Kanye West has always be opinionated and larger than life.
But sadly, in 2016 the Grammy award winning rapper was committed to hospital suffering from hallucinations and paranoia.
Since then he has kept a low profile.
But West seems to be getting a lot of support from his family.
He was spotted on a rare outing with his father Ray West, in Malibu on Tuesday.
The rapper, 40, sported his new pink and blonde haircut, as he treated his father to a sushi lunch date at celebrity hot spot Nobu.
Kanye went casual in a yellow tee, grey hoodie, and black jacket.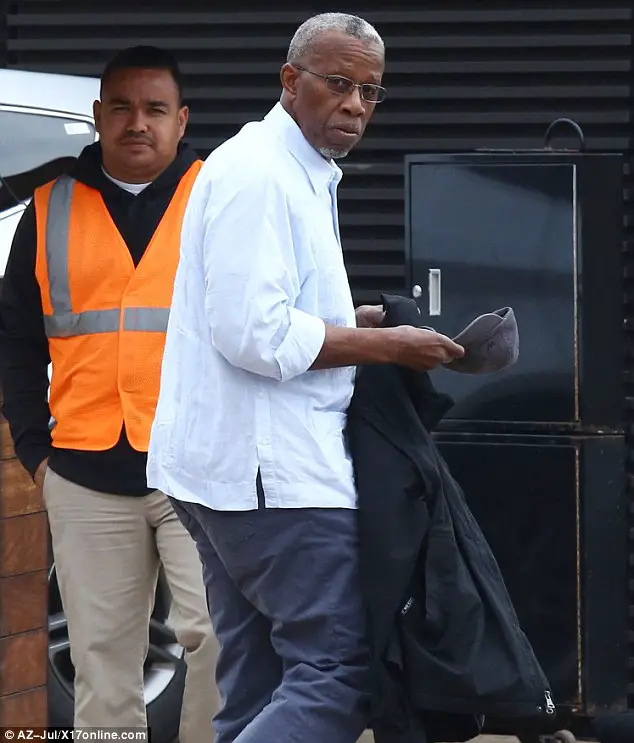 Ray has worked as a photographer in Atlanta and was involved in the Black Panthers when he was a student at the University of Delaware.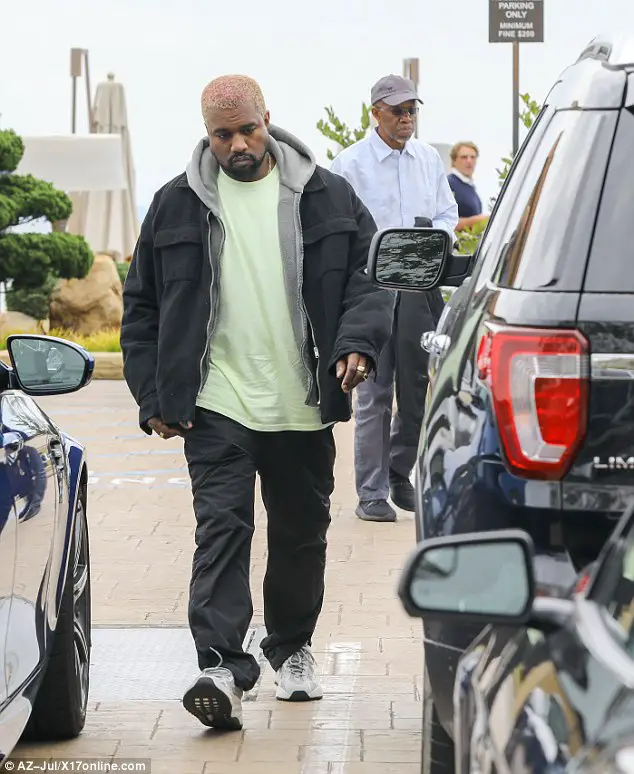 In addition to those credentials, Ray was once employed as a paparazzo, according to Kanye.
During a deposition in a civil lawsuit brought by a celebrity photographer following a scuffle with the rapper, Kanye said: 'My father was a paparazzo himself. My father was a medical illustrator, a Black Panther, a Christian marriage counselor.'
'My mother was the first black chair of the English department in Chicago State. They didn't raise me to be out here wrestling with random paparazzi in front of LAX,' he added.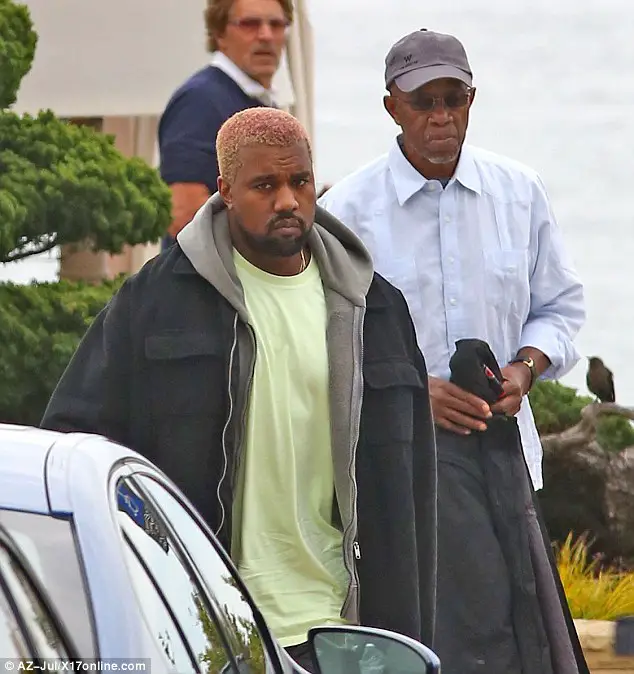 Although his beloved late mother, Donda, and Ray, divorced when he was three, they remained amicable.
Kanye lived with his mother but spent summers with Ray. The 'Power' rapper described how his father occasionally struggled a little more to make ends meet.
He told Complex magazine: 'I remember he was in vacuum cleaner sales.'
'He'd sit up there and show people how powerful the vacuum cleaner was by putting a penny on the floor and then the vacuum cleaner over it and then Pop!'
'It would come out and he would have bent the penny.'