There are many different dispensaries that you can choose from, but not all of them will be right for your needs. Whether you're looking for recreational cannabis or medical marijuana, certain factors to consider when choosing a dispensary. This blog post will help guide you through the process of finding the perfect dispensary for your needs.
Services
Keep an eye out for the dispensary's services. When making a purchase, look around at what other amenities are available to customers. If there is no waiting area or everyone looks like they're in too much of a hurry to help you, it may not be worth your time and energy to visit that particular dispensary.
Ensure that the staff will spend enough time with you to get all of your questions answered without feeling rushed out the door. It would help if you also considered whether the products sold by the dispensary fit within your lifestyle after carefully looking over their menu options. Allowing patients plenty of space during transactions ensures them peace while shopping comfortably without unwanted distractions.
Selection
It would be best to also look at the dispensary's selection of products. Not all dispensaries will have a wide variety to choose from, so it may be worth your time to visit several different ones if you're having trouble finding what you want. When looking for recreational cannabis or medical marijuana, make sure that the dispensary has enough options available for you to consider buying something immediately. A good dispensary will offer various products that range in price, effects, and flavors. You can expect top-quality budtenders who know their products well and can help you find the perfect strain for your needs.
If there are only a few strains and no edibles available, try visiting another dispensary instead of dealing with the hassle of returning later on when they've had more time to restock their shelves with new items.
Price
Price is another crucial factor to consider when choosing a dispensary. Dispensaries can vary significantly in terms of price.
If you're looking for recreational cannabis, make sure the dispensary has affordable prices. Some dispensaries charge an arm and a leg for their products, so it's worth your time to shop around before settling on a particular dispensary.
Medical marijuana patients may also want to look into the pricing structure at different dispensaries. Some dispensaries offer discounts for people on Medicaid or Medicare, while others have lower prices for veterans or senior citizens. Be sure to ask about any special deals or discounts available before making your final decision.
Product Quality
The first thing you should look for when choosing a dispensary is the quality of its products. Make sure to ask about the strains they offer and do some research on your own to see what kinds of strains are best suited for your needs. 
It's also important to consider where marijuana is grown. Reputable dispensaries will only sell products grown in-house or from licensed growers. Avoid dispensaries that sell marijuana from unlicensed sources, as the quality is often questionable.
Be sure to ask about the lab testing results for the products you're considering buying. Reputable dispensaries will have no problem sharing this information with you. It would help look for dispensaries that test their products for pesticides, mold, and other contaminants.
Location
Location is another important factor to consider when choosing a dispensary. If you don't live near many dispensaries, it may be worth your time to drive a little further to visit one with better prices or more products available.
Make sure it's in an area that you feel comfortable visiting. Some dispensaries are located in regions that aren't very safe, so do your research before deciding on one.
Read Reviews Online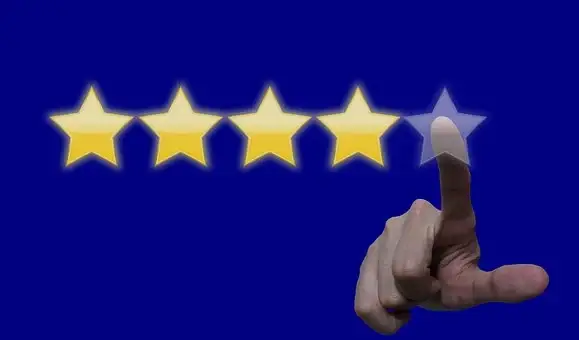 Before making your final decision, it's a good idea to read reviews online. It will give you a better idea of what to expect from the dispensary and whether or not it's worth your time to visit.
Be sure to look for reviews from people who have similar needs as you do. If you're looking for a dispensary specializing in edibles, don't rely on reviews from people who are only interested in smoking cannabis.
In summary, there are several factors that you should take into account when choosing a dispensary. If you're looking for the best price, make sure to compare prices from different dispensaries and ask about any discounts or special deals available. It would be best to consider what services a dispensary offers and its location. Take your time, ask around, and do some research before settling on one that meets all of your requirements.