Gaming is a very popular hobby, and even an occupation around the world and the community will just grow bigger and bigger as time progresses. This type of entertainment took over pretty fast, and everyone can nowadays find a video game that suits them. However, when you are playing a lot, sometimes it gets a little uncomfortable in the chair and it is time for you to make some changes and get something that will make you feel like heaven while you are trying to enjoy yourself. That is why you should know how to find the perfect one for you. Follow this article for some tips on how to find the right gaming chair.
How Can You Find The Perfect Gaming Chair For You?
If you are a hardcore gamer, you probably experienced some back pain from time to time, and it is usually caused by the way you sit. Well, that should not happen because it can cause more serious damage to your back and spine. Luckily, these gaming chairs produced today are here exactly for solving problems like these, because they will surely help you sit right which will reduce pain and damage. That is why you have to know how to find the perfect chair, and here are some tips on how to do just that.
What Type Of Gamer Are You?
First of all, what you need to know is that differences are depending on what type of platform you are playing on, and the first step towards getting the perfect chair is looking for specific ones in these categories. There are four different types, but when it comes to racing simulator seats and bean bags they are too specific to get into because you need them for very specific things. Now, the two most popular ones are PC gaming chairs and console gaming chairs.
This type is pretty prototypical and it is exactly the thing most people think of when they hear the phrase "gaming chair". They are designed so you could sit comfortably behind a desk making it a great choice if you play most of your games on your PC, while it can also be used as an office chair for working at home or studying. These chairs are usually mobile with wheels under them and the seat height is adjustable for your needs and desires. They also have high armrests so your hands would not tire themselves out while holding the keyboard and mouse, as well as a back that supports your neck preventing it from straining too much.
As you may have guessed, these are designed for laying back, while holding your joystick and playing video games on your consoles. They are more versatile compared to PC chairs and there is a much bigger variety to choose from. These chairs do not have pedestal seats or wheels, but they are rather L-shaped seats that are down on your floor directly. The backrest is designed in a way that it rocks back and forth if you move in them. However, this is the only use for them, or if you want some rest. They cannot be used as desk chairs, but they are more comfortable which is why they are perfect for consoles.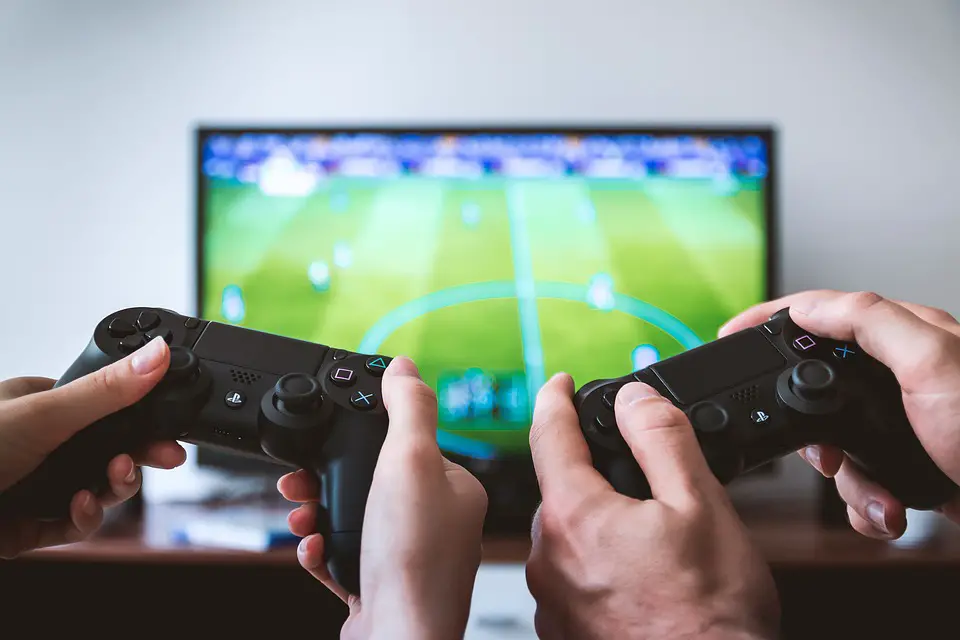 What Should You Look For In A Gaming Chair?
So, now that you know the basics, it is time for you to learn what to look for when you are choosing the perfect chair for your gaming setup. There are some things that you always need to consider because that way your enjoyment will be much better and you will be thankful to them for saving your back. Here are the factors to look into:
The higher the build quality, the longer your gaming chair will last. You will be moving and swarming around your seat for sure, and if you get one that breaks easily, you have wasted your money. So, give a little more money for a longer-lasting chair. A good indicator is the frames that should be made of metal or steel. When it comes to bases, you should look for a wide aluminum one, as well as foam cushioning.
You have to rest your arms while playing otherwise you're in trouble. While PC games always come with them, console ones don't. Always look for adjustable ones, and especially that you can manipulate the height, because otherwise, you may have no armrests at all if they are too high or low.
Weight capacity and recommended height
Always look into how much your chair can handle and how heavy you are, as well as what height it is designed for. You will get the exciting meaning you will be throwing yourself around a little. The durable the chair, the better for you because it won't break.
There, now you know what to look for in gaming chairs. Make sure you know what platform you prefer and get the chair for that. Also, make sure to consider important aspects such as build and the armrests. Make sure to involve height and weight capacity in the search. Good luck and have fun!