It should have been the happiest of times for Patrick Antoine, 41, and his wife Margarette Mady, 37.
Margarette was due to give birth to their first child in a month's time.
But the Connecticut man brutally stabbed his wife – killing their unborn child – because he thought she was a voodoo priestess who planned to kill him.
He then set fire to their apartment.
Antoine from Norwich, was offered a plea deal during an appearance in New London Superior Court, the Norwich Bulletin reported.
Antoine 'would like to consider it,' his public defender, Kevin Barrs, told the judge.
He has until March 28 to make a decision.
Antoine, a legal U.S. resident originally from Haiti, went to police in June 2016 confessing that he had stabbed his wife.
Margarette was eight months pregnant with a child he believed was not his.
Antoine faces up to 85 years in prison if convicted at trial of murder and arson.
He also faces another 25 years for assault leading to the termination of a pregnancy.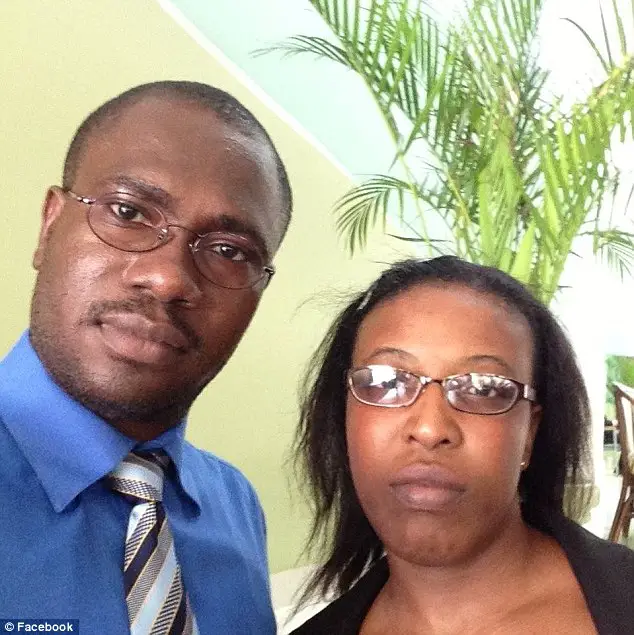 Antoine told investigators Mady was a voodoo priestess who had cast harmful spells on him in the past.
He claimed she had to told him 'that he would be dead by July as a sacrifice prior to the child being born,' police said.
Antoine was originally found incompetent to stand trial and spent several months in a state psychiatric facility.
He was ruled competent in January 2017 and is now in jail on $2 million bond.
The judge ruled that if Antoine rejects the plea offer he may pursue an insanity defense at a trial.