John Miller, 44, was found guilty of second-degree murder in 1997. 
Now remarkably 21 years later he has been completely exonerated of the crime.
Miller was released yesterday after the star witness who helped convict him spent more than a decade confessing to the homicide.  
In 1996 Anthony Mullen was shot and killed during a robbery attempt gone wrong in Philadelphia, Pennsylvania. 
Star witness David Williams told authorities that Miller shot Mullen's with a neighbor's gun.
In exchange he was granted leniency in another case.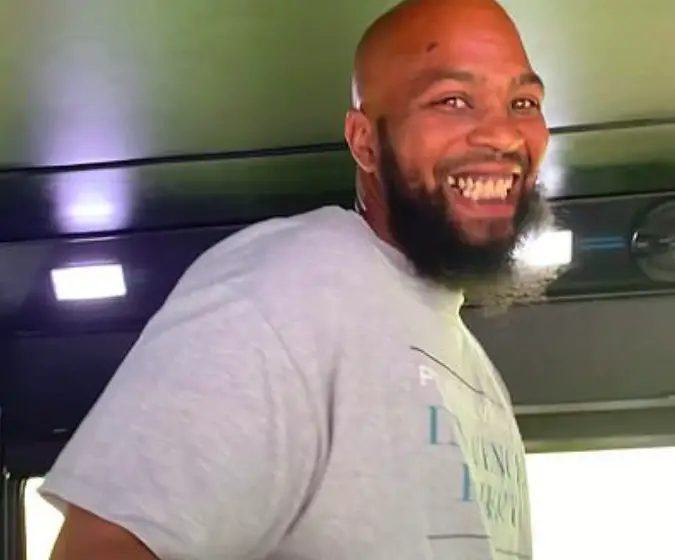 However Williams later recanted his statement during Miller's preliminary hearing. He admitted to authorities he lied because he fell out with Miller.
In 2002, Williams wrote Miller's mother a letter to apologize for his part in Miller's conviction. 
"I can't live with this on my conscience. Your son had no knowledge of this crime. He wasn't even there. I lied on him," he told Velma Miller, 66. 
Miller's legal team and the Pennsylvania Innocence Project took over his case eight years ago. 
On Monday, the Philadelphia District Attorney's Office revealed that Williams "has been confessing to Mullen's murder for more than a decade."
The DA's office admitted Williams' false statement was key to the case, and there is now "insufficient evidence," according to the Philadelphia Inquirer. 
On Wednesday, Miller was released from prison.
His emotional family greeted him outside the State Correctional Facility in Frackville in Pennsylvania.
In a statement shared by his attorney, Miller said: "I'm very happy and excited that after 21 years I'm finally being heard and that my innocence has reached the surface. I'm going home to my family. I'm overwhelmed, excited, and happy."
Miller filed to appeal his case 10 times. Each time he was denied.
In 2011, desperate for a chance at freedom, Miller contacted the Pennsylvania Innocence Project.
Working together with Miller's legal team, they discovered new evidence.
Lamont Washington, Miller's brother, told CBS 10, "Today is the day I finally get to hug my brother. This has been a long time coming."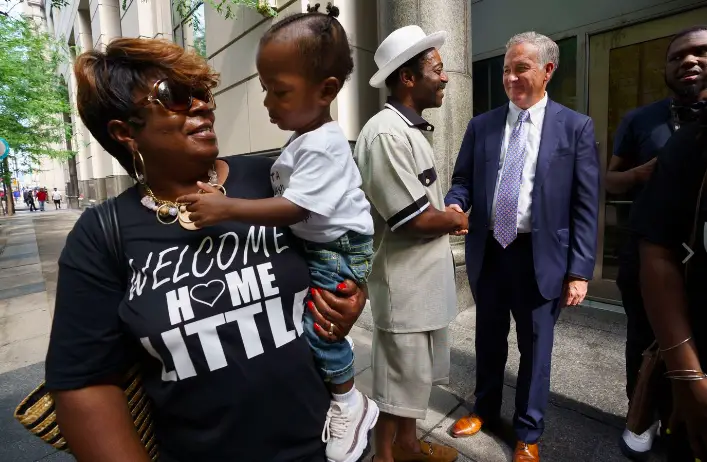 His mother, holding onto her great grandson, is "overwhelmed."
She said, "I didn't think my son was ever coming home."
Miller credits his legal team for freedom, telling CNN, "Without them, I don't know what would have happened or where I would have been." 
Now that Miller has finally be cleared, he can't wait to take his niece to the zoo and enjoy some steak. 
Prosecutors have not said whether they will pursue charges against Williams over Mullen's murder.