In my mind, one day in the not too distant future, Mariah Carey and Nick Cannon will get back together.
I properly bought into their romance – I loved how they renewed their vows every year. I even loved Nick's huge 'Mariah' tattoo.
But what I loved the most is how they doted on their kids. Their adorable twins will turn seven this April.
And while I'm sad their romance came to an end in 2014, the stars who were married for six years, are very much committed to co-parenting.
Cannon and Carey posted pics and videos from Kidspace Children's Museum in Pasadena, California, on Monday to celebrate Martin Luther King Jr Day.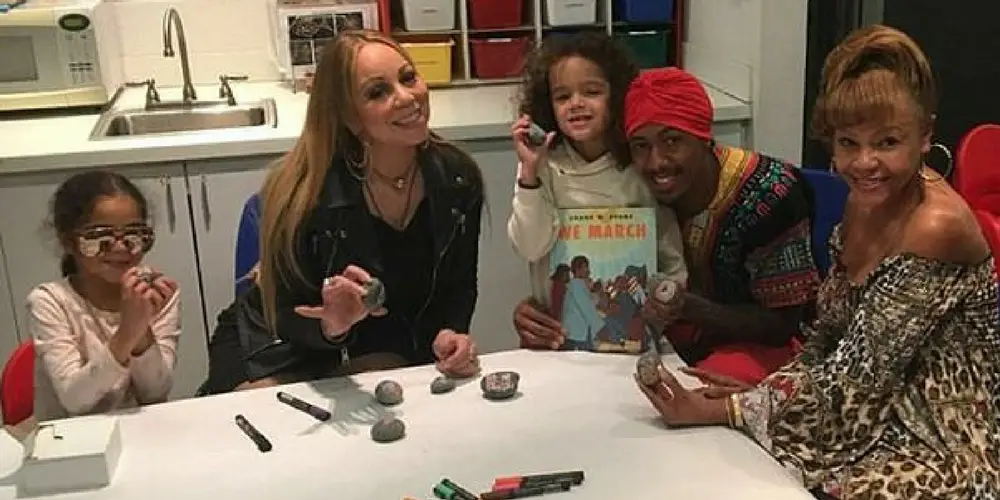 Monroe and Moroccan, six, looked to be having a great day with both parents and Nick's mom Beth.
Carey, who wore a mini-dress, captioned one of her snaps:
'Celebrating today in honor of the Reverend Dr. Martin Luther King Junior at the Kidspace Children's Museum #Dream #ThankYouDrKing'.
Nick posted a heartwarming Instagram video of his son Moroccan reciting Martin Luther King's 'I Have A Dream' speech.
Mariah and Nick announced their split in 2014 they did not finalize their divorce until 2016, after tying the knot in 2008.
https://www.instagram.com/p/Bd_kBXDlxhK/?taken-by=nickcannon
Just a few weeks ago, Mariah played Dick Clark's New Year's Rockin' Eve With Ryan Seacrest. She said in despair on air: 'I was told there would be tea.'
The line went viral on social media. Less than a fortnight later, the 47-year-old 'Hero' singer has spun her complaint into a set of merchandise.
Check them out below: