Meet Abushe from Jinka, Southern Ethiopia. He is the boy known world over for his brilliant blue eyes.
But behind his hypnotizing eyes, Abushe suffers from a condition called Waardenburgh syndrome.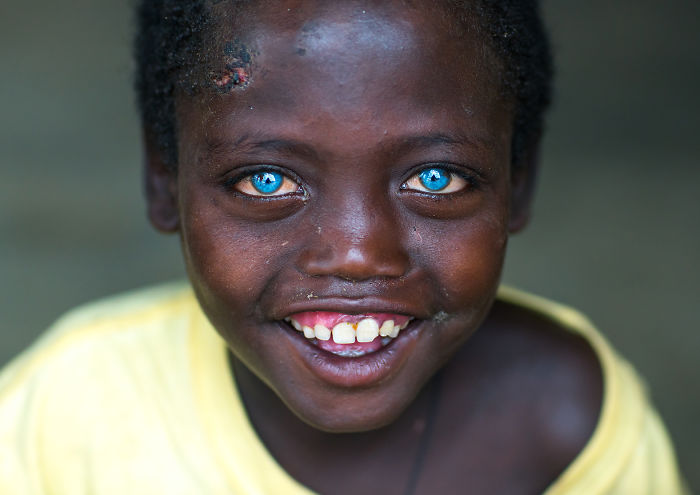 Only 1/300,000 babies are born with this rare genetic condition which changes the pigmentation of the eyes.
It is also known to cause various degrees of deafness.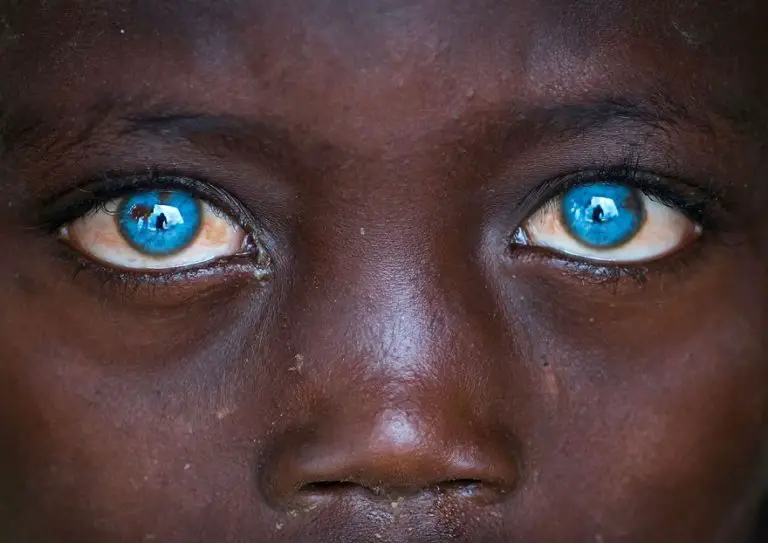 Little Abushe lives with his grandparents so he can get an education. His parents cannot afford the daily bus ticket back and forth from their home. 
For food, the family rely on the charity of the patrons of the restaurant opposite his slum.
Abushe and his grandparents reside in a hut made out of adobe, hatch, and wood.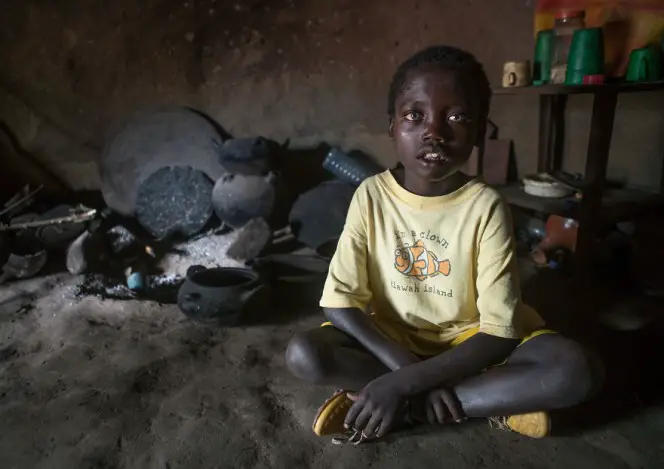 Sadly, due to the materials that make up Abushe's home, a fire was able to start and quickly take hold.
The little boy managed to save a red soccer ball from the blaze and is his prized possession.
One day the youngster hopes to become a world-renowned soccer player.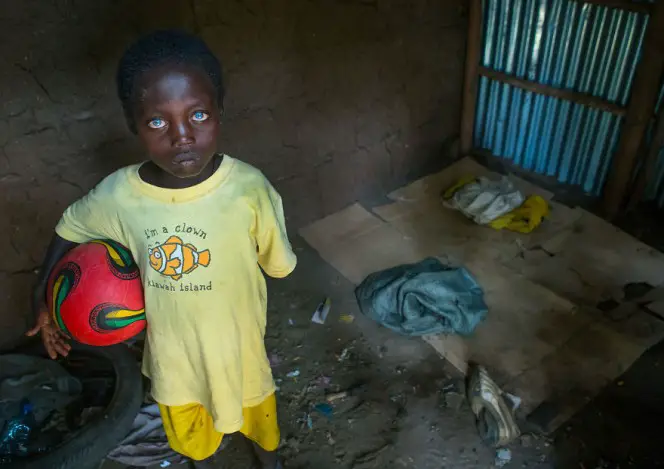 Initially Abushe's parents feared the worst when they first saw his mesmerising blue eyes.
They assumed he was born blind.
Since they live in poverty, they know little about Waardenburg syndrome and are unable to fund treatment.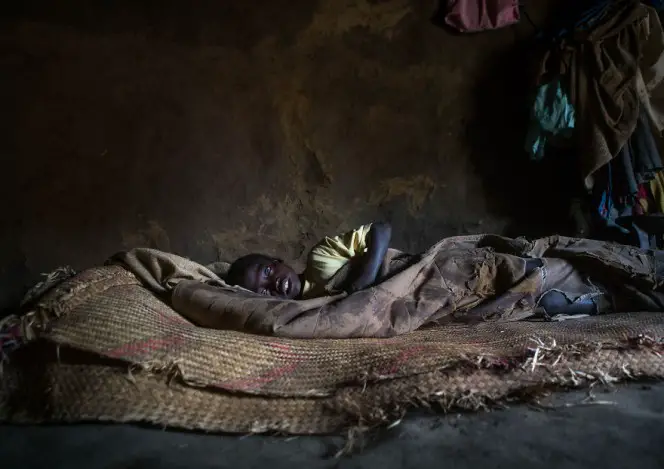 Instead Abushe's parents choose to view his rare syndrome as a "gift from God."
Abushe family do their best to give him the best life they can. The young boy loves soccer with his favorite team being Barcelona.
He watches games whenever he is able to, with his favorite player being the forward Lionel Messi.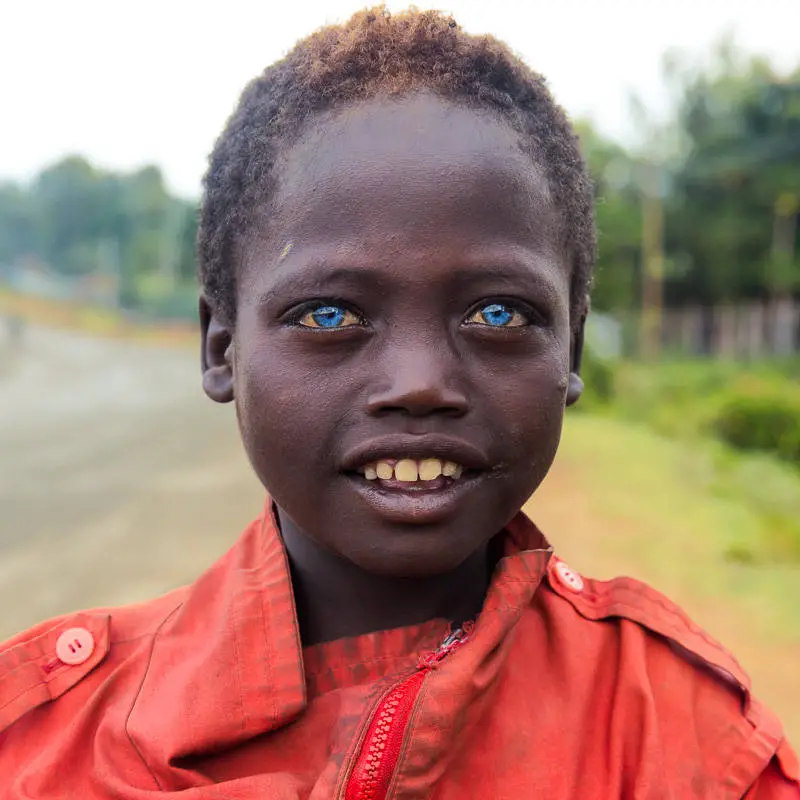 Abushe said, "Messi is just like me. He is not like the others!"
He is often gets bullied by other people because of his intoxicating blue eyes.
Cruel kids taunt him by calling him "plastic eyes" and "monster." Sometimes they even beat him for pleasure.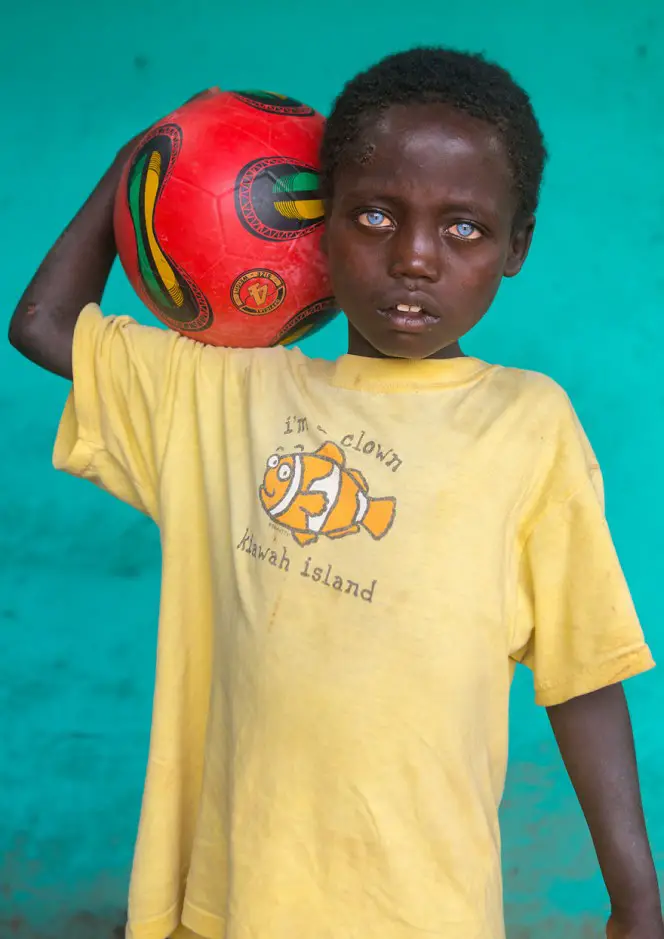 Becoming a soccer star one day is Abushe's answer to his troubles and he is showing real talent and promise. 
He hopes to one day be able to provide and look after his family and play for his beloved Barcelona.
We hope Abushe is able to achieve everything he's ever dreamed of!