They say if you find a job that you love, you'll never have to work a day in your life. 
So for Alla Illyinichna Levushkina, her age is not going to get in the way from her first love – saving lives.
Alla is the world's oldest surgeon and is still actively working at Ryazan City Hospital near Moscow, Russia.
Incredibly despite being almost ninety – yes, you read correctly ninety-years-old – she still performs four major operations every day.
She is tiny at 4ft 9ins, so with the help of an assistant, she perches on a stool to allow her the best possible view of her patients.
Alla was inspired to become a surgeon after reading a novel about doctors. She went on to study at the Moscow Medical Institute.
At the the time, there was fierce competition to get a place, but that only made her more determined.
Alla chose to specialise in proctology, a field of medicine that deals with bowel and rectal problems.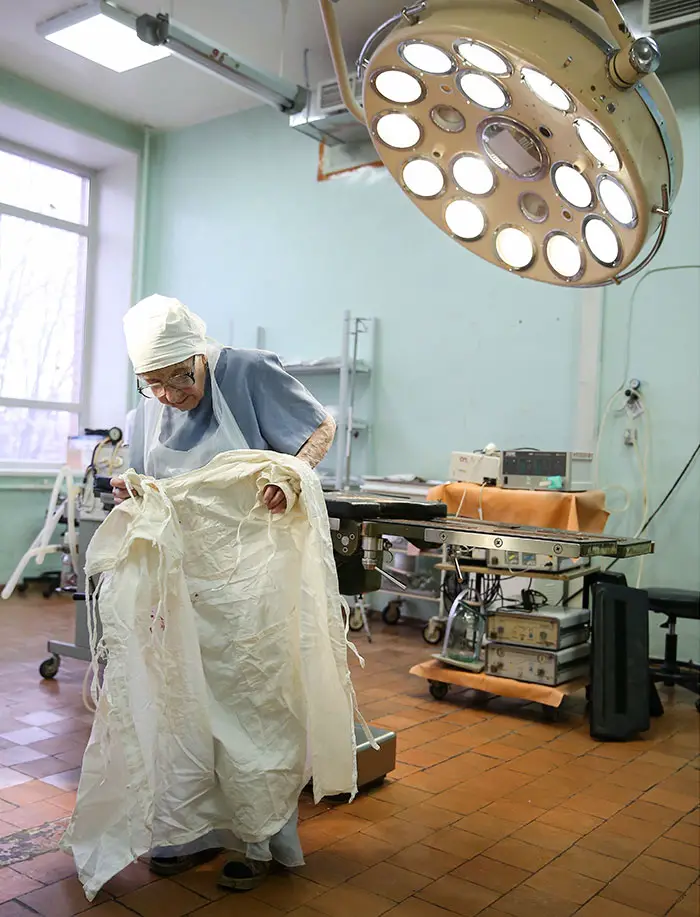 Alla says she could count all the proctologists in Russia on one hand as no one wanted to handle "that part of the body." But that was no deterrent for her.
Reflecting on how tough it was to survive in medical school, she told Kommersant newspaper: "Once a month the medical students could depend on getting a bottle of alcohol, we would run to the market and use it to barter – half a litre could get you a loaf of bread."
"We only survived because we split everything between us in the student halls."
"My parents, who barely had enough to eat themselves, sent a few potatoes from our village in Ryazan."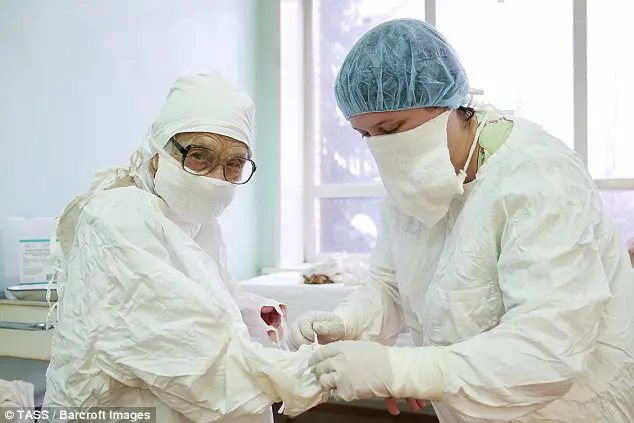 "Other students shared their salo [cured pork fat] and grains. That's how we managed.  I remember one girl brought a whopping great bream. It was incredible!
"We dined out on it for a week and then made soup from the bones we had gnawed on until they shone."
Aside from being a respected surgeon, 89-year-old Alla cares for her disabled nephew and her eight cats.
She has been a surgeon for a whopping 67 years.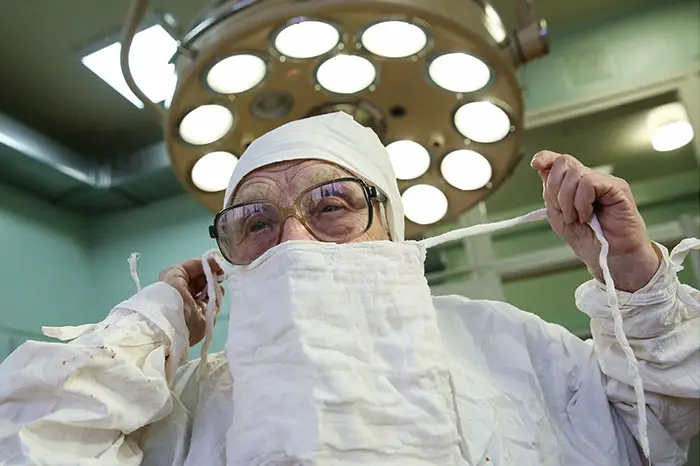 Even though many people her age would be relaxing in their home comforts after years of hard work – Alla has shown no signs have slowing down. 
In her illustrious career she has performed more than 10,000 operations.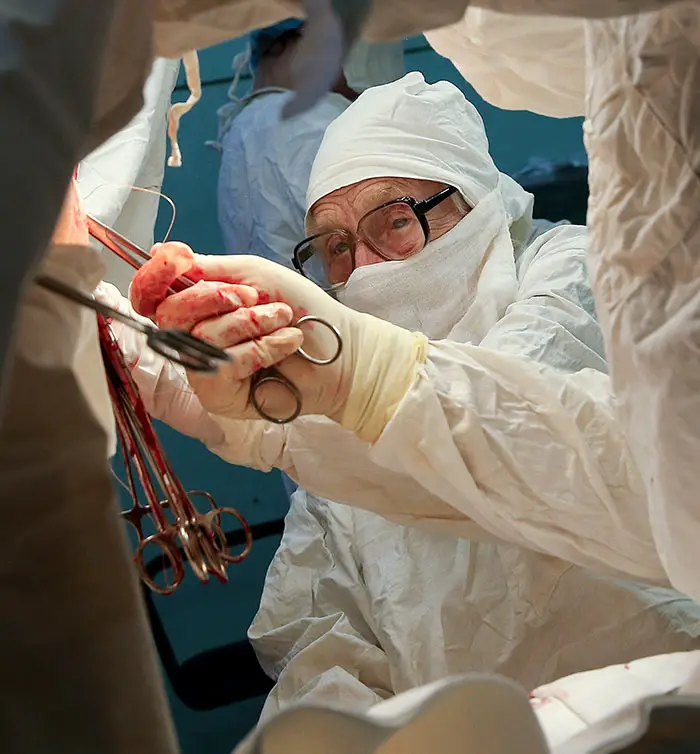 "Being a doctor isn't just a profession but a lifestyle," she told Lite FM when asked if she had any plans to retire.
"If I stopped working, who is going to perform the surgeries?" she added. 
But what's Alla's secret to her long life?
"'I didn't find any secret to longevity," she said. "I just eat everything, laugh a lot and cry a lot."
Alla starts work every day at 8am.
And if you think that her age means that you would be putting your life in danger, Alla has a flawless track record.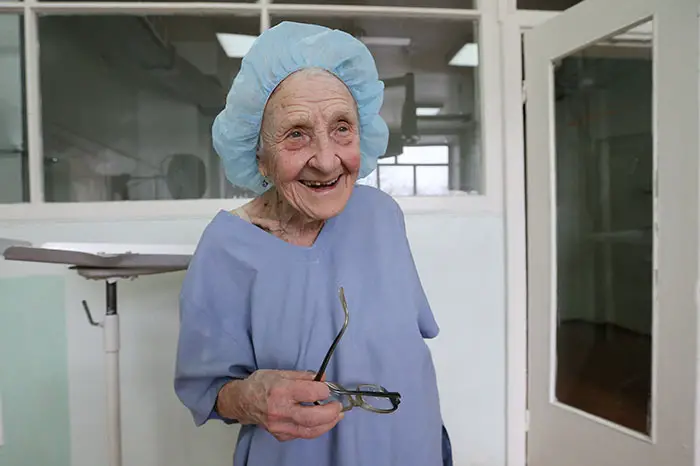 Unbelievably, she has had zero fatalities in her 67-year career. Alla is currently single and says she is just happy to live out her childhood dream.