Diahann Carroll, the legendary Oscar-nominated actress and singer, has sadly died. She was 84.  
Carroll's daughter, Susan Kay, revealed her mother died on Friday in Los Angeles of cancer. During her long career, Carroll earned a Tony Award for the musical No Strings and an Academy Award nomination for Claudine.
She was the first black woman to star in a non-servant role in a TV series as Julia. Carroll played Julia Baker, a nurse whose husband had been killed in Vietnam. The trailblazing situation comedy that aired from 1968 to 1971.
NBC executives were wary about putting Julia on the network during the racial unrest of the 1960s. But the series was an immediate hit.
Carroll won her Tony portraying a high-fashion American model in Paris.
Carol Diann Johnson was born in the Bronx, New York and attended the High School for the Performing Arts. Her father, John, was a subway conductor and her mother, Mabel, a homemaker.
Carroll began her career as a model and launched into film with a role in Carmen Jones alongside Dorothy Dandridge. 
The 1974 film Claudine provided her most memorable role. She played a single mother of six who finds romance in Harlem with a garbage man played by James Earl Jones.
In the 1980s, she appeared in the long-running prime-time soap opera Dynasty for three years. In later years she won new fans playing the mother of Isaiah Washington's character, Dr. Preston Burke, on Grey's Anatomy.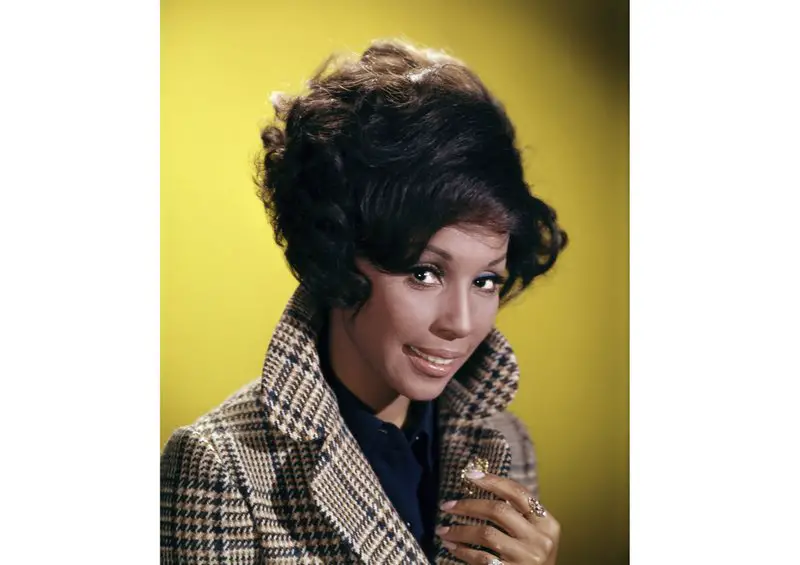 In her 1998 memoir "Diahann," Carroll spoke about her romantic liaisons.
She had dalliances with Harry Belafonte, Duke Ellington, Miles Davis, Sammy Davis Jr., Sidney Poitier and David Frost.
She even became engaged to Frost, but the engagement was canceled.
An early marriage to nightclub owner Monte Kay resulted in Carroll's only child, Suzanne. But that ended in divorce. She also divorced her second husband, retail executive Freddie Glusman, later marrying magazine editor Robert DeLeon, who died.
In 1987, she married singer Vic Damone, and the two appeared together in nightclubs.
But they separated in 1991 and divorced several years later.
Many remembered the talented performer who transcended racial barriers on Twitter. 
Empire Director Eric Haywood, wrote: "Many years ago, I had the privilege to work with the great #DiahannCarroll on an episode of SOUL FOOD that I co-wrote. Everybody in the cast & crew were well aware that we were in the presence of greatness."
Filmmaker Ava DuVernay added: "Diahann Carroll walked this earth for 84 years and broke ground with every footstep. An icon. One of the all-time greats. She blazed trails through dense forests and elegantly left diamonds along the path for the rest of us to follow. Extraordinary life. Thank you, Ms. Carroll."