Marquise Byrd was a 22-year-old father with his whole life ahead of him.
But his life was tragically cut short after four teens dropped sandbags onto his car from a highway overpass.
The Ohio teenagers pleaded guilty and were given suspended sentences, a judge announced Friday.
The boys, who are 13 and 14, were instead ordered to a youth center for treatment – much to the upset of Byrd's family.
Marquise Byrd died in a Toledo hospital on December 29.
He succumbed to his injuries three days after the teenage boys tossed a heavy sandbag onto Interstate 75. They struck the car Byrd was traveling in.
The young father to a two-year-old son was sitting in the passenger's seat when the sandbag crashed through the windshield hitting him in the head.
He was rushed to the hospital in critical condition, but sadly died from blunt force trauma to the head and neck.
The teen who dropped the sandbag pleaded guilty to murder.
He was sentenced to the Department of Youth Services until he turns 21.
The other three teens pleaded guilty to manslaughter and were sentenced to three years at the the same facility, ABC News reports.
Judge Denise Navarre Cubbon said Friday that all four sentences were suspended in favor of the teens being sent to Toledo's Lucas County Youth Treatment Center.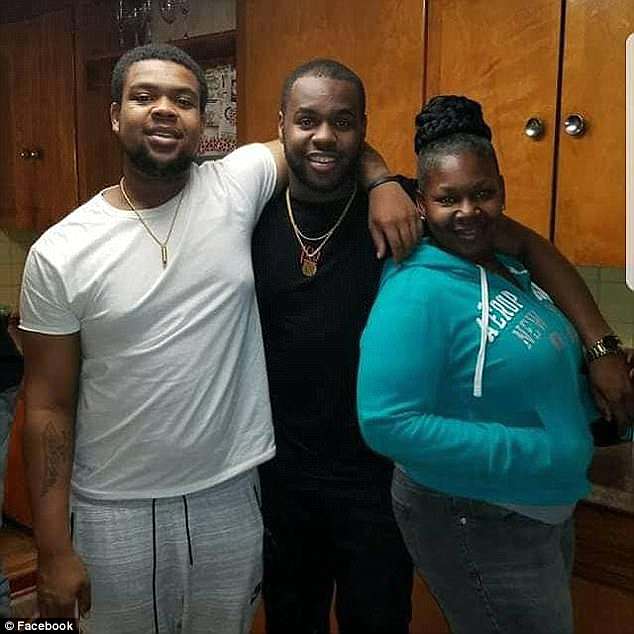 'It's a treatment facility, for certain services, to provide so these boys change their behavior and can become productive members of our community,' she said.

Toledo Blade
Byrd's sister was seen crying after the verdict, as Lillian Diallo, a lawyer for the family, called the decision 'outrageous.'
'Suspended what? If you do what? So eight months you get to go home?' she told WTVG outside the courtroom.
'This child will never be at home. His son will never see him. His mother will never be able to say: "Hey son, how are you? Hows's your day?" Touch his face, see his face. This is outrageous.'
According to ABC News, 30 letters were written on behalf of the victim calling on a strong punishment for the teens.