It looks like Diddy is being embraced by Steve Harvey's family.
Harvey's step-daughter Lori is dating rap mogul Diddy.
The 49-year-old musician looked close to the 22-year-old beauty as they dined with family – including her famous step-dad.
The group enjoyed wine with their meal at the C Del Sogno Restaurant on the Amalfi coast in Nerano, Italy, on Saturday.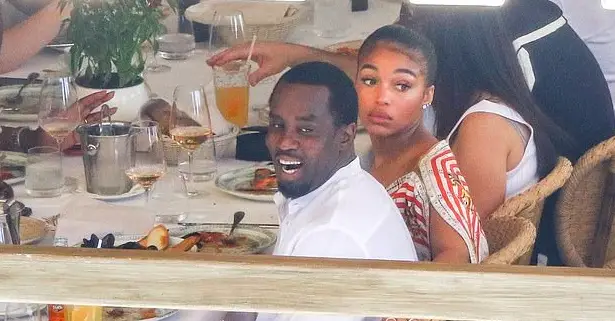 The rapper, whose real name is Sean Combs, looked at ease with his young girlfriend as he wore a fresh white shirt. 
Meanwhile Lori looked stunning in a red and white striped off-the shoulder dress. Her hair was pulled up in a bun which showed off her pretty features. 
The pair put on a tactile display, as Diddy was seen whispering in her ear, while the model rested her hand on his head.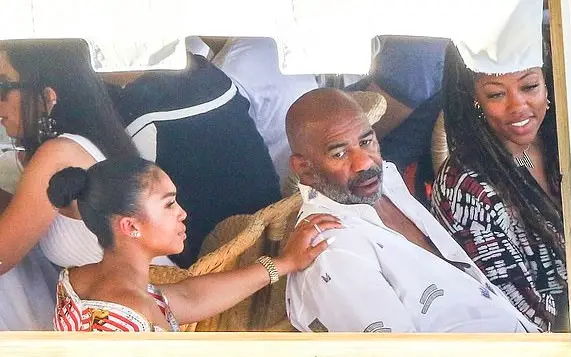 Lori was also seen resting her hand reassuringly on her the shoulder of her Family Feud host step-father. 
But the real tea is that TMZ is reporting that Diddy's 25-year-old son, Justin Combs, dated Lori first. 
She also reportedly dumped soccer superstar Memphis Depay last year. Lori was recently forced to deny rumours she was engaged to Diddy.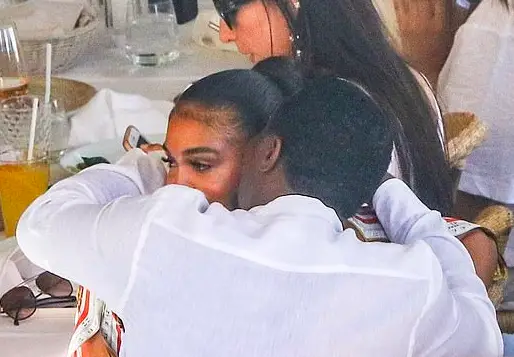 According to MTO News, Lori was seen attending the Ciroc Party in Hollywood with a large diamond ring, but the star took to Instagram Stories last month to deny the claims.
She wrote: "I'm not engaged. Stop believing everything y'all read on a blog."
Meanwhile, Diddy recently broke down while speaking about his late ex girlfriend Kim Porter for an interview with Essence.
"They say time heals all wounds when it comes to mothers…I don't think that's the case," he said in the unedited audio interview. 
Actress and model Porter, was found dead in November in her San Fernando Valley home. She was 47. The Los Angeles County coroner's revealed that the mom-of four died from pneumonia.
Combs told the magazine he has learned to be a more hands on father in the aftermath of losing Kim. 
"Before this, I was a part-time father, you know? My family was always first, but there are countless times when I chose work over everything else," he said.
"But every day I can hear her telling me to go and spend some time with the kids and make sure everybody's all right, like she would do. I'm just a lot more present, and, most important, now my kids come before anything else in my life."