Agriculture is a multi-billion dollar industry. Not only does it provide for many families in the way of income, but it also provides us with food and clothing. There are many aspects of this industry, but today we are going to discuss the planning process before buying a ranch. Ranches can be purchased for both commercial and recreational purposes. They are essentially a type of agriculture that offers space for livestock.
This means that they can be used to raise animals, grow crops, and even offer amenities for the family who owns them. There is no better feeling than owning your own ranch with plenty of lands to roam around on. Are you thinking about purchasing your first ranch? Thinking of adding on to your existing one? Here are some useful tips that will come in handy.
Consider Location and Accessibility
One of the most important aspects of buying a ranch is its location and accessibility. When you buy a ranch, you are looking to create a business that will provide for your family. One way that it can do this is by being easily accessible to those who want to visit it. As with any business, especially farms and ranches, the location of the ranch is critical to its success.
Think about how the land lays, and whether or not you'll have a stream nearby for irrigation purposes. Also, think about who lives in your area that you might want to target as a consumer base. You can then use this information in conjunction with digital mapping to determine the best location for your ranch.
Privacy
For those who are looking to own a ranch as a form of retreat, you should consider the privacy level before buying one. There are plenty of ranches out there that border other properties, and this can cause problems with your neighbors. Not only that but there could be noise and other issues as well. Decide what kind of privacy level you want before buying a ranch so you can find one with the least amount of restrictions. This allows you to enjoy your new property with some cabin shells and not worry about any neighbors or problems they might cause. If you want to create an environment for yourself where you feel secluded, then it is important to look into the privacy of the ranch before buying it.
Gain Some Experience
Don't bite off more than you can chew. Before purchasing a ranch, and before adding on to one, it is best to gain some experience in this industry first. This means that you should start off small, and build your way up. Have you ever taken care of animals? Have you raised crops?
If not, consider working for someone who has a ranch and gain some experience before you buy one yourself. This allows you to gain experience in different aspects of the maintenance and care required of a ranch. There are many resources available online that will guide you through this process, so take advantage of them.
How Many Animals Can The Property Support?
Of course, you are not just buying a ranch to look pretty. You are looking for one that can provide for your family. One of the first things you will want to do is determine how many animals can comfortably live on the property that you are thinking about purchasing. Think about what kind of animals you want on your ranch and then use this information to determine how much needs to be purchased. If you live in an area where there is a lot of space, you might want thousands of acres for animals to roam around on.
If so, this means that you should start looking for properties that can support your desired number. Don't forget about infrastructure and other amenities, though! Just because you have room for animals in your ranch does not necessarily mean that it can support them.
Has It Being Surveyed?
Another important aspect of purchasing a ranch is having it surveyed. Surveying your ranch will allow you to understand the layout of the land. This is important to do before purchasing a ranch because some might be different than others, and you don't want to end up buying more land than you needed to for your business.
When surveying the land, you also need to think about whether or not the boundaries of the property are clearly defined. Some ranches have fences that are no longer standing, which makes it hard to determine the size of the area. Also think about whether or not any minerals have been discovered on your ranch, as you might be able to sell them for a profit.
A licensed surveyor can answer your questions, so make sure to hire one before making a final decision on the property you are thinking about purchasing.
Read The Legal Documents Of The Property
Make note of all legal documents associated with the ranch that you are looking at buying. These will include things like easements and rights-of-way. You do not want to buy a ranch only to find out that there are legal restrictions associated with it.
Make sure you understand what has been recorded in the past, as well as any other documents that have been filed since it was first owned. Look for anything that might affect your business, and make sure they are included before buying your ranch.  At the end of the day, a ranch is a big investment. You will want to make sure you are prepared for it before jumping into something that might end up being harder than you initially thought. By taking the time to look at each aspect of your new property thoroughly, you can ensure that you know what you are getting yourself into and that there won't be any surprises down the road.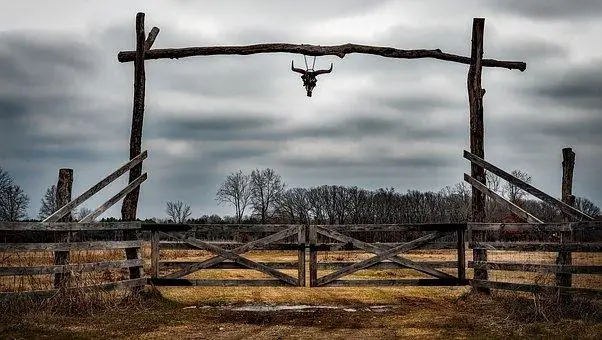 Waters, Rivers, and Streams
The availability of water on the property is important to consider when buying your ranch. You might need more than one water source for your animals or crops, so think about what kind of access you will have before deciding on the ranch. If the property doesn't even have a river running through it, then this makes things harder because you can't rely on it for your stock staying there.
That being said, if there are any environmentally sensitive areas on the ranch it is important to see what has been done in regards to them. Asking about what happened to these types of places before buying your land will help prevent you from making a big mistake when purchasing the ranch.
The article has provided you with some helpful tips on how to plan for a ranch purchase. Whether it's your first time buying one or not, there is always more to learn about the process and what can make your experience smoother.