Some may say Stacey Dash has lost favor with the black community over her political stances.
But during her recent arrest for alleged domestic violence against her husband, her arrest report ironically labeled her as "white."
Dash, who has an African American father and Mexican American mother, was arrested on a domestic battery charge in Florida on Sunday.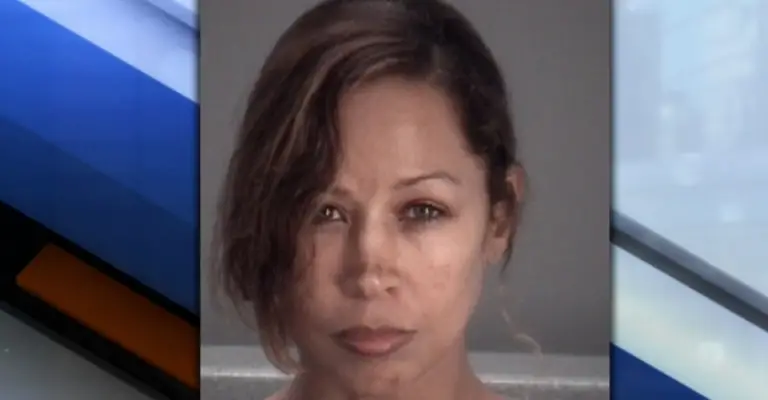 A spokesperson for the Pasco Sheriff's Department tells us, "Stacey Dash was never asked her race by the arresting deputy, nor did she volunteer any information about her race. The arresting deputy assumed that she was Hispanic."
He continues, "However, the Pasco Sheriff's Office follows the Department of Justice Uniform Crime Reporting standards and, according to the DOJ reporting requirements the only allowable races are: Asian/Hawaiian/Pacific Islander, Black/African American, American Indian/Alaskan Native, Unknown, or White."
The 52-year-old allegedly got into a fight with her lawyer husband Jeffrey Marty. 
However it was Dash who called the police to accuse her husband of domestic violence. But authorities took her into custody on Sunday night at her home in Pasco County in Florida. 
As Dash was being taken into custody, Marty cryptically tweeted: "Anyone who would falsely use law enforcement to destroy another person's life deserves exactly what they get."
Dash was charged with domestic battery and is being held on a $500 bond. Her manager said on Monday that she was acting in self defense. 
She claims her husband attacked her first when he tried to choke her and that he obtained the scratches when she fought back.
The Mo' Money actress is accused of pushing and slapping her husband in the face. According to TMZ.
She has asked to be represented by a public defender in her case and claims her husband got his kids to lie for him.
Stacey Dash rose to fame in her iconic role as Dionne Davenport in the 1995 film Clueless alongside Alicia Silverstone. She also reprised the role in the television series which ran for three series. 
These days Dash is known more for her political stance rather than her acting. 
She announced she was running as a Republican for California's 44th district in February last year. But she withdrew from the congressional race just a month later. 
Dash, who was an on-air contributor at Fox News from 2014 until 2016. She was eventually fired from the network.
During her time with the network she was suspended for swearing during a rant directed at President Obama. She also expressed controversial views on Middle Eastern immigration and transgender rights.