They say first impressions are everything.
So how would you feel if you were walking down the street alone and saw a man walking towards you with gang tattoos?
Skin Deep is a project that Steven Burton created to visually represent our tendency to stereotype or demonize people just because of the way they look.
Burton took ex-gang members and digitally altered the photos of the heavily tattooed ex cons. They hadn't seen themselves without tattoos in decades.
People constantly passed judgement on them because of what they saw. But when they were shown the pictures – the criminals were left in tears.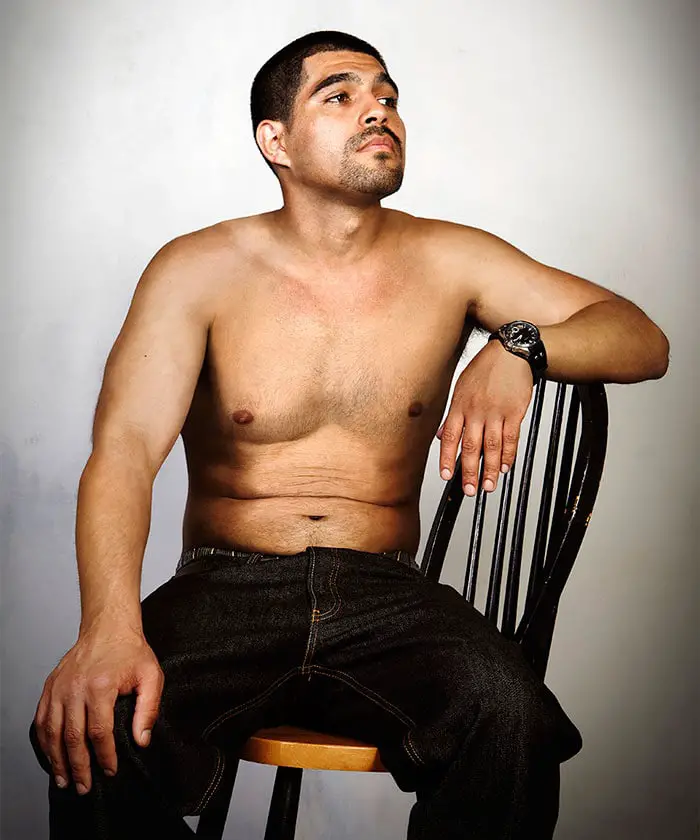 Through tears they opened up about the abuse and struggles with addiction they faced. They also claim that the perception people have of them keeps them in the streets and forces them back into crime to make a living.
Calvin was forced to get his facial tattoos to prove he was loyal to his gang. Since he's moved away from gang banging he has been harassed and stereotyped walking down the street.
Without his tattoos he looks like a hardworking father. But Calvin acknowledges that with his tattoos women are more likely to cling their purse tighter around him.
Some may find it hard to muster sympathy for these men and women who choose to get gang tattoos. But imagine being in a climate where the only way to survive – the only way to feed your family is to join a gang.
And when you finally turn thing around, your old life keeps holding you back. I'm not saying don't be vigilant but compassion and understanding goes a long way.