Moving heavy furniture yourself can be risky. Not just for yourself, it can also be for the furniture item you are moving. There are safety precautions you should observe to avoid unnecessary injury or premature damage to your furniture items. Before starting the whole process, make sure you are familiar with all the safety precautions. Ignoring them could prove to be very detrimental.
However, the safest way for your furniture removal is to employ professional movers skilled in the process. They can move your furniture hassle-free. Moreover, you get to relieve yourself of the exhausting process of carrying heavy furniture items yourself. You can ask a professional furniture removal company to give you the best recommendation on how to achieve this.
Here are few safety precautions you should take note of as you move your furniture:
1. Decide if You Need a Furniture Removal at All
You need to ask yourself if you want to move or remove all your furniture yourself. This is because moving furniture yourself with your helper can come with several risks and damages. It is often the best option to hire a professional to do the work for you. Moreover, to avoid any delay, especially if you are moving to a new home, you should be sure you want to go via the DIY route. You should also ask yourself if you would need that furniture in your new home you will be going to. Questions like this will help you avoid potential damages.
2. Ask for Help From Family and Friends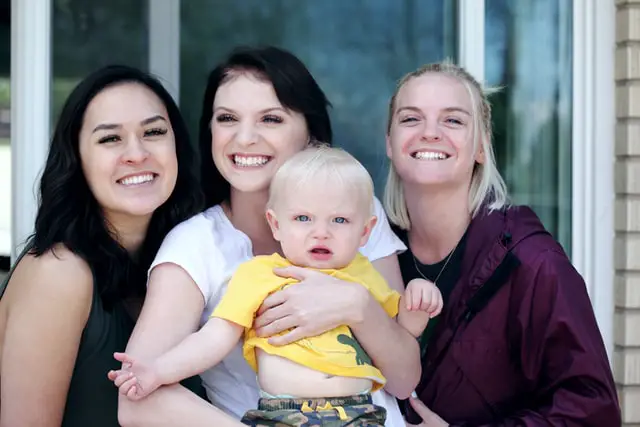 Do not carry your furniture items on your own. It is one of the easiest safety precautions to keep. The burden of carrying the entire furniture in a house is too much for just one person. Therefore, see it as teamwork and ask for help from your family members or friends. They certainly will be willing to help.
Furniture can be very heavy, which can influence how you carry them. Therefore, for the well-being of the furniture itself, it is better to carry it with the help of someone else than dragging it on the floor all by yourself. Doing such can result in premature damage to your furniture items.
3. Clear the Path before Moving Your Furniture
Disregarding basic safety precautions can be very dangerous, which is why you should pay attention to every single one of them. Before moving your furniture, clearing your walking path is very important. To make your moving experience both pain-free and trouble-free, consider clearing enough space that will allow you to move freely while carrying your items. Moreover, a good practice to adhere to is moving furniture items closest to the door before others. It automatically clears the way for innermost furniture. Also, walk carefully around corners and exits. You cannot be sure of what is there or who is coming. To avoid danger and damages, adhere to this.
4. Disassemble your Furniture Pieces
Most of the troubles when moving comes from large-sized beds, cabinets, wardrobes, shelves, desks, tables, etc. Furniture items generally are the most difficult to move among all items especially, because of their large size, heavyweight, fragility, and awkward shape. However, little wisdom can make the whole process easier. The best course of action when handling such items is to disassemble them into parts. Some of this furniture will be too big to fit through the door. Moreover, some can be too fragile to carry wholly along with steps and corners. Therefore, the safest approach to such a situation is to reduce these items into their parts and take them out gently.
5. Use Furniture Dolly
Having the right type of tools can be a big step towards maintaining safety, both for yourself and your furniture. It is more likely you would not have the necessary tools for furniture removal, which is why you should strongly consider hiring professionals. Such companies have all the necessary tools for moving furniture, and they observe safety precautions while doing so.
However, if you cannot afford the service of a furniture removal company, a tool you should get in the furniture dolly. A dolly is a 4-wheel mover which guarantees safety and efficiency, especially when moving heavy furniture. They call it the mover's best friend. You can rent it from a local moving company and save yourself from a lot of stress.
6. Use Sliders and Proper Lifting Techniques
Sliders and lifting tools are vital during furniture removal. They are useful, not just for the ease they provide during moving, but also because they help maintain the safety of both the carrier and the furniture. A furniture slider comes in when you want to slide a piece of furniture from the wall over a short distance.
It often comprises a piece of quality plastic and hard rubber with a short distance parallel between each other. You can get a furniture slider online. Moreover, some lifting techniques will make moving easier. There are many body and furniture movements you cannot avoid. Movements like bending, twisting, pulling, and pushing.
7. Make the Right Choice of Cloth and Footwear
By now, you should be sure that safety during furniture removal is the top priority. One more safety precaution you should take is the choice of cloth you wear, when removing and moving your furniture. The first thing about the cloth to wear is comfortability, ensure the cloth allows you to move every part of your body for free.
However, do not because of comfortability wear baggy clothes. It is because such clothes can get hooked on a piece of furniture which could lead to its damage or injury for you. Also, choose the right footwear. Your footwear should comfortably cover your toes and suitably support your ankle. Last, use quality gloves that would allow you to grip furniture items very well, yet protecting your hands.
Conclusion On Furniture Removal Safety Precautions
Taking the DIY furniture removal approach is a great idea, but ensure to follow all the precautions and ask a professional for help when needed.