You'e better off asking who wasn't at Serena Williams wedding.
The four time Olympic gold medal winner pulled of the ceremony of the year!
Serena drew a celeb-packed group of A-listers to her New Orleans nuptials to millionaire Reddit co-founder Alexis Ohanian.
Serena and Alexis said their 'I dos' in a Beauty and the Beast themed bash at the Contemporary Arts Center in New Orleans.
The newlyweds two-month-old daughter, Alexis Olympia Ohanian Jr., was also spotted being carried in by a loved one.
Lala, Ciara, Kelly Rowland, Kim Kardashian, Venus Williams and Beyonce were spotted arriving at the VIP entrance. 
Members of New Edition played a five-song set during the reception.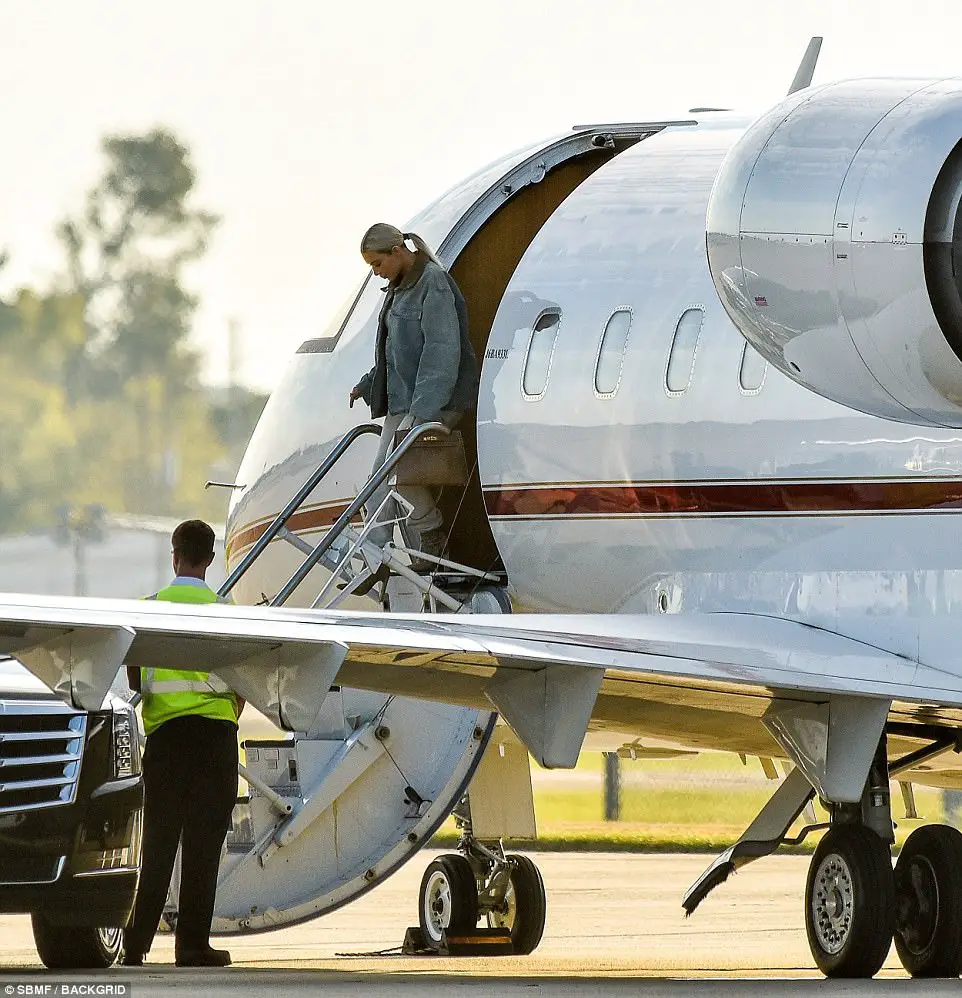 Guests at the extravagant matrimony were gifted with one of Williams' unique golden trophies. 
Each guest table at the event had been named after one of Williams' 12 grand slam titles,.
Meanwhile, Beyoncé and Jay-Z made sure they attended the ceremony, but were keen to avoid the paparazzi.
Jay Z was so dedicated to being there for Serena's big day that he flew in especially. 
But the rap mogul had to jet off to North Carolina immediately after to perform at his next tour stop.
His mother Gloria was spotted as she climbed off a plane alongside Beyonce and granddaughter Blue Ivy. 
Editor-in-chief of Vogue Anna Wintour was seen arriving at the event, with her magazine having an exclusive on the images.
Cellphones were reportedly banned from the ceremony. 
She was later spotted at the bar for the cocktail reception in a closed-off street outside the Contemporary Arts Center.
Guests, who were told to dress in keeping with the Beauty and the Beast theme.
Lucky invitees were greeted with the Disney movie's famous song 'Be Our Guest' and were offered welcome drinks, a source told ET.
Outside the venue, guests enjoyed a cocktail or champagne on a street closed off to the public. 
A source said that Serena wore not one, but two dresses for the occasion, one for the ceremony and one for the reception which lasted until 3am.
Serena, 36, was not spotted at all as she hid between tinted windows.
She managed to dart into the venue out of sight thanks to the tenting covering most of the parking lot. No doubt we will see Serena in her big white dress in the pages of Vogue very soon…
Check out more pictures below: