Watch out for seven-year-old Geneva Jordan – she's going to be a worldwide star!
The seven-year-old girl has won praise from Beyonce's band, after recording an incredible version of the singer's hit 'Freedom' on her electric drum kit.
Geneva Jordan, from Luton, Bedfordshire, displayed her incredible talent in perfect time to the song. But amazingly Geneva only picked up her first set of drumsticks ten months ago. 
In the clip, the youngster echoes Queen Bey's style by wearing a pink leather jacket and oversized sunglasses. 
Geneva recorded the video to celebrate International Day of The Girl.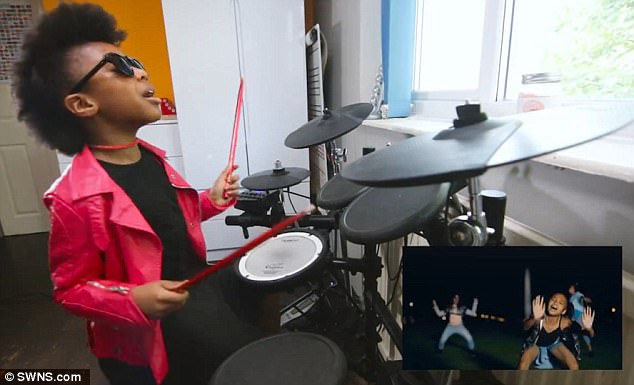 Beyonce's drummer Venzella Joy William and Freedom co-writer Arrow Benjamin spotted the clip and shared it on Instagram.
Venzella commented with a heart emoji, while Arrow added: 'Wow, this is so inspirational… Well Done'.
Carla Marie Williams, who co-wrote the track, also commented: 'amazing'. 
Geneva's proud father Eugene, 31, who also plays the drums, said: 'She learned the song in two days.' 
'We showed her the video and she was really inspired by it and wanted to inspire other girls.'
'She loves Beyonce massively and she absolutely loves music. There isn't a minute in the day goes by when we aren't listening to something.'
'We tag the artists in them, but you never really think these megastars are going to reach out and speak to a seven year old. It really encourages her.'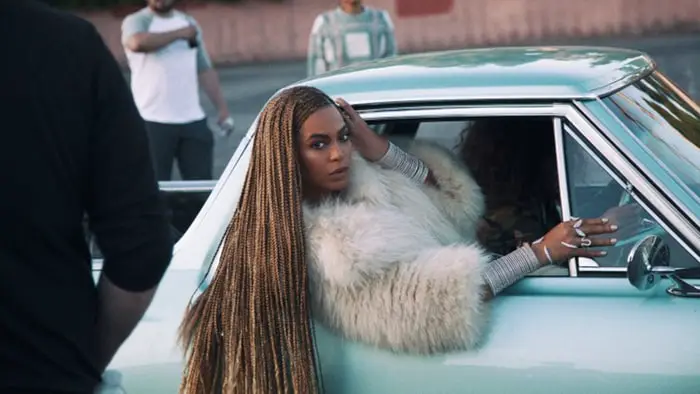 The song Freedom features on Beyonce's Grammy-award winning album Lemonade. 
It was also used last week as part of a campaign by The Global Goals.
The Freedom For Girls video featured children around the world dancing to the song to mark this year's International Day of The Girl.
Meanwhile Geneva films a video a week from her bedroom covering her favorite songs of the moment. She then posts it to her Instagram page.
The clips have turned Geneva into a viral sensation – with musicians including and Stormzy and Estelle sharing them with their millions of followers.
Geneva, who is home-schooled by mum Keysha, has modelled for a number of brands including Monsoon and Mothercare.
She dreams of starting a girl band, starring in movies and campaigning for human rights.