We all have that one friend or family member that is absolutely obsessed with coffee. It's the only drink you see them with, and it seems to be all they talk about at times, and that's perfect because shopping for a coffee lover is easy. Thanks to the fact that there are so many people out there that are so into coffee, it makes your job simple.
Buying the right gifts for a coffee lover is easy, but you also don't want to get them something they might already have. Still, it's a lot easier to shop for a coffee lover when you have some help in determining what kind of kitchen equipment they might want. 
Here are some simple, yet excellent gift ideas that they'll love.
1. Coffee Grinder
First on this list is a must for anyone who calls themselves a true coffee lover – a grinder. The ability to be able to be grinding coffee at home takes away a lot of the hassle of having to buy pre-ground coffee, which is a sin for many coffee lovers. Buying beans is the way to go, so a grinder is a must to get that fresh aromatics and flavor to come out of any cup of coffee. You can get the electric or hand-cranked grinders, but either way, it's a winning gift idea.
2. Exotic Coffee Beans
Coffee beans, as mentioned, are the go-to for coffee lovers. They can't just have any old coffee so the best way to surprise them is with a nice exotic bag of beans. Fresh coffee beans can be easily found at a local grocery store, so you want to get them something exotic. Look for coffee beans from Northern Africa, Central America, and Asia if you want some of the best exotic grown variants out there. Jamaica and Cuba have a lot of excellent offerings available now as well to look for too.
3. Temperature-Regulated Mug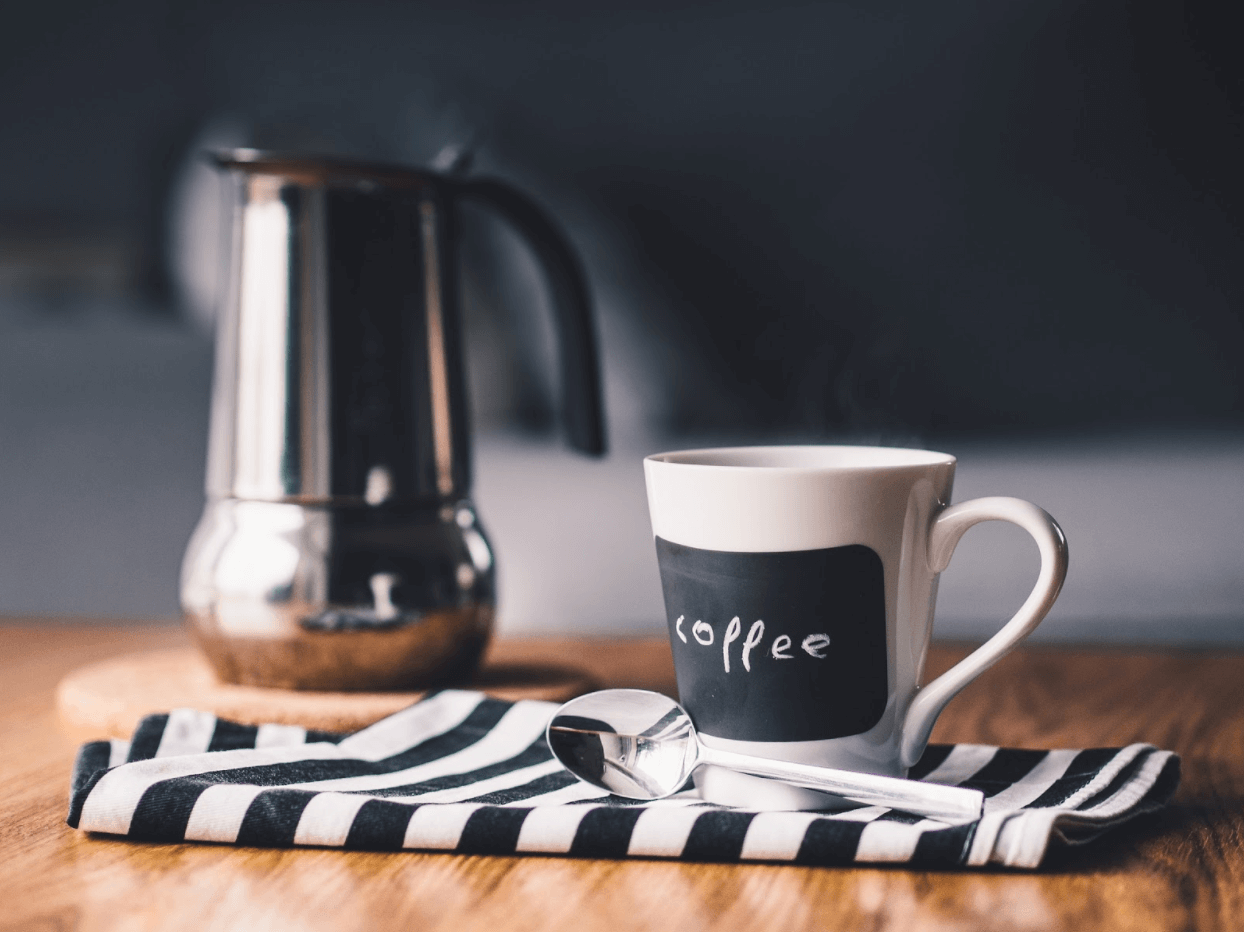 For a friend that is always busy and on-the-go with work meetings or is out of the house, the worst thing for them is a cold mug or thermos full of coffee. The solution? A temperature-regulated travel mug. This is an excellent gift as it can control how hot or cold a beverage is so that it never dramatically changes the temperature on them, which helps them zip around without worry about a cold brew going warm or a nice hot cup of coffee getting tepid. This is a really good gift idea that will be sure to please those go-getter coffee lovers you know.
4. Scale
Most people don't have a kitchen scale, let alone a scale for their beans and ground, but it's a small yet mighty gift that the coffee lover in your life will love. Having a scale allows them to properly weigh out how much coffee they want to make. This helps avoid a cup that is too weak or too strong. Being able to regulate the amount of coffee they can measure out to brew will provide them with the most accurate cup each time they look to brew. Not to mention, it's a handy appliance for general kitchen use as well.
5. Kettle
Yes, most people have a kettle, but a truly good stovetop kettle is a must. There are electric kettles that work just as well, but some people prefer the authenticity of boiling water by the stovetop. The other benefit is that stovetop kettles are very nice looking too which is an excellent bonus, even if it isn't a particularly useful feature. Still, a nice kettle to help brew is a plus!
6. French Press
Lastly, a french press should be in every coffee lover's kitchen. The ease of use, combined with the excellent quality of coffee that someone can make with it is a no-brainer. The ability to quickly press and brew a nice cup in the morning is essential for people who want to enjoy high-quality coffee without having to rush the process. Not to mention, it allows them to toss out that old drip coffee maker which is an absolute travesty.
We all know that person in our life who is absolutely obsessed with coffee. This person lives, breathes, and dies thinking about their next latte, their next iced coffee, or their next espresso. Whatever form coffee comes in, they're all about it. This coincidentally helps make it incredibly easy to for you to buy them a good gift, and hopefully, some of these simple ideas will help jumpstart your ideas!