You have to wonder how Charleston mass shooter Dylann Roof and his sister were raised.
How is it possible that they both have so much hate in their hearts?
Morgan Roof was arrested Wednesday after bringing a knife to school and threatening students participating in the walkout against gun control.
Morgan has been charged with simple possession of marijuana and two counts of carrying weapons on school grounds, WISTV reported.
She has been released on a $5,000 bond, but was not allowed to return to the location of the incident – AC Flora High School.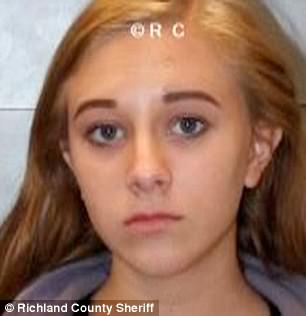 The 18-year-old was brought to the attention of her school after writing a threatening post on her Snapchat.
She callously wrote she hoped students participating in the National Walkout Day 'get shot.'
'We know it's fixing to be nothing but black people walkin' out anyway,' she added.
Her post was particularly alarming given her brother, Dylann Roof, opened fire on a church in Charleston, South Carolina.
He brutally murdering nine black parishioners on June 17, 2015 in an effort to start a race war.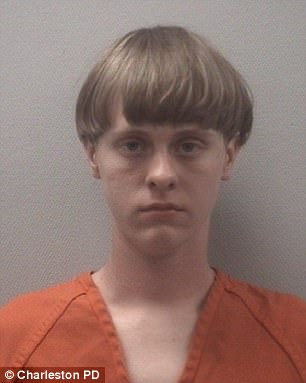 Thousands of students across the United States walked out of their school on Wednesday, on the month-anniversary of the Parkland school shooting, to protest gun violence.
The school Morgan's attends, AC Flora, was one of the schools that participated.
In her Snapchat post she made clear she disagrees with the walkout and went on to say: 'we know it's fixing to be nothing but black people walkin' out anyway.'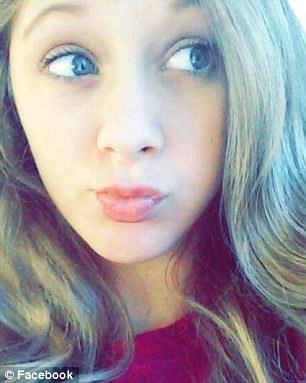 'Your walking out for the allowed time of 17 min, they are letting you do this, nothing is gonna change what tf you think it's gonna do?' she wrote in the post.
'I hope it's a trap and y'all get shot we know it's fixing to be nothing but black people walkin out anyway. No offense ofc buuut.'
Morgan's brother Dylann Roof is a self-proclaimed white supremacist.
He pleaded guilty to nine counts of murder and three counts of attempted murder in the 2015 massacre at Charleston's historic Mother Emanuel AME Church.
The 21-year-old is currently on death row in Indiana.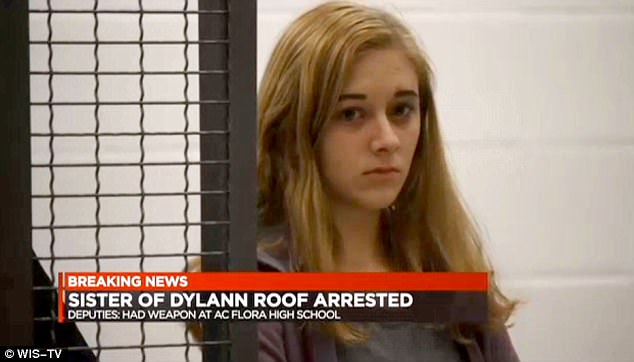 Throughout his trial family secrets about the Roof family were laid bare in court.
Growing up the children were allegedly victim to and witness of domestic abuse.
During the trial videos of Morgan's visits to Dylann in jail were released.
In one video she is featured telling him he loves her as he refuses to say it back to her.
'Roof's teenage sister, Morgan, told him that she wanted to attend his execution, if it occurred,' The Post and Courier reported.
'I love you, Dylann, even if you don't love me back,' the paper said she tearfully told him.
He apparently responded: 'Ok.'