Most of us would kill for a killer body with abs to boot. But did you have that dream when you were nine-years-old?
An alarming photo of a nine-year-old girl has gone viral on social media. The little girl is captured showing off her bulging muscles and six packs on Instagram.
A fitness page on Instagram called allthingsfitnez shared the shocking photo of the young child.
The 9-year-old poses with her arms up as she shows off her fit muscles and killer packs.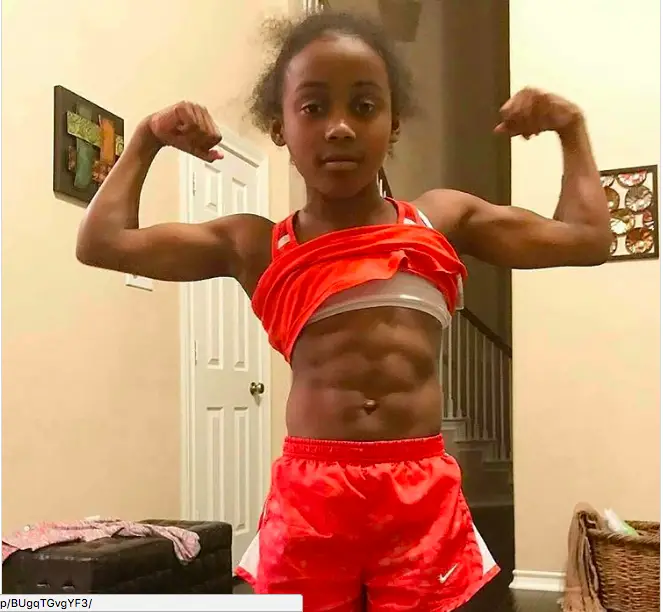 Not much else is known about the baby girl wearing a red tank top and shorts, or how on earth she managed to achieve this feat.
Many Instagram users who saw the photo were furious. Users cited the fact that the little girl's posture has been destroyed at an early age.
While others stated that 'kids should just be kids' and not be engaging in high levels of fitness.