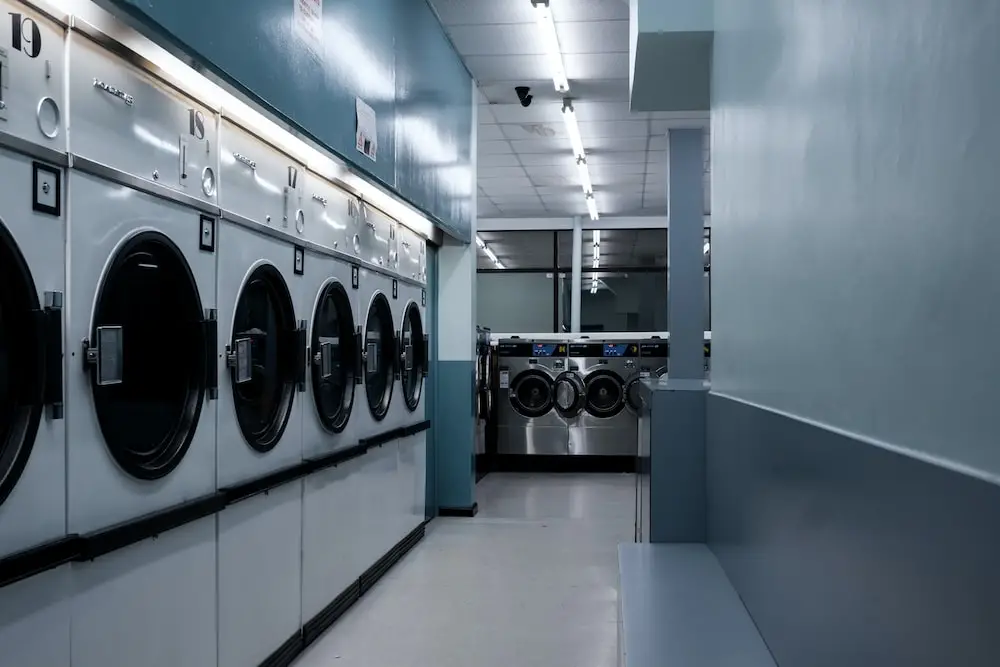 Starting a small business is often a great way to make a lucrative, stable income. For businesses with an average of four employees, revenue hovers around $387,000 per year.
The question is, which business type will be best for you? It's important to choose something that people need to secure a consistent revenue stream. Starting a laundromat business is one of many business ideas you can try.
There's a lot that goes into starting any business, even something as simple as a laundromat. For a beginner, or someone with no business experience, the prospect can be daunting.
We are here to help. Read on as we discuss opening a laundromat.
Choose a Good Location for Starting a Laundromat Business 
You won't have as much success if you open a laundromat next to a wealthy neighborhood. They tend to function well in city centers. Particularly, in lower-income places where people can't afford a washing machine.
So, do some research on the areas you are taking into consideration. Take the following things into account:
Median income in the area
The amenities local apartments provide (such as their own washing services)
Location relative to commercial districts and residential areas
Available lots and buildings for purchase
Cost of local lots
Purchase Appliances
A laundromat business plan includes a high upfront cost to fund the machinery. Typically, you won't be purchasing residential units meant for personal use. Instead, you'll be purchasing heavy-duty, industrial variants with built-in payment systems.
These can be quite expensive. They last for a long time but will be a considerable investment.
Seek Out Loans
Consider your options for business loans. You can visit local banks or other financial institutions to shop for options. Find the lowest interest rates possible with reasonable repayment options.
Think carefully about how many machines you want to purchase. Having more obviously will be more expensive, and could lead to higher utilities and maintenance costs. Find something reasonable that lines up with your projected profits and earnings.
Buy Used
There's nothing stopping you from purchasing used appliances. Find a reliable seller. Don't forget that older appliances tend to have poorer energy efficiency.
Remember, you can always buy more or upgrade your machines later on. The focus, for now, is having a reliable pool to start with.
Consider Business Insurance
Let's address the elephant in the room: most of your customers will be in poor, crime-ridden areas. This is just the unfortunate reality.
As a result, your clientele may not be the most reputable at times. Laundromats can sometimes be a hub for drug dealing, gang violence, and petty theft. 
Although no one is likely to steal your machines, they may damage the property. Some thieves may attempt to rob coin collectors or people doing their laundry.
In addition to installing security cameras and hiring a guard, consider business insurance. Insurance can sometimes cover damage and theft caused by criminals. At the very least, it covers routine damage from customers, too.
Factor in Insurance
A laundromat has machines that use a lot of water. There is a very real chance that one could break, causing a leak. Flood damage could shut you down and cost thousands in water damage repairs.
Check out this commercial flood insurance guide for options. It could be a lifesaver if a pipe bursts.
Create a Business Model
Don't think of a laundromat as just a coin-operated business. Many laundromats branch out to provide additional services. 
For example, you might have washing plans. This allows customers to wash a certain amount of times per month for a fixed rate. You can also include useful custom services, such as dry cleaning or wash-and-fold.
Determine if you will operate 24 hours per day. This allows you to get more business but will be more costly in terms of utilities.
You might also become a member of a franchise. Franchising helps you get up and running faster and scale your business quicker. Even though you will owe a portion of your profits, it provides more stability.
Establish Branding and Customer Experience
A laundromat is not an exciting place, let's be honest here. Regardless, you need to create a brand. Branding establishes the image of who you are in your target customer's mind.
Try to create a friendly and inviting space. Hire someone to design a logo and build signs for your location. Bolster your brand with approachable customer service and helpful resources.
Create a welcoming atmosphere that gets people comfortable. Small changes can make a huge difference. For example, having entertainment and plush chairs for people to wait on their loads.
Don't Forget About Taxes
The last thing you want is to go to prison for tax evasion. The IRS is going to take their slice one way or another. Do your due diligence and prepare taxes well in advance.
Taxes work very differently for business owners. The IRS requires you to make quarterly tax payments in accordance with your estimated revenue. You have to make these payments on a schedule four times per year, or else suffer late fees.
Keep careful track of all your business expenditures. You can write many of them off come tax season. 
Missing a revenue stream here or there could get you an audit by the IRS. This could land you in hot water, and lead to costly fines. Hire an accountant and make sure you get all your ducks in a row.
Start a Laundromat Today
Starting a laundromat business is an excellent way to get your feet wet with small business ownership. However, this won't be a walk in the park despite having a comparatively simple operation. Use this guide to get you started, and you can avoid many beginner pitfalls.
Follow our blog and find further resources to start your own business.