If you're wondering why so many NFL players and celebrities are taking a knee during the National Anthem – this is why.
Another Black man has been shot down and mercilessly killed by police officers.
Eddie Russell, Jr., 25, was TLC singer T-Boz's cousin. Eddie was named as a suspect in an armed robbery. Officers say the victim allegedly robbed the First Mid-Illinois Bank and Trust.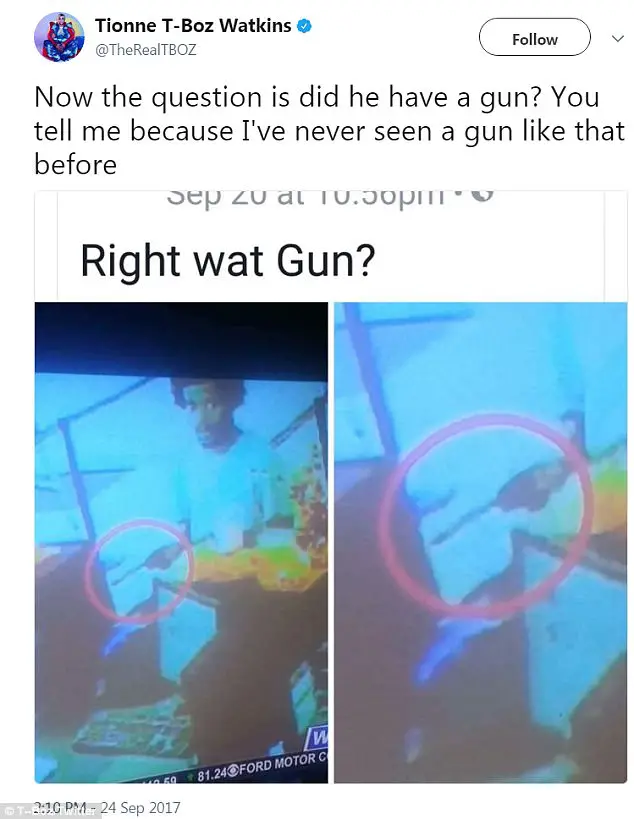 Something his family members strenuously deny.
Authorities surrounded Eddies's home where an hours-long police stand-off ensued. 
According to Central Illinois Proud, six Peoria Police Department Special Response Team officers fired their weapons after he emerged from his home.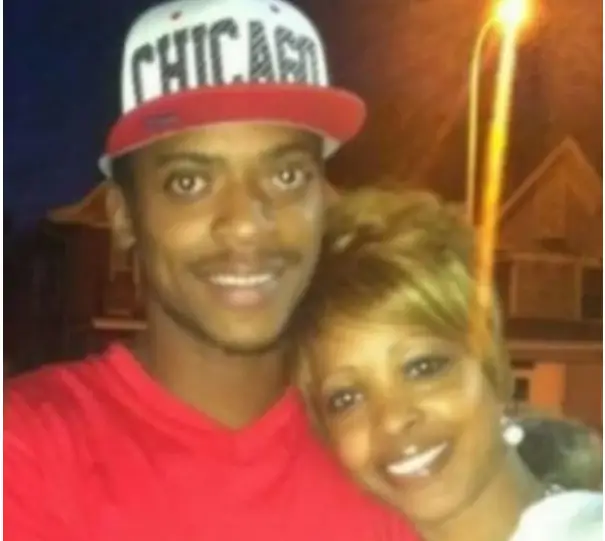 Eddie was pronounced dead at the scene on Wednesday, September 20.
On Sunday evening, T-Boz shared the news on Instagram that her cousin was shot "17 to 20 times" and wants her fans to help spread his story. Eddie's family say that the young man suffered from mental illness. 
T-Boz and her family are disputing the officer's account of the events that led to Eddie's death.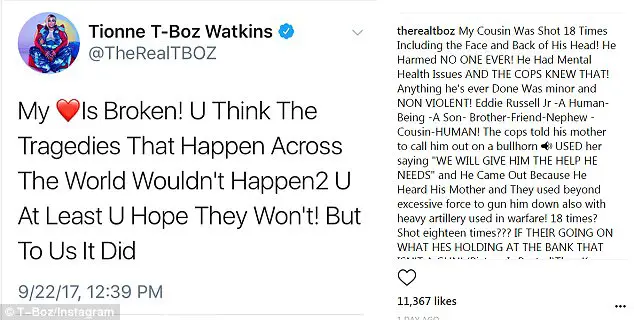 Officers say Eddie exited his home in an 'aggressive manner'  and they believed he was holding the same handgun used in the robbery. 
The six officers involved have been placed on critical incident leave. The Illinois State Police department say they are investigating the fatal shooting. 

Meanwhile family members and local activists peacefully protested the shooting.
In a press conference, local police chief, Jerry Mitchell, said none of the officers involved wore a body camera.