Every year, it seems like there are more and more options for decorating your home for the holidays. With so many choices, you can feel overwhelmed by all the things you need to do to get ready. But don't worry! Here are some of the best Christmas decor ideas for your home that will make decorating easy for you. All you need is a little bit of time, patience, and creativity. From lighting to tree placement, these tips will help you create an unforgettable holiday display.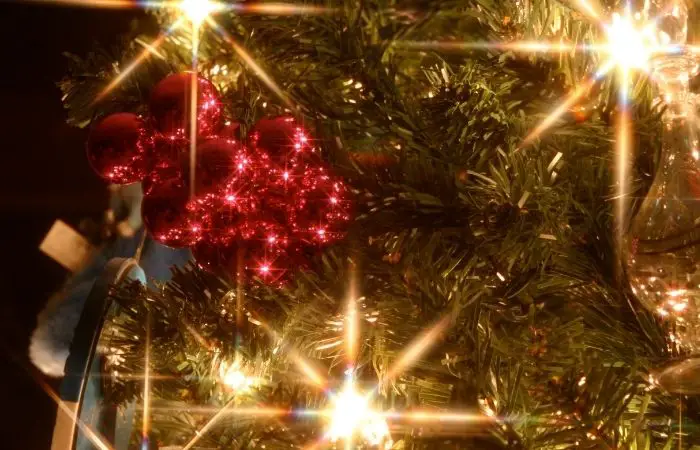 Tips for lighting
Lighting is the key to transforming your home for the holidays. There are so many different options when it comes to decorating with lights.
One of our favorite ideas is to use white and silver lights in a variety of places. You can string them along your mantel, around the doors and windows, or on your tree. There is no wrong way to light up your home with these colors!
Another idea is to use larger-sized bulbs that will add a festive touch. For example, instead of using twinkle lights inside your house, you can hang mini-lights outside around the door or window frame. These will help create a warm and welcoming atmosphere indoors when people come in from the cold.
Decorating your front door
If you want to get into the spirit of the holidays, it's important to decorate your front door. You may want to find inexpensive decorations at your local craft store. They have lots of cute things for very low prices. You could also set out a few stockings for your guests to hang their own Christmas goodies in! Many DIY ideas are perfect for anyone who wants to make everything from scratch. It's not hard to make some festive garland to place on your front porch or around your doorway. All you need is some ribbon, pinecones, and other holiday-themed items!
Decorating the living room
The living room is the heart of your home and it's the place where guests and family gather. With so many people coming in and out all day, you need to make sure your holiday decor is carefully planned out.
Start by choosing your furniture arrangement. Do you want to surround a fireplace with cozy chairs? Maybe you want to use a coffee table as a focal point for guests. The key is to choose the layout that will work best for you and your family, then add in some festive touches for decoration.
Once you've chosen the furniture arrangement, use items like pillows, rugs, and blankets to add color and texture throughout the space. You can also decorate with garlands or light up a fireplace if possible.
Decorating your kitchen
The kitchen is a great place to get started with your decorating. All you need are some LED lights, garland, and ribbon. For the best effect, string your lights around the perimeter of the room. If you have an island in your kitchen, consider placing the lights around that space too! You could also hang garlands from all four corners of the ceiling. You can even hang them from cabinets or other surfaces in your kitchen to create a cozy vibe. The key is to play with all the different options for putting the decorations so that it's not too cluttered or too sparse-looking.
Next, add in some ribbons and bows in red and green patterns around any windows in your kitchen for a lively look. You can also add these accents to any countertops or shelves you have in your kitchen. Add some greenery to balance out the theme of Christmas when needed!
Tips for Christmas tree placement
The specific placement of your Christmas tree is important to the overall look and feel of your home. Some people prefer to have their tree near a window, while others prefer to have it in the center of the room.
If you choose to put your tree near a window, there are some things you need to consider. First, make sure that you have enough room for both the tree and any other furniture you plan on putting up. If there's not enough room for anything else, place your furniture against the wall facing away from the window so that it doesn't obstruct the view of your tree.
Next, make sure that there is open space around the perimeter of where you plan on placing your tree. You don't want to trap it too close to any walls or furniture because this will make it hard for people walking by to see it. And finally, make sure that there's no direct light source behind the area where you plan on placing your tree because this will result in uneven lighting throughout your display.
Decorating The Dining Table
1. If you're going for a more formal look, try adding a Christmas tree to the center of your table or along with one of the entrances to your home. You can also add other pieces of greenery to make it feel like the holidays.
2. For a more relaxed dinner party, adorn your dinner table with candles and flowers in festive containers.
3. Add a monogram or other textured natural material to the center of the table that will match your holiday decorating theme for a cohesive look.
4. Add decorative figurines around the edge of your table for a personal touch and festive flair!
Mantel Decor
We all know the holidays are supposed to be a time for warmth and love. But it can be hard to get in the mood when you're not sure how to decorate your mantel. Mantels often display several sentimental items, like pictures of past Christmases or family members.
To make your mantel feel festive this year, here are some ideas that will help you get into the holiday spirit:
Use natural materials like pine cones, fruit, and nuts
Add candles if you have a fireplace
Hang stockings above the fireplace
Fill a wine bottle with water and cranberries to mimic a fragrant evergreen tree
We all do a lot of things to keep the Christmas spirit alive. But not a lot of us have the luxury of time to spend doing crafts. The good news is that you can always turn to Christmas Wall Decors for help. There are so many options to choose from, and not one of them will fail you.