If you're like me, it feels like just yesterday when Rose and Jack took their fateful cruise across the Atlantic as passengers on the Titanic.
As sad as the movie is, Titanic never gets old.
But twenty years later the photos of the cast from the hit movie might shock you!
Leonardo DiCaprio – Jack Dawson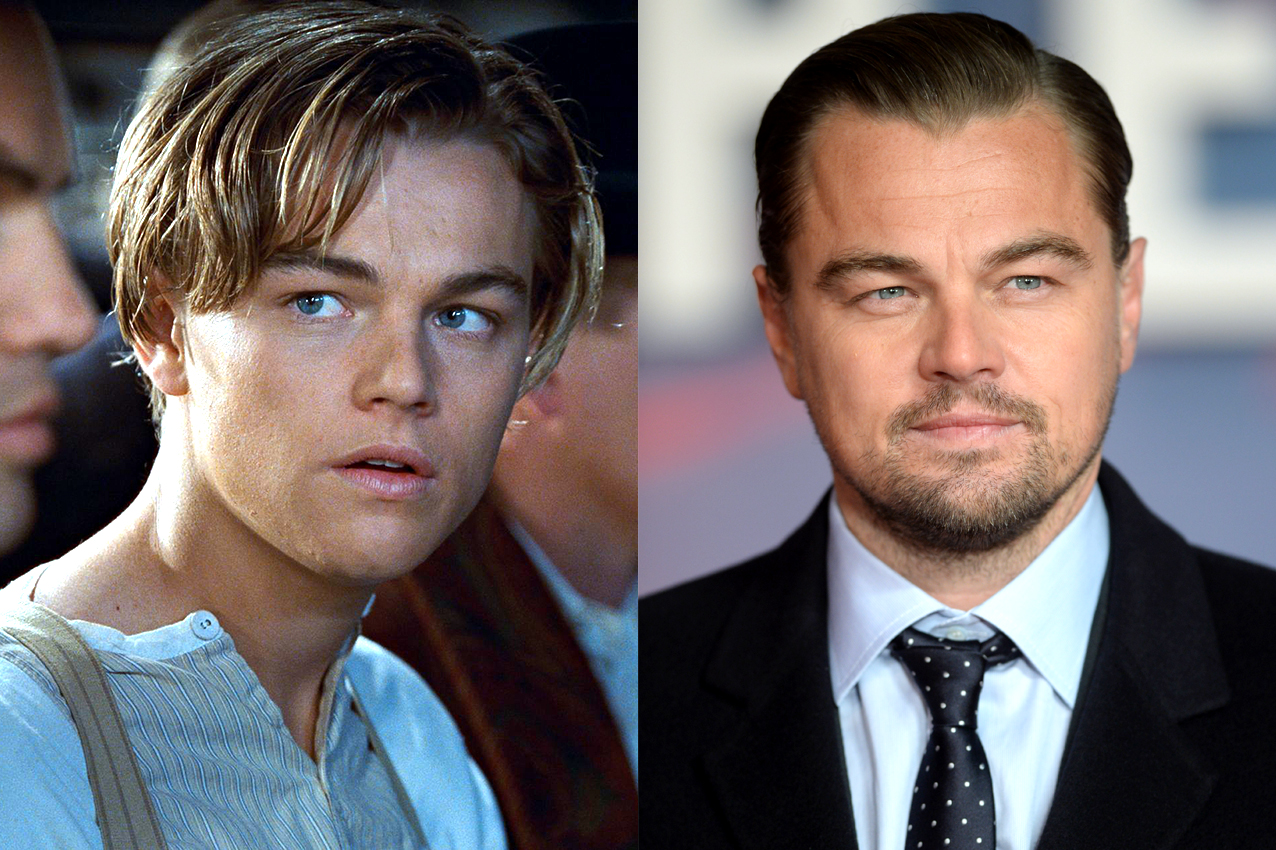 So let's get the obvious out the way. Leonardo 'Dreamboat' Di Caprio stole every heart (including mine) when Titanic hit cinemas…and the iceberg.
Titanic was nominated for a record 14 Oscars and won 11. Yet can you believe out beloved Leo was not even nominated for Best Actor?
But after Titanic, he went on to star in many big films, such The Man in the Iron Mask, Catch Me If You Can and The Aviator. 
He even reunited with his on screen lover Kate Winslet in Revolutionary Road.
After years of getting Oscar nominated and never winning, Di Caprio finally won for his role in The Revenant in 2016.
Kate Winslet – Rose DeWitt Bukater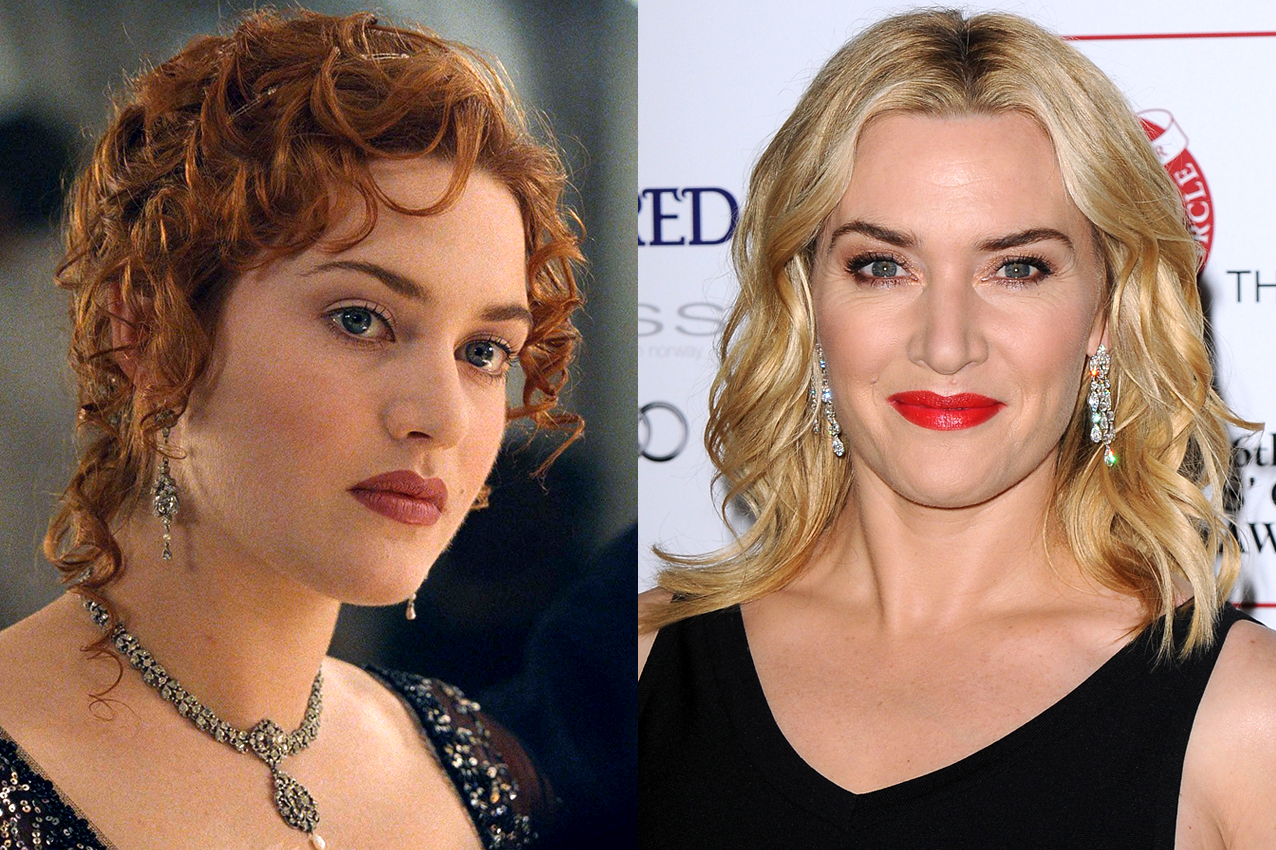 Kate Winslet was already doing pretty well as an actress before Titanic, working in theatre as well as on high-budget films.
After Titanic, she continued that success and became the youngest person to be nominated for 6 Academy Awards (she's been nominated for 7 total) at 33-years-old.
She is also one of few actors who are coveted EGOT recipients (Emmy, Grammy, Oscar, and Tony).
Her successes since Titanic include: Eternal Sunshine of the Spotless Mind, Finding Neverland and The Reader in which she won the Oscar for.
Jason Barry – Tommy Ryan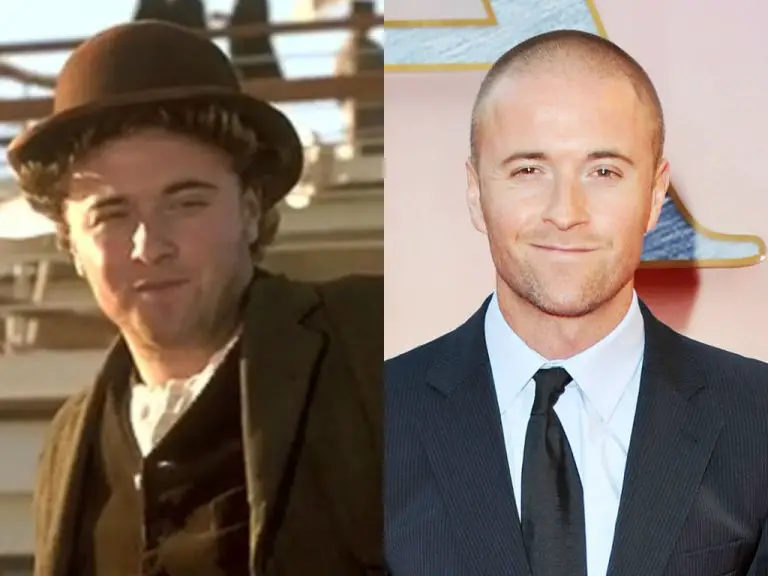 Jason played Jack and Fabrizio's Irish friend who they met on the doomed ship.
After Titanic, Jason has had various movies and TV roles – most notably as Declan in Sons of Anarchy in 2014. 
Billy Zane – Caledon "Cal" Hockley
Billy Zane played Kate Winslet's loathsome fiancé Cal. In the movie he wore a toupee because at the time he was balding.
Since then he's gone all the way bald, but is still incredibly handsome.
It also came in handy when he played a Neo-Nazi in the critically acclaimed film The Believer opposite Ryan Gosling.
He's continued to work in film, appearing in television shows like Charmed and movies like Zoolander 2.
He even did some time on Broadway in Chicago.
Frances Fisher – Ruth DeWitt Bukater
Rose's mother, Ruth DeWitt Bukater was played by Frances Fisher.
Ruth tried to force her daughter into marriage because they were poor, leaving Rose with no choice but to run after Jack on the sinking ship.
Frances has continued to play strong women after Titanic in films like True Crime, House of Sand and Fog.
In 2014, Fisher began starring in the ABC drama series Resurrection.
In 2015 she played the mother of Ryan Reynolds character in Woman in Gold.
Kathy Bates – Molly Brown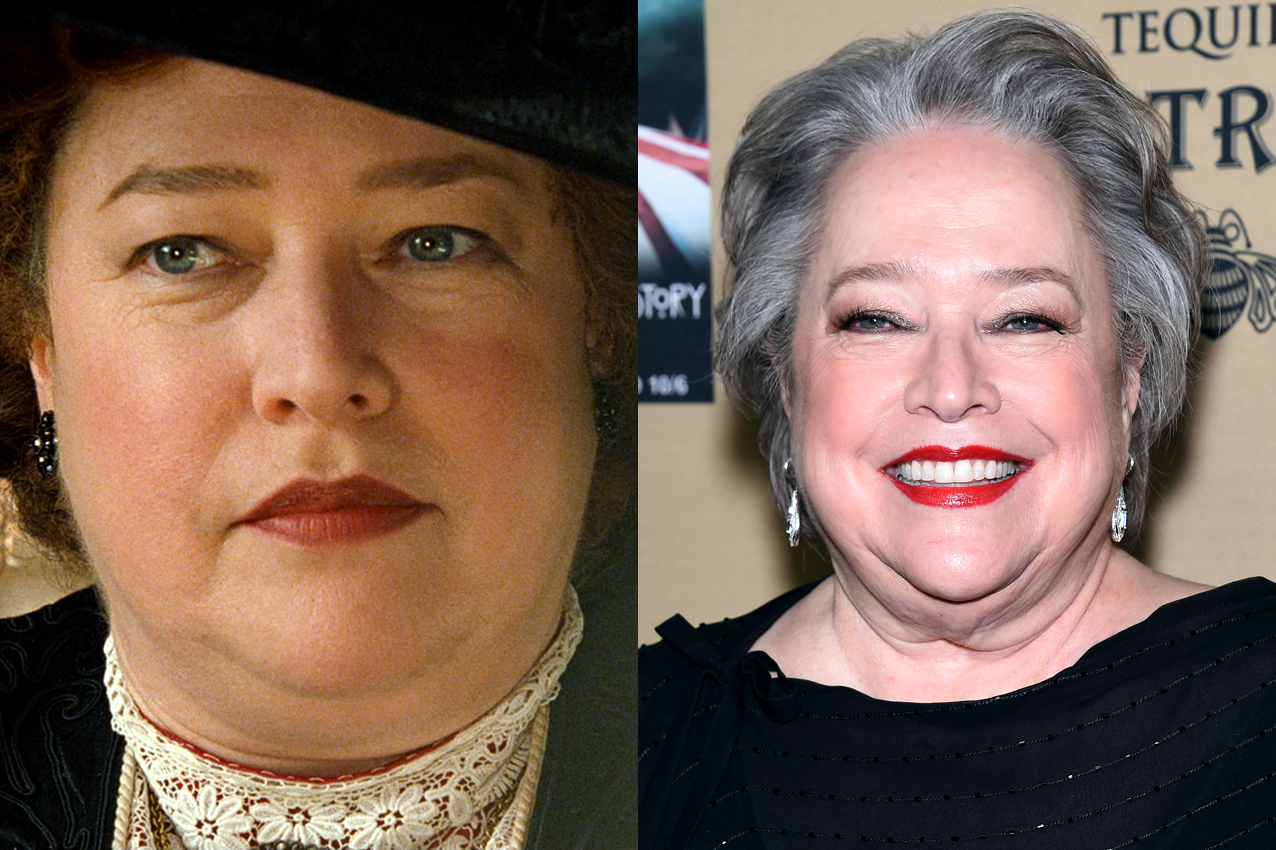 By the time she portrayed the Unsinkable Molly Brown, Kathy Bates was already a star in her own right.
She won an Oscar in 1990 for her role in Misery.
Since Titanic, she hasn't stopped working. She's had major success in film as well as television, appearing in HBO's Six Feet Under and American Horror Story.
She re-teamed with Leo & Kate in 2008 for Revolutionary Road.
She won her first Emmy for playing the ghost of Charlie on Two and a Half Men (her first win after 9 noms).
She later won again for her role as Madame Delphine LaLaurie on season 3 of American Horror Story. She's remained on the show ever since, playing a new, vivid character with each season.
Bill Paxton – Brock Lovett
In the 90s, Bill Paxton played treasure hunter Brock Lovett who was searching desperately in the wreck of RMS Titanic for the Heart of the Ocean.
He later spent several years on the HBO show Big Love, where he earned 3 Golden Globes nominations.
In 2012 he was a lead on the History Channel show Hatfields & McCoys, after that he portrayed one of the major villains on Agents of S.H.I.E.L.D.
Tragically he died earlier this year resulting from complications from a heart and aorta surgery that he underwent in February.
Bernard Hill – Captain Edward James Smith
Before Titanic, Hill had worked successfully on television and film.
But after playing Captain Edward James Smith he scored one of his best known roles to date, playing King Théoden in The Lord of the Rings trilogy.
More recently he's gotten back to his television roots and worked on several TV mini-series including: From There to Here, Hope and Wire, and Wolf Hall.
Victor Garber – Thomas Andrews
After playing the man who created the doomed ship Titanic, Garber went on to work with Kathy Bates again in the 1999 remake of Annie.
He played Jack Bristow on Alias, which led to him forming a great relationship with Jennifer Garner.
So much so he was the officiant at her wedding to Ben Affleck and the godfather of their daughter Violet.
Danny Nucci – Fabrizio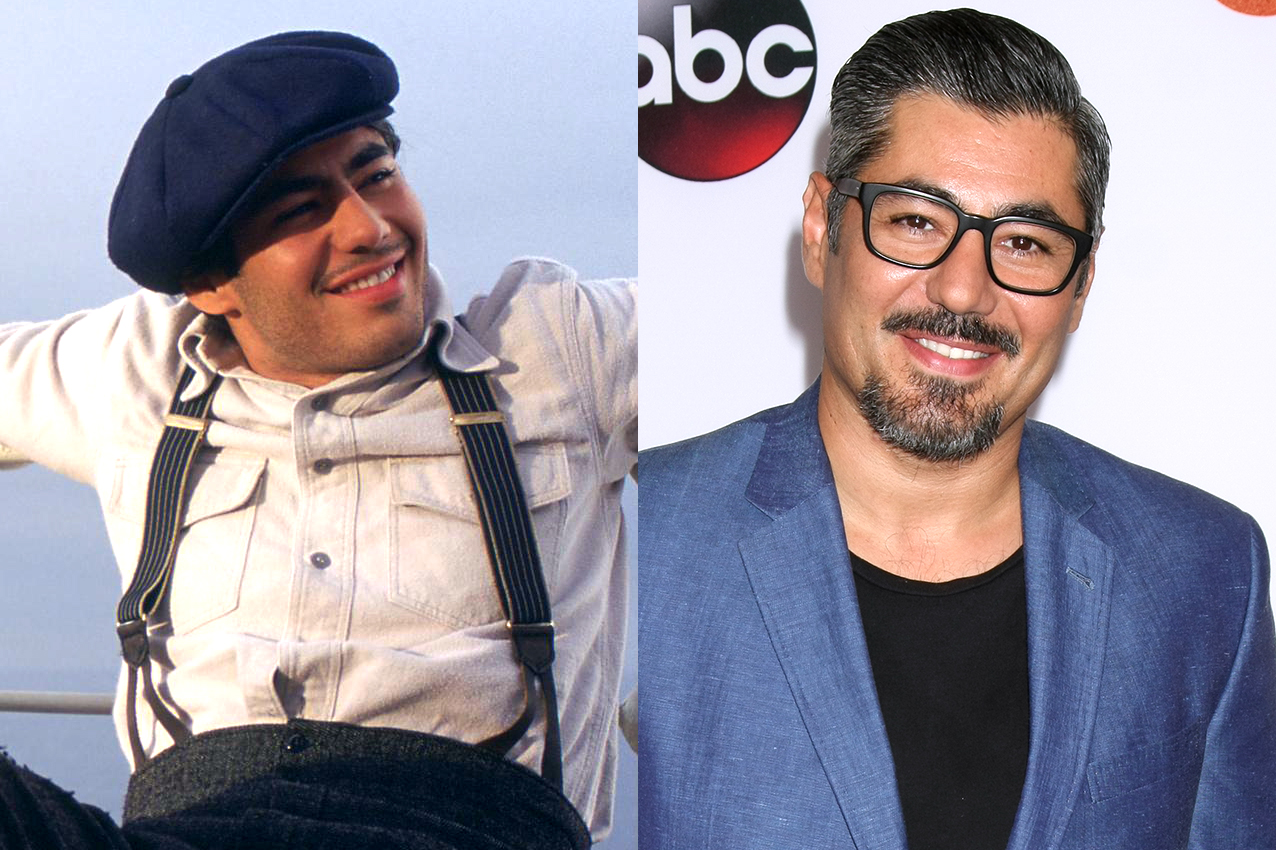 Did you know that Danny Nucci's who played Jack's best friend in Titanic is not actually Italian? He's Austrian!
Since Titanic he's appeared in popular shows such as Arrow, Castle, NCIS, CSI: Miami,.
He's also played Mike Foster on the hit ABC Family (sorry, Freeform) show The Fosters since 2013.
David Warner – Spicer Lovejoy
Prior to Titanic, David Warner had a very lengthy theater and film career that spanned several decades.
Most recently he appeared on the shows such as Wallander and Ripper Street.
Suzy Amis – Lizzy Calvert
Suzy Amis hasn't acted since the 1999 film Judgment Day and instead has turned to a life of activism.
She met her future husband on the set of Titanic. She's been married to director James Cameron since 2000.
In 2014 the couple founded Food Choice Task Force, an organization focused on showing the impact of animal agriculture on climate change and the environment.
Alexandrea Owens-Sarno – Cora Cartmell
Alexandra played the little girl who danced with Leonardo DiCpario in Titanic. 
Recently, she said how between takes Leo would give her peanut butter and jam sandwiches and how sweet he was to her.
Now 26-years-old, she's all grown up and is still pursuing acting.
Gloria Stuart – Old Rose
Gloria Stuart had a career which spanned over 70 years.
She also was as an artist, working as a fine painter.
She portrayed older Rose Dawson in James Cameron's Titanic, which she received an Academy Award nomination for Best Supporting Actress.
Being eighty-seven at the time, making her the oldest person nominated for an Academy Award for acting.
Her last film performance was in Wim Wenders' Land of Plenty in 2004.
She passed away from respiratory failure and lung cancer in 2010 at the age of 100.