Now this could make the stoniest of hearts melt!
Mini bride and groom, Ella, 3 and Sullivan, 5, starred in the cutest of photo shoots.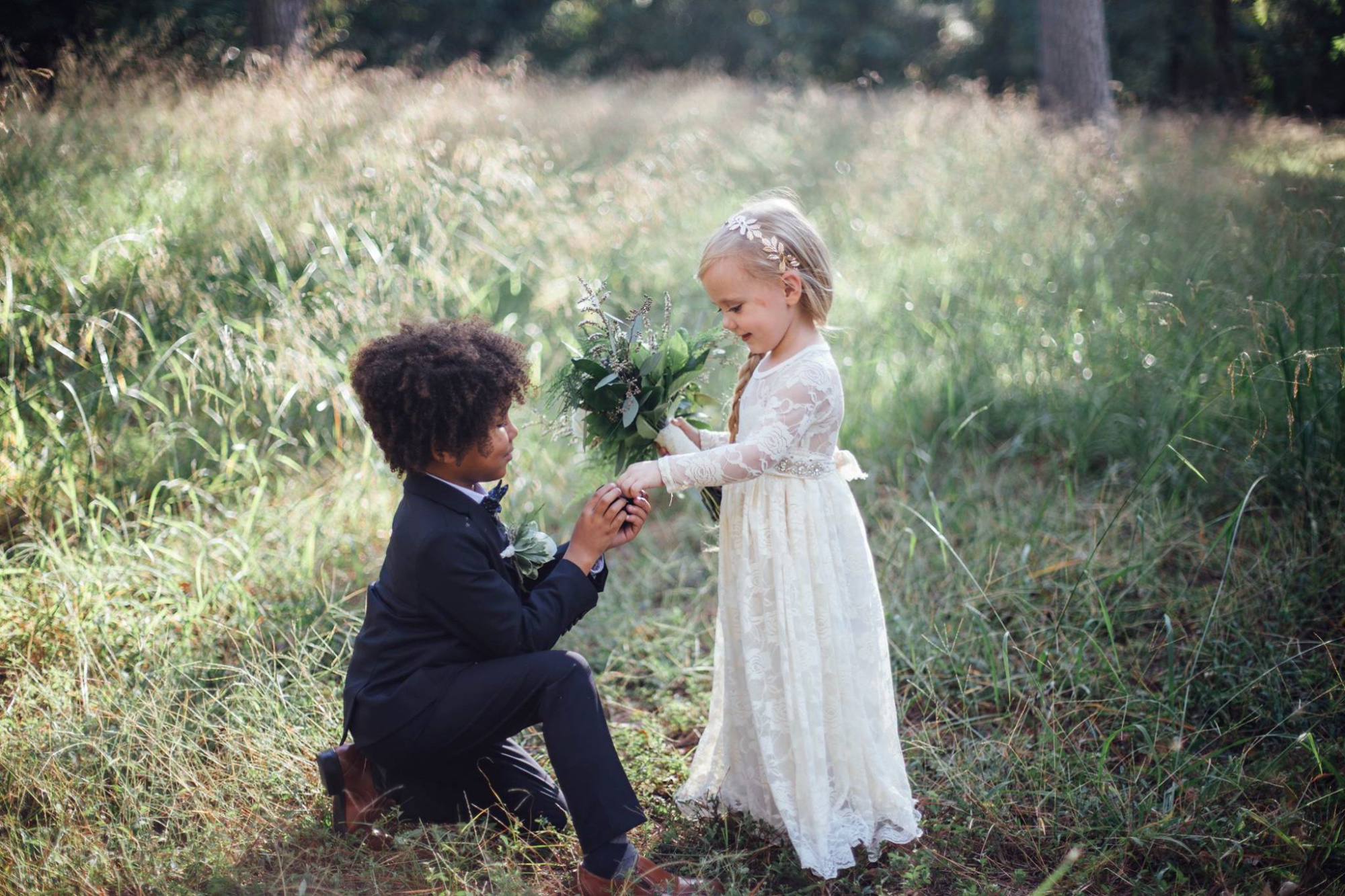 Photographers and proud moms Breana Marie and Bria Nicole of Texas are themselves best friends. 
They have always hoped their kids would grow up close, but they have been truly moved by the friendship between Ella and Sullivan. 
"They're so adorable together," Ella's mother, Breana, of Breana Marie Photography, tells PEOPLE. "We do photo shoots all the time so it was really cool to involve the kids in something we do consistently."
The two wedding photographers thought it would be sweet to capture their kids in a mock wedding photo shoot.
Little Ella already had a beautiful white gown and Sullivan's mom says her son loves to dress up in suits.
"They were holding hands and skipping around and giggling the entire time," Sullivan's mother, Bria, of Wolf & Rose Photography, tells PEOPLE of the October 4 shoot in Flint, Texas.
"They're really good friends. She told him that now they were getting married, they get to be best friends forever."
The two moms were surprised about how well Sullivan and Ella fell into their roles.
At one point Sullivan took it upon himself to do his own "proposal."
"We put them side-by-side next to each other and Sullivan dropped down on one knee—we weren't even ready and he popped right down!"
Breana, 26, recalls. "We jumped back to take pictures and he put the ring on her pointer finger, which I thought was adorable."
Sullivan even gave Ella a little peck on the lips!
"We were telling them to get close and hug each other, and Sullivan being Sullivan—he's a very in the moment kind of kid—he just went for a kiss," Bria, 23, says.
"We just died laughing and Ella thought it was the funniest thing and she was just giggling. We thought it was cute."
But since the photos went viral there has been a bit of controversy online.
Facebook commenters have even threatened to call Child Protective Services over Ella and Sullivan's kiss. 
But the moms insist their kids were just having fun.
"They are both very affectionate children," Breana says.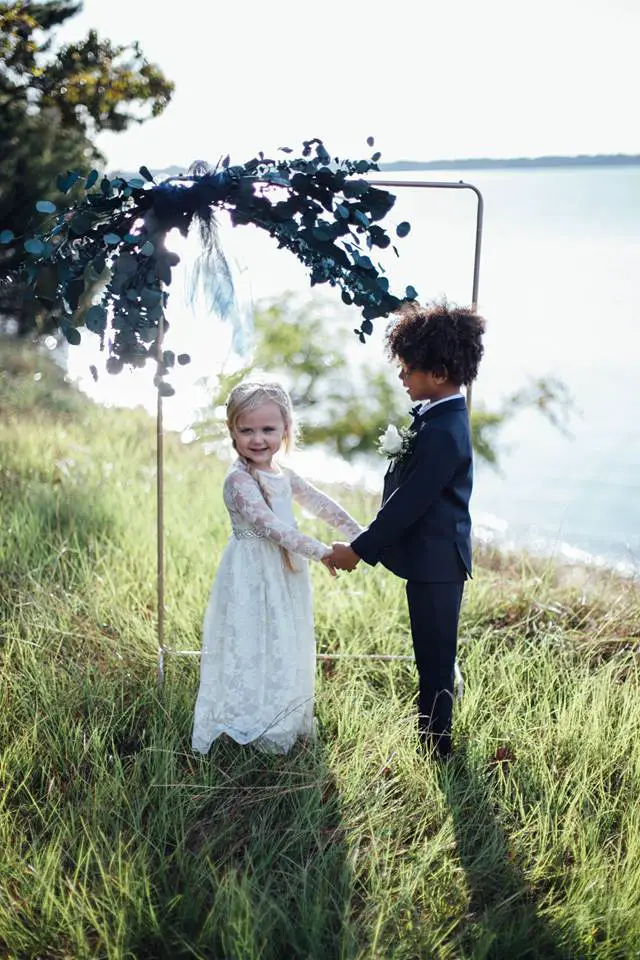 Whether the parents will see a real-life wedding between Sullivan and Ella years from now remains to be seen.
But their moms are hopeful about the possibility.
"You never know what the future holds, but I wouldn't be upset," Breana says. "If those pictures are playing in the background of their wedding, that would be pretty dang cute!"