She conquered the world of modeling, but broke down on live television when she revealed she longed for a baby. 
Then the supermodel with the smize, Tyra Banks, welcomed her miracle son via surrogate on January 27, 2016.
And on Valentine's Day that year, the 43-year-old shared the first photo of her son. But fans could only catch a glimpse of the baby as he was facing towards the camera.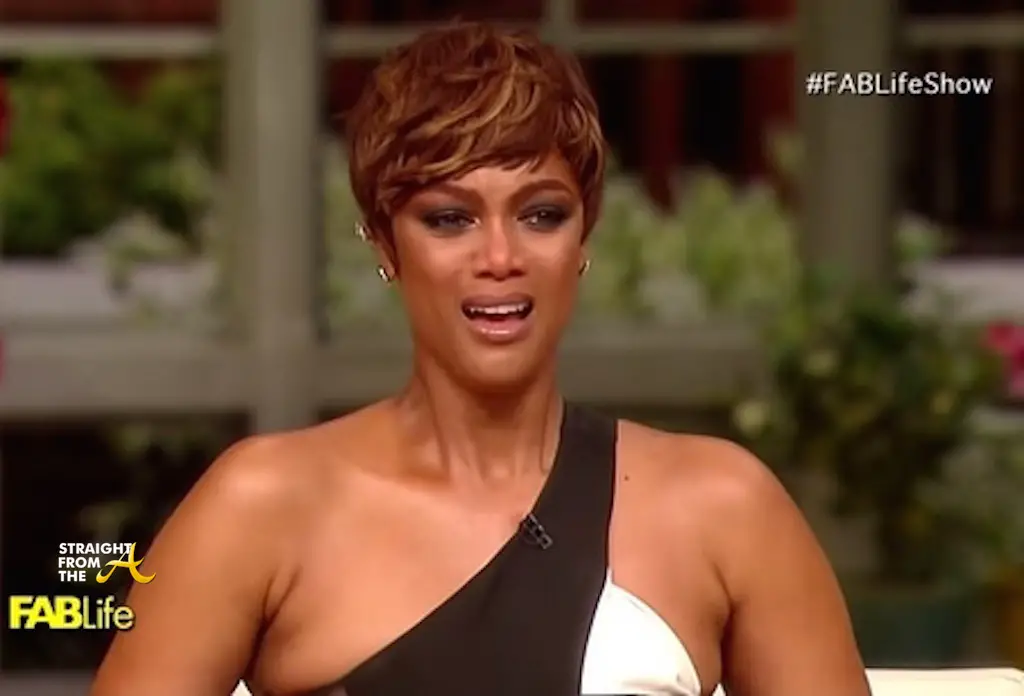 Now 16 months later, the 43-year-old has posted the first portrait of her son York Banks-Asla on Instagram in honor of Father's Day.
In the photo little York is now a toddler.
He is seen with a stone in one hand and part of a branch in the other.
His piercing blue eyes are striking as he reaches out to the cameraman or woman. 
'To all the amazing daddies out there that love their kids unconditionally like my mommy's daddy and my daddy, too…HAPPY FATHER'S DAY! -York,' Tyra captioned the snap.  
Banks, who has taught business at Stanford University, shares her son with Erik Asla.
He is a Norwegian photographer who is also the father of three other children.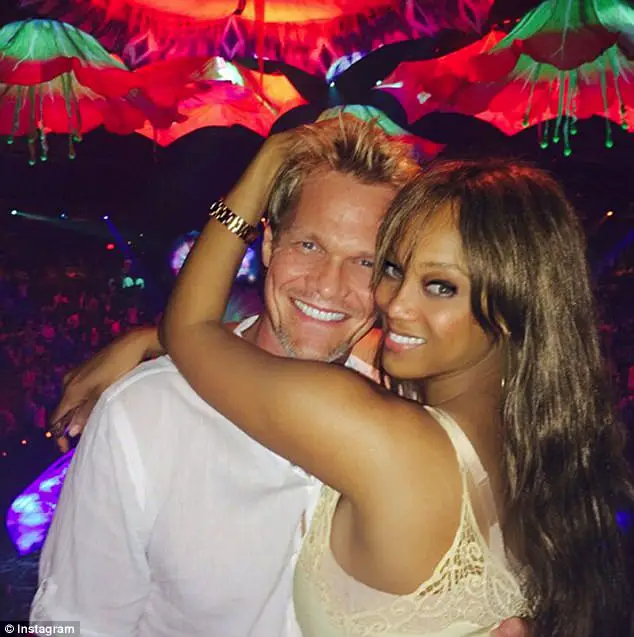 The couple have been together since 2013, having first met on set of Norway's Next Top Model the show Tyra created.
Asla has also appeared on original smash hit America's Next Top Model.
The Life-Size 2 executive producer and star revealed that, following the birth of her son, she took time off from her huge workload.
"I definitely focused on him. I didn't do any work at all for months,' she told USA Today.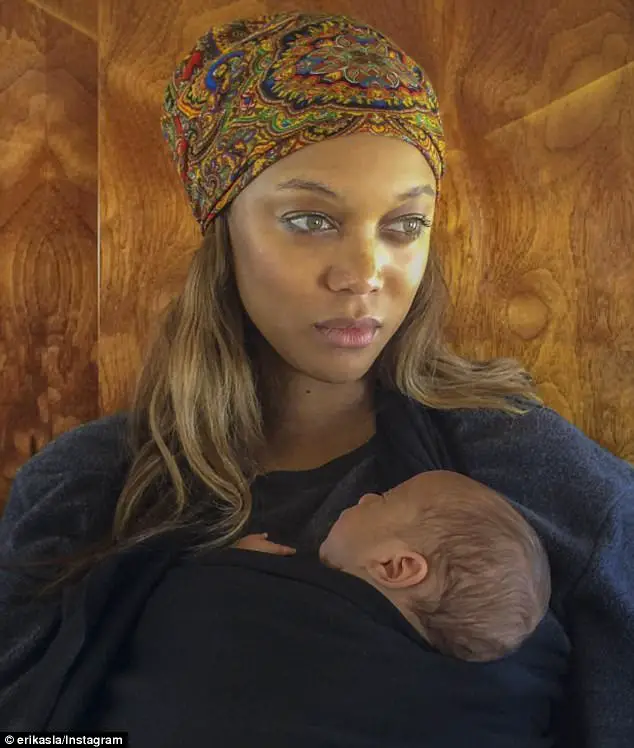 The New York Times best-selling author admits she has a nanny; and has a nursery on set of America's Got Talent where she is a host. 
Tyra says her and Eric are very much involved in their son's life.  
'We are co-parenting and doing such a great job raising him that I don't have to do less. So it's like this beautiful village around York. But I'm there every day.' 
https://www.instagram.com/p/BVfXWXIlGsu/?taken-by=tyrabanks
As well as sharing a photo of her baby boy, Tyra also shared a photo of her and her father to celebrate Fathers day. She captioned the photo: 'Papa & Teen TyTy.'