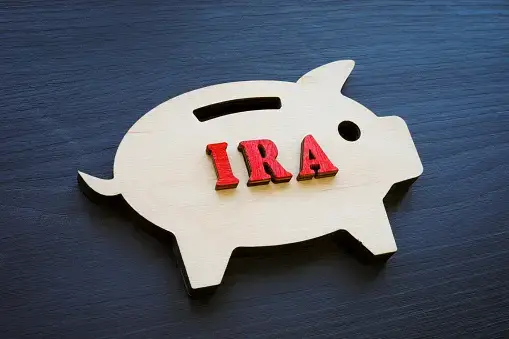 The best way to secure your financial future is to control it yourself. One of the simplest and most effective ways to do this is to open an IRA account. This single action can pave the way for numerous financial opportunities, from lucrative investments to tax benefits. Now, let's delve deeper into unlocking financial opportunities through an IRA.
Stepping Stone to Financial Independence: The Purpose of an IRA
At the heart of an IRA is the goal of financial independence. It's like planting a tree; you start with a tiny seed, nurture it with regular investments (the water and sunshine), and grow over time into a sturdy tree that provides financial shade in your retirement years.
The purpose of an IRA is to encourage individuals to save for their retirement and offer tax advantages as a sweetener. It's like getting a backstage pass to a concert, where you get special privileges that aren't available to everyone. These benefits can make a considerable difference in your retirement savings, so it's worth getting to know them.
Making the Right Choice: Traditional IRA vs. Roth IRA
Choosing between a traditional IRA and a Roth IRA is like choosing between a delectable chocolate cake and a mouth-watering cheesecake. Both are good, but the best choice depends on your taste or, in this case, your financial situation and goals.
A traditional IRA provides a tax deduction on your contributions, but you'll have to pay taxes when you withdraw in retirement. A Roth IRA, on the other hand, doesn't offer a tax break on contributions, but qualified distributions in retirement are tax-free. It's a choice between immediate gratification and delayed pleasure.
The Path Less Traveled: Self-Directed IRA
A self-directed IRA is a lesser-known but influential variant of the traditional and Roth IRA. It's like taking the less traveled road, where you can explore uncharted territory. A self-directed IRA allows you to invest in various assets, including real estate, precious metals, and private companies.
However, with greater freedom comes increased responsibility. Managing a self-directed IRA requires due diligence and a good understanding of the investment landscape. It's not a path for everyone, but for those who dare to tread, it can offer remarkable financial rewards.
Cruising on Autopilot: Automating Your IRA Contributions
One of the keys to a successful IRA is regular and consistent contributions. It's like keeping a plant well-watered, ensuring it has the nutrients it needs to grow. But life can get busy, and you may forget or skip your contributions.
That's where automation comes in, allowing you to set up automatic contributions from your bank account to your IRA. It's like putting your savings on autopilot, ensuring a steady flow of funds into your IRA. Plus, it's one less thing to worry about, freeing up your time and mind for other important matters.
SoFi experts explain IRA accounts, "Yes, you can open multiple IRA accounts. Please note the IRS contribution limits still apply across all accounts and are not limits per account."
Opening an IRA account is akin to unlocking a door to a room full of financial opportunities. It's a powerful tool for building a secure retirement nest egg, providing you with tax benefits, investment options, and the freedom to take control of your financial future. But remember, like any journey, it requires planning, understanding, and regular contributions to reach the destination.