Italian ceramic brand Ceramiche Refin has been present on the international market since 1962. Today, the company offers a broad range of porcelain tiles solutions, both for project-planning and residential destinations. It exports Made in Italy design and its attention to detail, elegance, respect for the environment and innovation all over the world.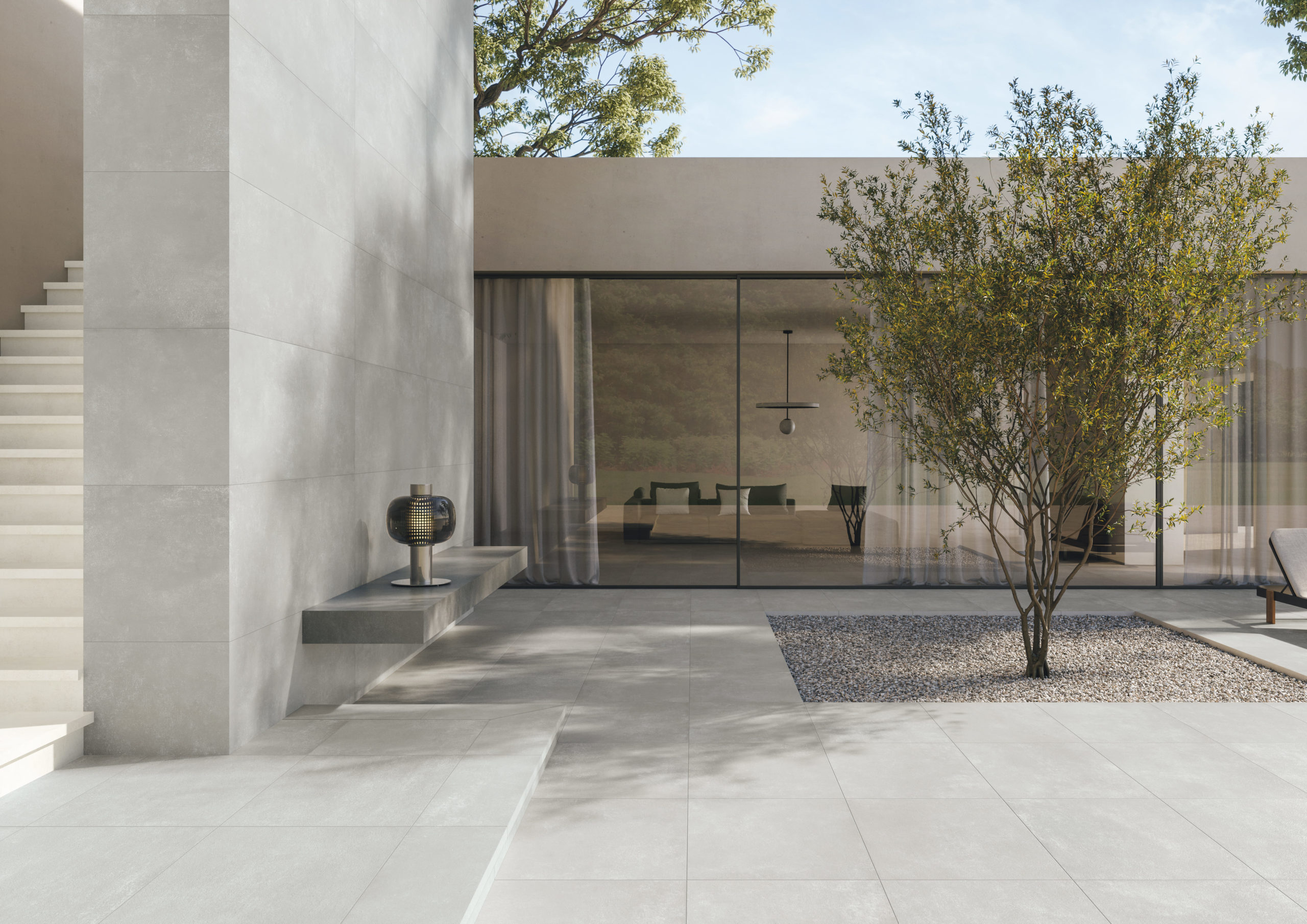 Porcelain stoneware by CeramicheRefin take inspiration from various natural materials, such as marble, wood, slate, and terracotta. The company produces more than 8 million m² of porcelain tiles every year, supported by avant-garde machinery for the creation of surface graphics and post-manufacturing processes.
The collection called Orobica interprets the famous stone quarried in the Grè locality on the slopes of Monte Clemo, on the north-western shore of Lake Iseo. The material is characterized by the presence of irregularly distributed stones of different sizes. The peculiar wavy effect is emphasized through a decisive alternation of elements. In addition, there are pebbles of warmer shades, which contribute to an even more varied and dynamic surface.
Feel conveys a new perception of the material, when touched. In fact, the company has gone beyond the traditional concept of concrete, proposing an original and unique interpretation. The collection is strongly contemporary, thanks to the research and development path applied to the surface. It is available in three finishes: Natural, Strong, and Shiny.
Sublime is a tribute to Burgundy, one of the most fascinating areas of southern France. The collection recallsa very rare type of local stone of limestone origin that cannot be found today. An attempt to recreate the aesthetics of those places where life is slower and an intimate relationship with a lush nature persists. The result is a surface characterized by haloes and small details, while the background is furrowed by delicately contrasting veins.
The Italian company offers Large Format Porcelain Tiles with versatile formats. They represent the ideal product to be used on walls in both private and public projects. Thanks to these new slabs, porcelain stoneware is enhanced in its main structural characteristics and the application potential of Refin's offer rises exponentially, supporting the creativity of architects and designers.
The catalogue also includes bathroom tiles. Bathroom, in fact, is no longer seen as a domestic service room to be hidden away, rather it has become one of the most important areas of the house. Refin proposes a wide selection of stone, wood, metal, and other look porcelain tiles, offering many graphic effects and textures. Furthermore, ceramic does not absorb humidity or unpleasant odours, it is entirely waterproof, hygienic, and extremely easy to clean.