Once upon upon a time Willow Smith was whipping her hair back and forth. 
But after the wind stopped blowing in her hair, she suddenly fell away from the spotlight.
The now 16-year-old has opened up about her journey and how she felt "lost and insecure".
The daughter of Will Smith and Jada Pinkett Smith – was riding on a wave of success in 2013 after her hit record "Whip My Hair." The single sold 1,216,000 digital copies in the US alone. 
She was asked to star in the big-budget remake of Annie but dropped out of the film. The role eventually went to Oscar-nominated actress Quvenzhané Wallis,
Willow has now revealed the reason why she gave up the role of a lifetime. Despite being just 12 she says she was keen to "figure out" her place in the world.
Talking about insecurities, she told Teen Vogue:  "After 'Whip My Hair' and all the publicity, after going on tour in the UK, after saying no to the Annie film, all of this crap was going on in my life, and I had to sit down and say, 'Who are you?'"
"During that time of figuring it out, I was lost and super insecure."
"But then I stopped trying to find myself in these other inanimate objects, people, and ideas.
"I realized it isn't about finding yourself – it's about creating yourself."
Willow has become known for her outlandish fashion sense and says her "crazy" clothes and make-up are ways of expressing how she feels.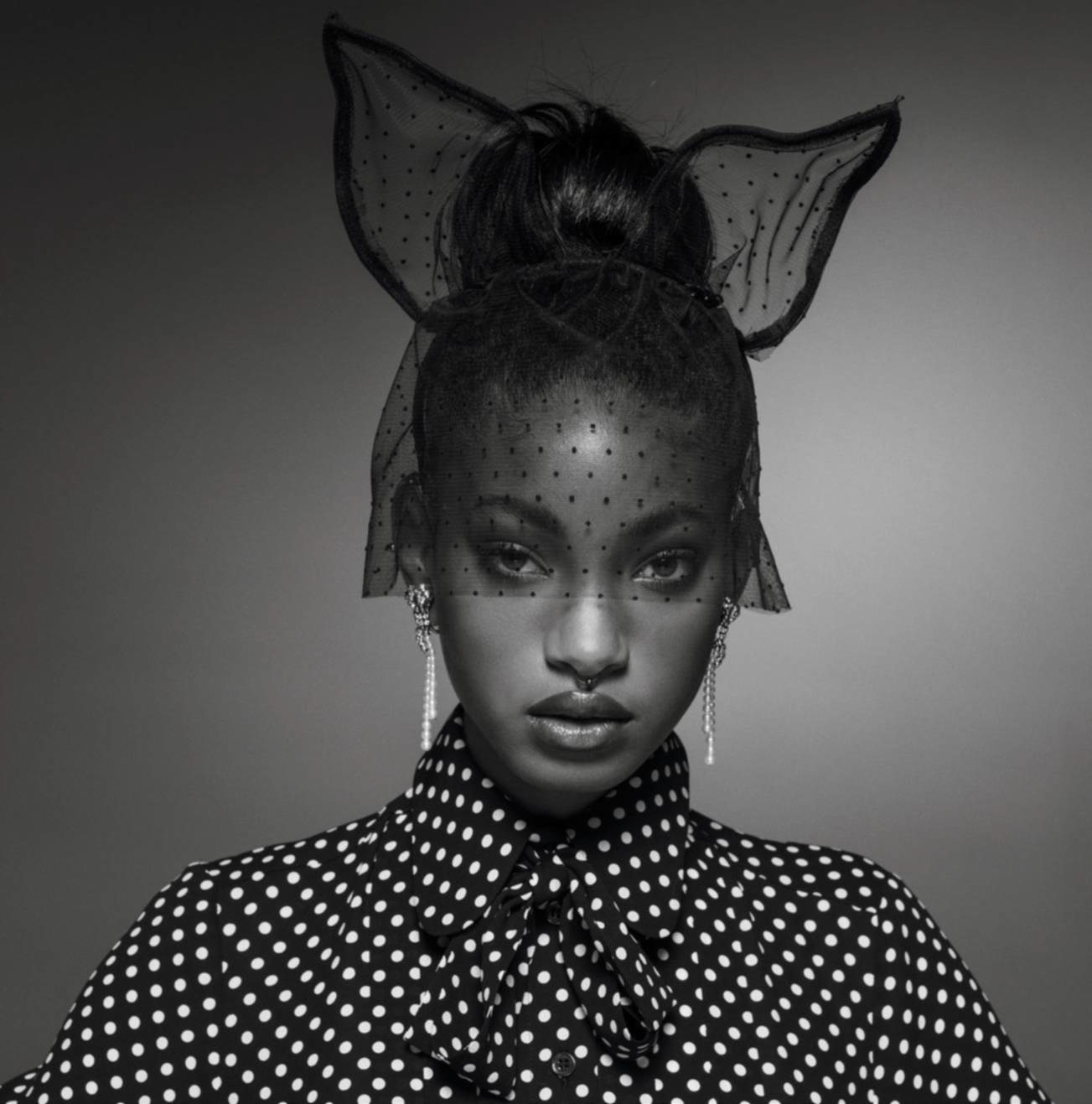 She said: "I have some cool shoes on and I wear crazy eyeliner, but it's really all about emulating the colors you feel inside.
"A lot of clothes are cute, but after you buy the Yeezy shoes, after you get your hair done with a weave, you're still the same person."
"I feel like more and more kids are starting to realize this."
Bur Smith who is outspoken about on social issues, in particular, the oppression of women, has acquired the film rights to the very popular Alwyn Hamilton young-adult trilogy Rebel of The Sands.
Along with her company MSFTS Productions, they plan to bring the magical feminist tale of adventure and romance to the big screen. This will be Smith's first leading role in a movie.
She would star as Amani, a 17-year-old girl who flees her hometown of Dustwalk and embarks on a precarious expedition through the desert nation of Miraj.
So it seems the Hollywood starlet is ready to set the world on fire once again.