Are you feeling the winter blues?  A winter vacation in Pigeon Forge is just the thing to cure them!  Winter is a fantastic time to experience all of the indoor activities in Pigeon Forge waiting for you.  With so many things to do indoors, you and your family will want to return every winter!  
Indoor Water Parks 
Looking for things to do with kids in Pigeon Forge during the winter months?  Spending the weekend at one of the indoor water parks will definitely keep them busy!  Wilderness at the Smokies and Wild Bear Falls are two popular attractions.
Wilderness at the Smokies
Located in Pigeon Forge, WIlderness at the Smokies is a luxury resort that boasts a 66,000 square-foot indoor Wild Water Dome, making it possible to enjoy swimming and splashing no matter how cold or rainy it is outside.  The Wild Water Dome features a see-through roof that allows natural light and allows guests to sunbathe all year long.
Washout Mountain is a kid-friendly, multi-level splash pad where kids can be kids!  Splash in the water, spray others with a water cannon or slide down into the shallow pool.  But watch out!  A giant tipping bucket will soak you when the warning bell rings!  
Kids of all ages can spend the day riding the waves in the Great Wave Wavepool, a 10,000 square-foot ocean simulator.  Splash your feet in the lapping waves, or take it to the extreme and body surf in the simulated waves. 
For those feeling more adventurous, take a ride on one of the indoor tube slides.  The Storm Chaser Thrill Ride sends your raft down a 55-foot slide before dropping–zero-gravity!–into a giant funnel to spin around before splashing into the pool below!  The Runaway Canyon tube slide takes you on a ride through water curtains, twists and turns, and a drop of almost 60 feet before landing in the splashing pool.  
For the ultimate thrill, take a ride on the Smokies Surf Rider, a surfing simulator that features five-foot waves!  
After an exciting day of swimming and tubing, relax in the Magnolia Grove Hot Spa.  This 1,000 square-foot hot tub allows you to sit inside and watch the action in the Wild Water Dome, or swim through to the open-air hot tub, which keeps you warm and toasty, even in the snow!
Wilderness at the Smokies is a stay-and-play attraction.  Admission to the Wild Water Dome is included with your stay.  There are other things to do indoors at the resort as well, including a ropes course, putt-putt, arcade, and laser tag.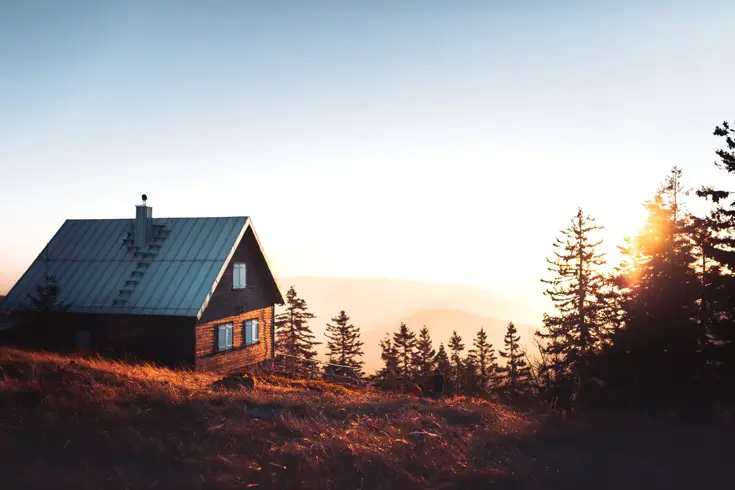 Wild Bear Falls
Wild Bear Falls, located inside the Westgate Smoky Mountain Resort in Gatlinburg, offers a one-of-a-kind indoor water park experience.  Guests will love the mountain-themed attractions in this 60,000 square-foot indoor water park. 
The young ones in your family will have fun exploring the zero-depth Little Pigeon River Splash Pad.  Older toddlers and kids will be amazed at the Ramsey Cascades– an interactive treehouse that allows them to splash, spray and slide, all while dodging a 300-gallon water bucket that periodically dumps out over the play area.  
Adventure-seekers will have a blast on Clingman's Dome, a 350-foot tube slide named after the highest point in the Smokies.  Get your adrenaline pumping on the Laurel Falls slide, which boasts a 300-foot enclosed slide into the wading pool below.
Swim laps or shoot some hoops in the Swimming Hole, or relax in the indoor/outdoor sauna called Moonshine Hollow.  
Take a ride in the Cades Cove Lazy River, named after the local favorite spot in the Great Smoky Mountains National Park.  This 900-foot lazy River will allow you to unwind after a long day of swimming, or offer you a peaceful oasis while the kids play.  Finish up the day with a warm dip in Grotto Falls, the 42-inch deep hot tub.  
Wild Bear Falls is open to the public.  Staying at the Westgate Smoky Mountain Resort is not required.  Guests of the resort may receive a discounted admission price, but admission is not included in the cost of your room. 
Pigeon Forge Snow
Wishing for a snowy day on your Pigeon Forge vacation?  Look no further than Pigeon Forge Snow, America's first indoor snow park!  Ride a snow tube year-round on the indoor hillside.  Fresh snow is made every day, and you can build a snowman comfortably in the 60-70 degree climate.  Enjoy guaranteed fun for all ages!
Dolly Parton's Stampede
Dolly Parton's Stampede is a one-of-a-kind dinner and show combination.  Guests will feast on a four-course meal while watching a theatrical and musical performance.  Featuring a friendly North vs. South competition, the show includes horseback riding and stunts, and special effects.  Come early to get an up-close look at the horses on the Horse Walk.  
Museums and Attractions
Pigeon Forge and Gatlinburg are home to many museums and attractions, which are a great way to spend time indoors on your winter vacation.  Check out the Titanic museum, where you can see photographs, artifacts, and recreated parts of the ill-fated ship.  Ripley's Aquarium allows you to get up close and personal with sea creatures and penguins.  Wonderworks Museum is always a kid-favorite with interactive exhibits, laser tag, and arcade.  These attractions are just a few of the many things to do indoors in Pigeon Forge.
Cabin Rentals
Winter is a fantastic time to rent a cabin in the Smokies.  Spend the evening relaxing by the fire or taking a dip in an outdoor hot tub.  Some cabin rentals offer game rooms, equipped with pool tables, air hockey, ping pong tables, and/or foosball.  Or try a cabin with a theater setup to spend your winter vacation in the coziness of your own rustic-style mountain getaway.  
Other Indoor Activities in Pigeon Forge
Pigeon Forge is home to numerous indoor activities for you and your family to enjoy.  Try a round of indoor putt-putt at Crave Golf Club.  Everyone is sure to love the candy and confection-themed putt-putt course, as well as the escape room, mini-bowling alley, ice cream parlor, and candy store.  Check out the indoor trampoline parks and axe-throwing attractions. Pose for an old-fashioned style photo, which features time-period costumes and props.
Winter is an amazing time to experience all that Pigeon Forge has to offer!  Bring the family and make some lasting memories in one–or all–of these indoor attractions!