When Therese Hansson was just 14-years-old old she noticed her hair was thinning.
The frightened teen was scared she might cancer – not realizing that cancer patients hair loss is due to chemotherapy.
The young girl from Malmö, Sweden, was soon diagnosed with alopecia. 
At first Therese struggled to come to terms with her condition – which occurs when your immune system mistakenly attacks hair follicles.
But the 26-year-old has now embraced her baldness and is now working as a model.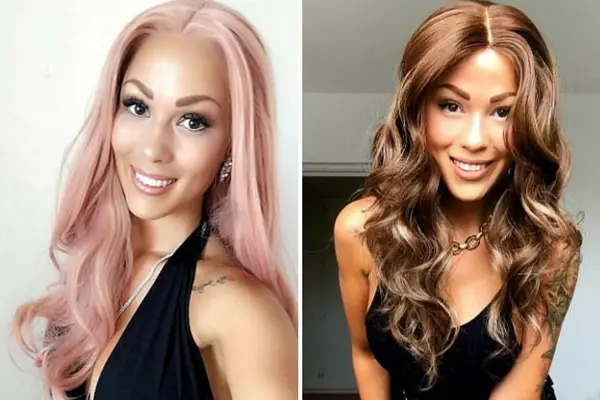 For years Therese hid her bald head and only her family and close friends knew of her condition.
But now Therese is confident enough to go out in public with or wearing wigs.
She now admits that she wishes she had accepted her condition a lot earlier.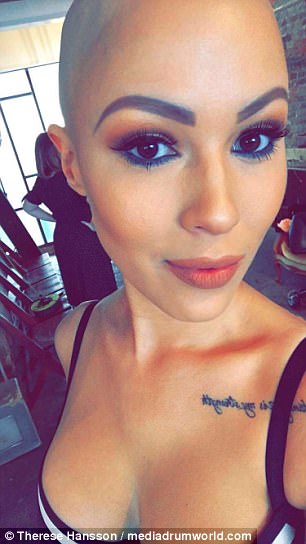 'I first noticed it when I was standing in the mirror trying to put up my hair in a ponytail and saw a small patch with no hair close to my forehead,' Therese explained.
'I was young at the time so I was mostly worried that it was cancer since that's normally the first thing you think of when you see hair loss, but little did I know that this hair loss only happens after chemotherapy.'
'Only my family knew about it at first and after about a year I started to tell my closest friends.'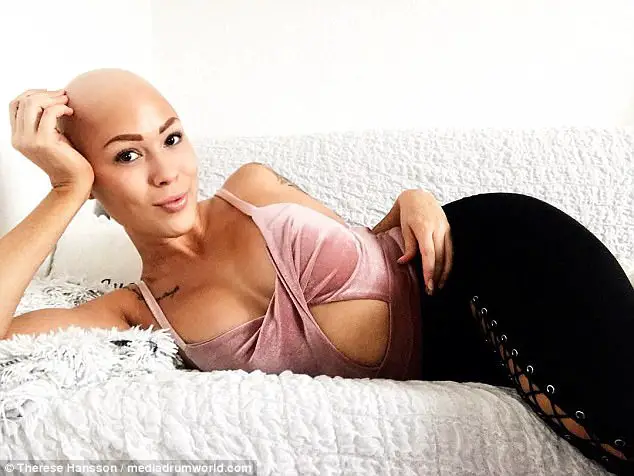 'It was a big secret to me and I was very sensitive if anyone noticed or asked me something about my hair. I was good at hiding it.
'Now I feel like I can be myself and that I don't need to hide it anymore. Going out in public with my alopecia is something that I regret not doing earlier but I guess I just wasn't ready before.'
. 
Thanks to her bald head, Therese has been signed by modelling agency, GC Management and is now doing what she loves.
So what's her advice to others who also have alopecia?
'I would tell them what I wish I could tell myself back when I was hiding and insecure about how people would react, don't hide,' she said.
'It will only make you feel worse. A big stone of relief will leave your body if you can just be yourself.'
'Anyone that won't accept it is not someone you need in your life anyway.'