Oh, how I miss the Obamas.
Former President Obama and first lady Michelle Obama attended the official unveiling of their portraits at the Smithsonian National Portrait Gallery.
'That's pretty sharp,' the much missed president said.
The father of two helped artist Kehinde Wiley pull off the cloth off his portrait.
It showed the Democrat in a tie-less suit, seated and surrounded by a floral motif.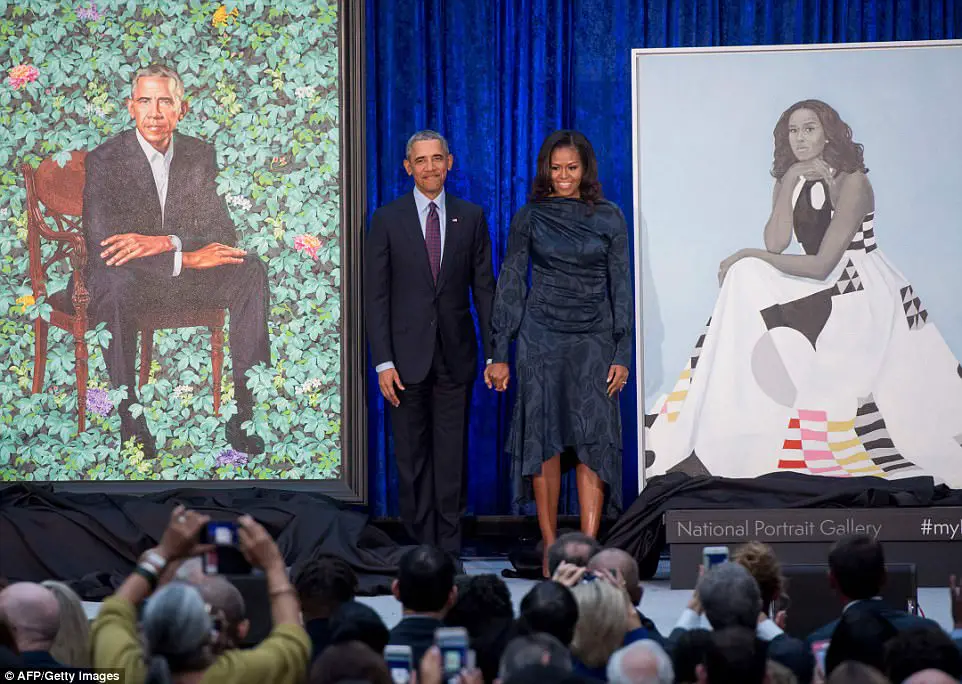 Michelle Obama's portrait has been created by Amy Sherald.
Her portrait was unveiled first, with Obama quickly applauding the artist for capturing the 'hotness of the woman that I love.'
The Obamas noted how neither had sat for a portrait before.
'I am a little overwhelmed to say the least,' the former first lady confessed upon seeing the work.
In the portrait Michelle is seen wearing a patterned Milly dress, specifically designed for the sitting.
Online the portraits were greeted with mixed reaction.
Some compared the president's portrait to Beyonce's pregnancy picture.
The singer similarly posed in front of a floral backdrop to announce she was expecting twins.
While many commented that Michelle Obama's portrait looked nothing like her.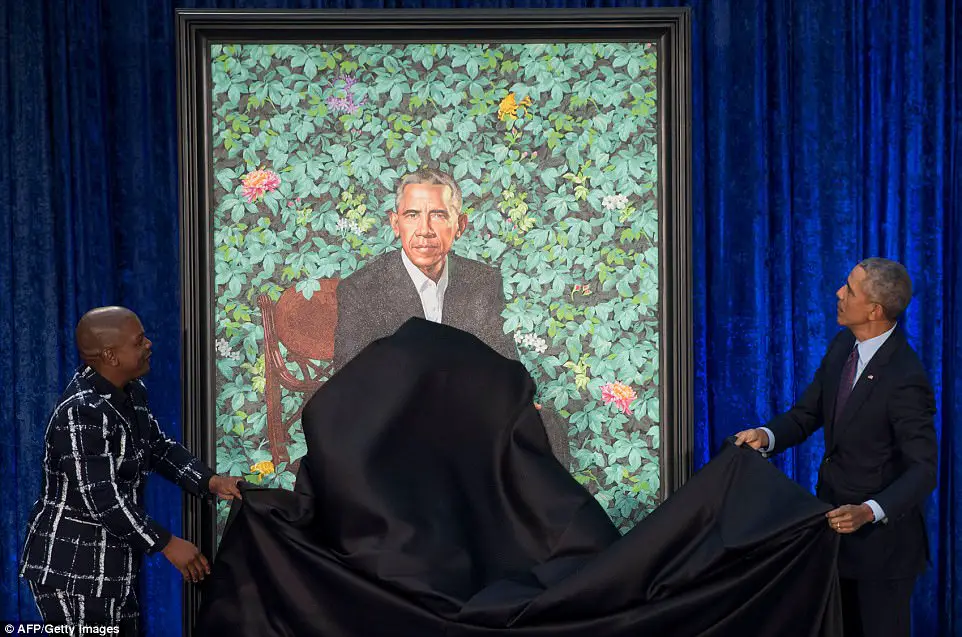 Obama told the audience, 'We miss you guys', as the crowd replied almost in unison that they missed the former First Family too.
Seated several rows away were actor Tom Hanks and Director Steven Spielberg.
CBS' Gayle King was also in attendance.
'Special shout-out to my man Joe Biden,' the ex-president.
Biden's wife Jill, Michelle Obama noted, he wasn't there yet because she got stuck in traffic.
'And even more special shout-out to my mother-in-law,' Obama also said to Michelle's mother, Marian Robinson, who he applauded for providing his wife with her 'hotness genes.'