Instagram's growth today is more important than ever, as the platform has grown beyond being just a social media management app. Rather, it has become a marketing platform with over two billion active users that benefits individuals, brands, and businesses. 
There are several benefits of Instagram growth, and this includes increased visibility and brand awareness, improved engagement, increased website traffic, and opportunities for partnerships and collaborations.
To work out the perfect Instagram strategy, we have put together some of the best tips to grow your Instagram in 2023.
How to Grow Your Instagram Account?

Here are some simple steps to follow to help you grow your Instagram.
1) Enhance Your Profile
A well-optimized Instagram profile is essential for attracting new followers and making a good first impression. It also helps you build a strong Instagram presence, as you stand out from competitors.
Start by using a clear and eye-catching profile picture that represents your brand. Write a compelling bio with relevant keywords and a call-to-action (CTA) that encourages users to take action, such as clicking the link in your bio, following your account, or sending you a DM. Optimizing your profile helps you reach a wider audience on Instagram and grow your account.
2) Post-Worthy Content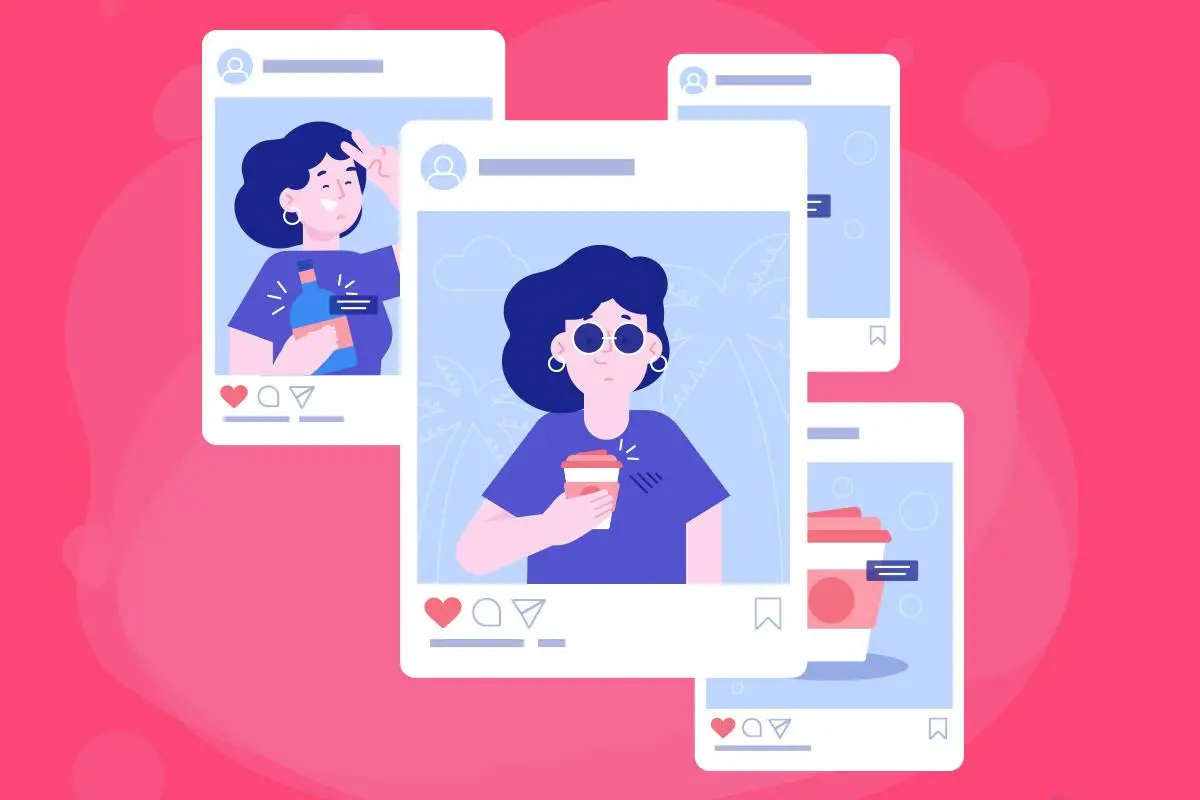 One of the key ways to grab the attention of your users on Instagram is by posting high-quality and visually appealing content. This not only makes you stand out but also helps you establish a strong brand identity and boost engagement rates, leading to more followers.
Identify your target audience by knowing their demographics, interests, preferences, and behaviors to make posts that resonate with them. Then, create high-quality images and videos with a consistent color palette, style, and tone to maintain your brand aesthetic. 
If you are consistent with these few tips, more Instagram users will be drawn to your content and encouraged to follow and engage with your posts.
3) Consistency Is Key
Staying consistent with your Instagram posts keeps you top-of-mind, builds trust, and also helps you maintain a strong online presence. This helps you grow your following over time, as your content will continue to reach a wider audience the more you post. 
To get started, determine what you want to achieve with your content by setting goals. Then, gradually work towards those goals by understanding your target audience and brainstorming content ideas.
Create a content calendar to help you plan your content properly and schedule your posts so you never run out of content. Also, determine the best time to post based on your audience and when they are most active. Instagram Insights is a useful tool for this.
4) Use Hashtags Effectively
While hashtags can help you categorize and organize your content, they are also a powerful tool to increase the visibility of your posts and connect with more users.
Research relevant hashtags within your niche and create a mix of both popular and specific hashtags. This helps you target both a wider audience and specific communities. You can also use a branded hashtag to further help you establish your brand authority. 
More importantly, while Instagram allows up to 30 hashtags in a post, it's best to use a few relevant ones that will yield results. Hashtags, if used effectively, can help you grow your Instagram.
5) Use Instagram Features
Various features on Instagram, such as Instagram Stories, Live, and Reels, can help grow your following.
To get the best results from these features, share behind-the-scenes content, promote user-generated content, and leverage influencers. Use interactive features on your stories, such as Polls, Stickers, and Sliders, to further interact with your audience. 
You can also host Q&A sessions on IG Live to keep your followers up-to-date on your brand and also get to know them better. Create Reels with trending music or sounds for a wider reach. 
6) Connect With Your Followers
To grow your following, build brand loyalty, and get more users to engage with your content, you need to connect with your followers. 
Constantly respond to messages and direct messages. Keep an eye on mentions of your brand or any of your products, so you can repost them. This makes your audience feel seen and willing to engage more with your content.
You can also encourage your followers to create and share user-generated content related to your brand or product. Then, repost it on your account to increase engagement and show that you appreciate and value your customers.
The better you connect with your audience, the more engagements you will get. 
7) Analyze Your Performance
Analyzing your Instagram performance and tracking your progress helps you understand what's working and what's not. This way, you make data-driven decisions to improve your strategy.
With Instagram analytics, you can understand your audience's demographics, behaviors, and preferences, which will help you create more tailored content. You can also measure your success and identify trends and opportunities in your industry or niche to help you improve.
When you constantly monitor your progress, you will be able to effectively compete with others in your industry and stay ahead of the curve. This will be evident in your Instagram engagement and growth over time.
8) Partner With Other Influencers
One of the ways to boost your Instagram is by collaborating with other influencers on the platform. This is an effective way to reach new audiences, increase your brand awareness, and build credibility while growing your following. 
Research relevant influencers in your niche and try to create a mutually beneficial partnership. This helps both parties tap into their pool of followers and benefit from the collaboration. You can cross-promote each other's content to achieve this. 
However, you must be sure of who you are collaborating with. Make sure your brand values align, and you have a similar target audience, so it would be easy to connect with their fanbase. 
9) Run Instagram Contests
Running Instagram contests can be a great way to get more engagement, attract new followers, and grow your audience on the platform. It can also help you get more user-generated content, which can increase your brand awareness and credibility.
To achieve a successful Instagram contest, define your goals and determine what you intend to achieve with the contest. Then, choose a prize that your audience would find enticing enough to motivate them.
Determine your contest rules, which could include following your account and tagging others to engage with the content. Keep it fun, engaging, and relevant to your target audience, and you will see results with time.
10) Buy Instagram Followers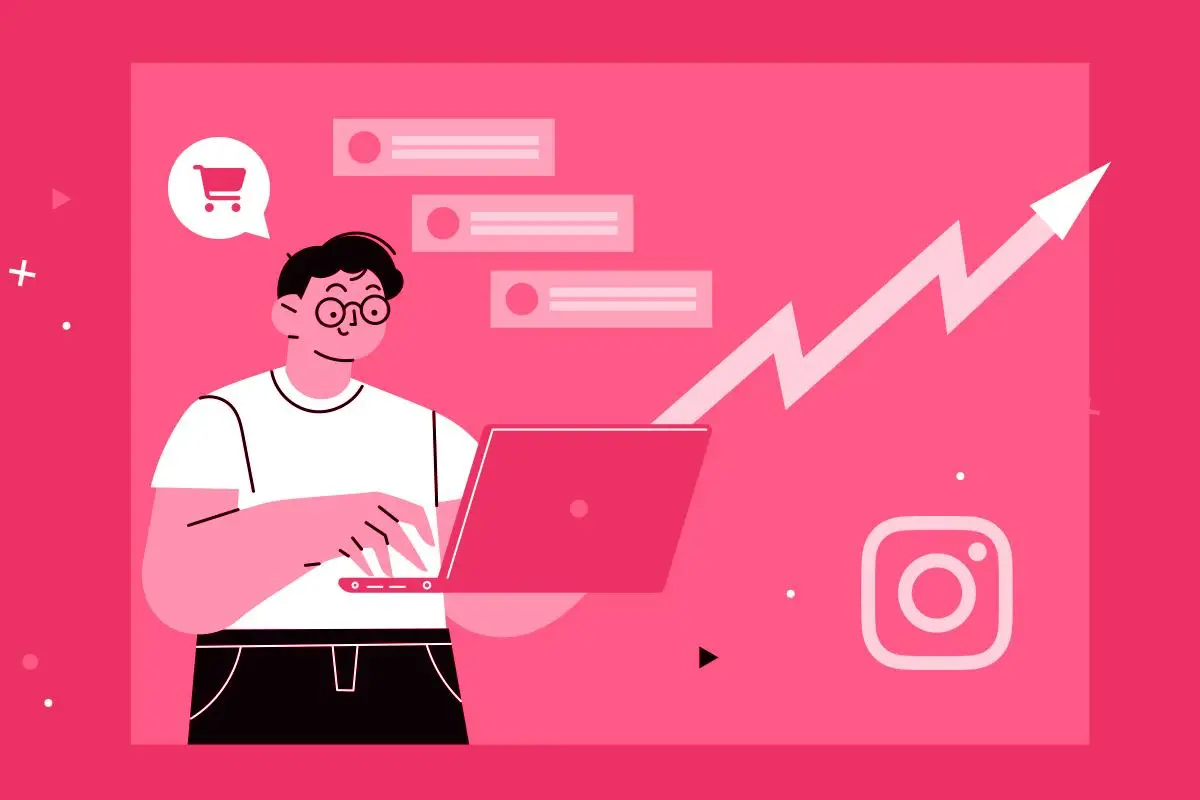 As great as organic Instagram growth is, there is only so much you can do to get your desired number of followers within a specific period. This is why one of the easiest ways to gain more followers is to buy them.
This helps you reach a wide range of audiences and improve your engagement rates. Subsequently, your social proof increases and the Instagram algorithm suggests your content to more people, which will bring you more organic followers.
The easiest, simplest, and fastest way to do this is to purchase real Followers on Instagram from Media Mister. Media Mister is an authentic social media service provider that promises access to active accounts with real people engaging your content.
With this, you have access to targeted services and a wide range of package options to choose from. There's also a promise of a high retention rate and a 30-day money-back guarantee if you are not satisfied with the result.
Conclusion
Growing your Instagram account in 2023 requires certain strategies, some of which have been explained in this article. By consistently implementing these tips, you can improve your visibility, increase engagement, and achieve your Instagram goals. However, you must remember that Instagram growth is a gradual process.