A good TV dad is always there with a hug a scolding or a impromptu dance off.
Whether you like your sitcom fathers to be sensitive, funny or clueless – there seems to be a TV dad out there for everyone.
With that in mind, here's a look at 15 of the greatest TV fathers of all time.
#1. Michael Kyle (Damon Wayans) from My Wife And Kids
Michael Kyle (played by Damon Wayans) is the loving husband of three precocious child.
He rules his household with a unique and distinct parenting style. There was the episode where he made his kids eat nothing but lemon meringue pie when they refuse to tell him who ate his 'half-time pie.'
Not forgetting the episode where Junior fakes an A in algebra. Michael promptly fakes a huge celebration – inviting the algebra teacher who actually gave him an F!
But taking his tricks aside, Michael loved the hell out of his kids. And there was always a huge learning lesson to everything he did.
#2. Mitch Leery (John Wesley Shipp) from Dawson's Creek
Mitch Leery was pretty much the ultimate TV dad. He was always there for his aspiring filmmaker son, Dawson.
He supported his dreams, gave amazing advice and was pretty easy on the eye.
Times got rough when his loving wife cheated on him. However the bond between father and son never faltered. Eventually he reconciled with his wife Gail and had a second baby, Lily.
Sadly, Mitch met his demise in Season 5 of the hit show.
#3. Bernie 'Mac' McCullough (The Bernie Mac Show)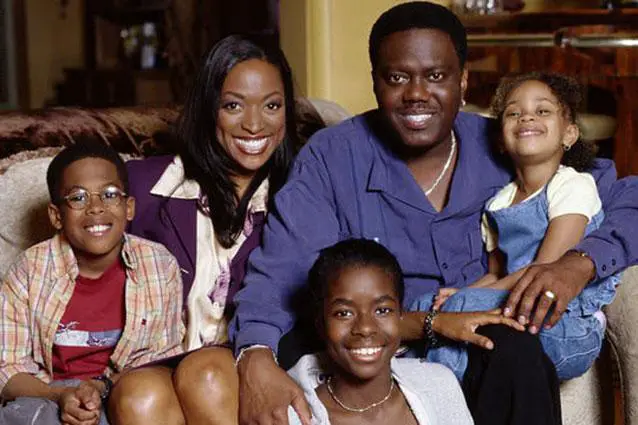 Bernie Mac and his wife take in his sister's three children after she enters rehab.
When the children acted up, he jokingly told them he would "bust their heads 'til the white meat shows."
But there were moments where Mac showed deep parental affection towards his nieces and nephew.
The series was loosely based on Mac's stand-up comedy acts.
#4. Ray Campbell (Tim Reid) from Sister Sister
The show Sister, Sister centered on the premise of two identical sisters separated by birth.
Tia Landry was adopted by a single mother while her sister Tamera Campbell was adopted by a couple, although the mother died a short time later.
The two accidentally found each other fourteen years later at a shopping mall.
Ray, Tamera's adoptive father ran his own limousine service. He invited Tia along with Tia's mother Lisa to move into his home.
Ray and Lisa were total opposites. Ray was mild mannered and loved classical music, while Lisa was loud and 'down with the kids.'
Ray was good at giving advice and providing strict guidelines for his unconventional family.
#5. Sandy Cohen (Peter Gallagher) from The O.C
Sandy starts the series as a public defender. It leads to him meeting troubled teen, Ryan Atwood.
After his mom abandoned him he eventually adopts Ryan.
He and his wife Kirsten have one child child, Seth. He is smart but is somewhat of a social misfit.
Throughout the series, Sandy serves as a moral center, often guiding and supporting his son and Ryan through their problems.
#6. George Jefferson (Sherman Hemsley) from All In The Family/The Jefferson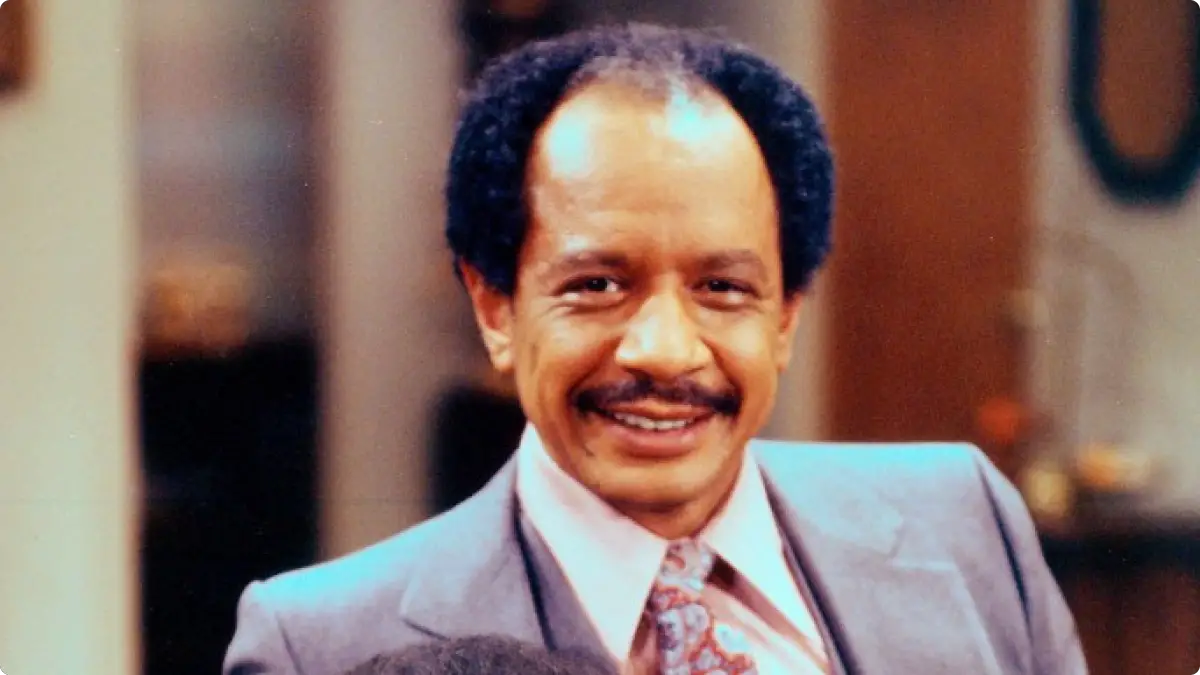 George Jefferson was the loud-mouthed, opinionated and bigoted owner of a dry-cleaning business – Jefferson Cleaners.
He grew the business into a successful small chain; which led to him moving his family to a "deluxe apartment in the sky" in Manhattan.
He was funny as well as worldly and always put his family first.
#7. Jason Seaver (Alan Thicke) from Growing Pains
Jason Seaver is a psychiatrist who decides to move his practice into his house, and be a stay-at-home dad.
Jason is a sweet, loving and supportive husband to both his wife and children, as well as being someone that they can come to with all of their problems.
#8. Dan Conner (John Goodman) from Roseanne
Dan is a loving, easygoing, funny, family man who works as a drywall contractor.
He is the typical working-class father who always provides comic relief, but also is a good example for his children.
#9. Uncle Phil (James Avery) from The Fresh Prince Of Bel Air
Philip is a strict and lawyer turned judge who is the father of four children.
He is wealthy and lives with his wife and kids in a mansion in Bel Air.
However he goes out of his way to make sure all of his children, including his nephew Will, make something of themselves.
He also fights fiercely to protect his family: When Will and Carlton are arrested for "stealing a car"  he threatens to tie the police station up in "so much litigation that [their] grandchildren are going to need lawyers".
#10. Danny Tanner (Bob Saget) from Full House
Danny Tanner was a widowed father of three girls.
He was obsessed with cleaning and had  pretty cheesy heart-to-hearts with his kids.
He wasn't the coolest dad, but was very protective over his kids
#11. Tim "The Tool Man" Taylor (Tim Allen) from Home Improvement
Tim  who loves power tools, cars, and sports.
He is a former salesman for the fictional Binford Tool company.
Although cocky, overambitious and accident-prone he is a loving father to his sons.
#12. Fred Sanford (Redd Foxx) from Sanford and Son 
Fred Sanford runs a junkyard with his son Lamont on a run-down side of town.
Lamont just wants his privacy and everything his way, and Fred just wants his colored TV.
The two have crazy moments throughout, from a fake robbery to a discovering a suitcase full of money.
#13. Reginald Forman (Kurtwood Smith) from That '70s Show 
Red is a veteran with a dry sense of humor who served in WWII as a US Navy sailor.
He is a tough, no-nonsense father and tends to favor his daughter Laurie whom he does not realize is promiscuous.
He experiences great difficulty in saying "I love you", "Thank you", and "I'm sorry" to Eric.
Despite this he and his wife Kitty are always there for Eric and Laurie.
#14. Homer Simpson (Dan Castellaneta) from The Simpsons
Homer wasn't a great dad in the conventional sense.
He had great affection for choking his son Bart on the regular basis. He sometimes also struggled to bond with his brainiac daughter Lisa.
But Homer had some pretty great dad moments and always pulled through for his family in the end.
#15. Cliff Huxtable (Bill Cosby) The Cosby Show
If take aside all the multiple sexual assault allegations levelled against Bill Cosby for one sec – Cliff Huxtable was the ultimate TV Dad.
The show's portrayal of a successful, stable black family was praised by some for breaking racial stereotypes.
Cliff was a doctor while his wife Clair is a lawyer.
Cliff is very eccentric and silly to most people around him. But he was extremely kind-hearted and an extremely dedicated father.