When it comes to supermodels it doesn't get much bigger than Naomi Campbell and to this day she is still one of the world's biggest stars.
After being scouted at the age of 15, she established herself as one of the most in demand models of the late 1980s and the 1990s.
Just few years later when Naomi was 19 she became the first black women to be on the cover of Vogue in 1989. 
Here we celebrate Naomi's biggest achievements…
#1. Humble Beginnings
Naomi grew up in Streatham, South London with her mom Valerie. From an early age Naomi was destined for stardom.
She attended drama school and at the age of seven appeared in the music video for Bob Marley's "Is This Love".
At the age of 12 she tap-danced in the music video for Culture Club's "I'll Tumble 4 Ya."
#2. Naomi The Supermodel
At the tender age of fifteen, Naomi was scouted by an agent from top modeling agency Elite Model Management.
Naomi was innocently walking through London's Covent Garden when she was discovered.
Despite her early success this was the moment she started her journey to becoming an icon.
#3. "The Big Six"
During the Nineties, Naomi became part of the 'Big Six' – the most successful and most sought out models in the world.
These models were Christy Turlington, Cindy Crawford, Linda Evangelista, Claudia Schiffer and Kate Moss.
#4. The Time Naomi Fell Flat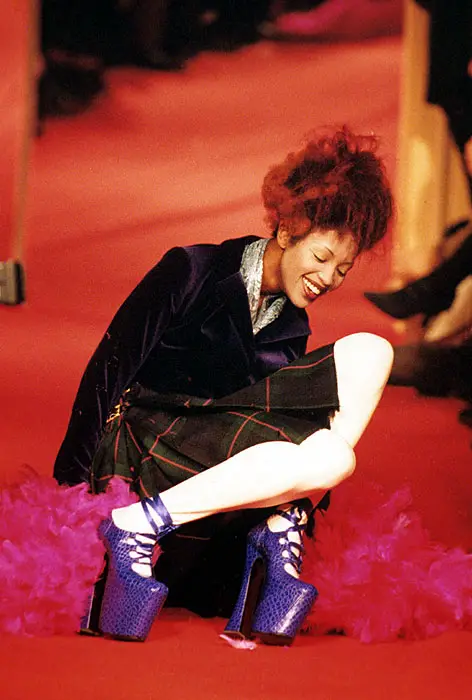 One of the most iconic moments in Naomi Campbell's career came at the Vivienne Westwood 1993 Paris Fashion show.
Naomi had to wear 10 inch heels and experienced every catwalk model's worst nightmare by falling flat on her bum.
However, the star proved that she had a great sense of humor by laughing while she picked herself back up and by doing so endeared herself to many.
#5. Naomi Goes Naked
Naomi was one of the first models to strip off for PETA's on going campaign to encourage people to ditch animal fur clothing.
#6. Naomi The Author
Before it became trendy for every celebrity to write a book, Naomi was on of the first to release a novel.
The book was about a fictional girl named Swan who was an aspiring model.
However in interviews she allegedly admitted that she didn't actually write the book herself.
#7. Naomi Is Ab-Fab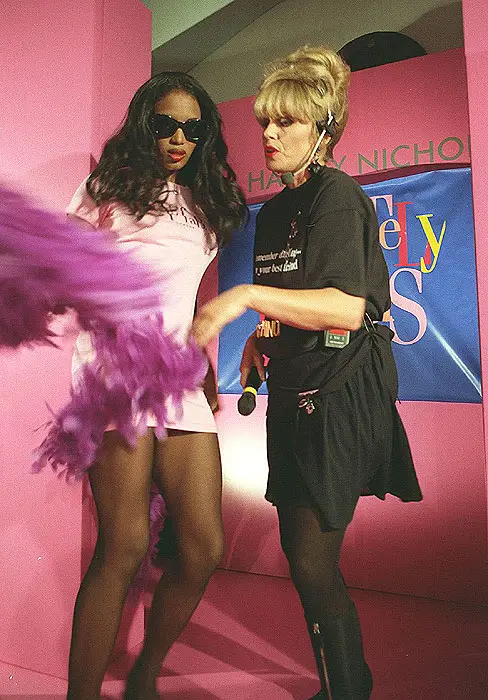 With her star power rising, Naomi was invited to film a cameo role in hit British comedy Absolutely Fabulous.
#8. Naomi Is MJ's Muse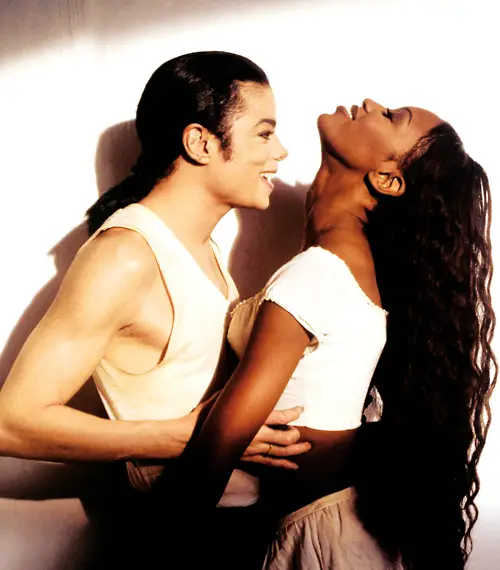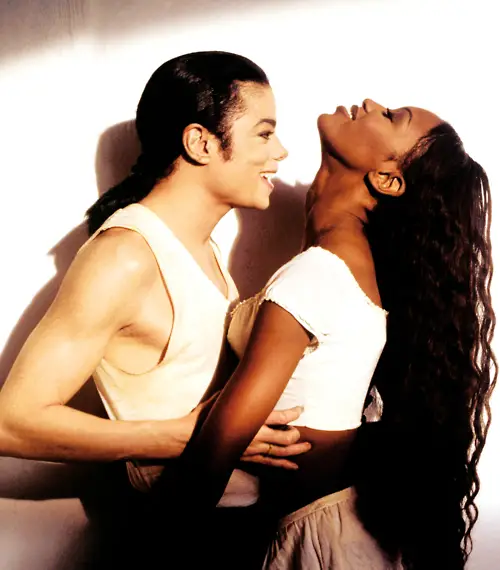 Naomi became a feature in many music videos after MTV launched in 1981.
She featured in Michael Jackson's In the Closet and George Michael's Freedom! '90, where she is seen mouthing the words to his song.
#9. Naomi The Philanthropist
After Hurricane Katrina, Naomi organized the first 'Fashion for Relief' benefit show for the victims of the disaster.
The event is now in its twelfth year and attracts many high profile celebrities such as pop superstar Beyonce.
#11. Naomi Is A Victoria Secret Model
Walking the runway for Victoria's Secret is the sign that a model has truly made it.
Naomi has made several appearances on the catwalk for the luxury lingerie brand.
#12. Naomi The Fighter
After several headlines over her fiery temper, Naomi played up to her image for a shoot for Canadian clothing line DSquared.
She is pictured in a fighting stance with fellow supermodel Linda Evangelista.
#13. Naomi And Kate Are BFF's
Having been thrust in the limelight together and becoming part of the 'Big Six' supermodels in the world – Naomi and Kate Moss became the best of friends.
Naomi said recently: "I'm so lucky to have friends like Kate who are there for me whatever. Even if we're not on the same continent we support each other. That's what best friends do"
#14. Naomi Makes Her Indian Debut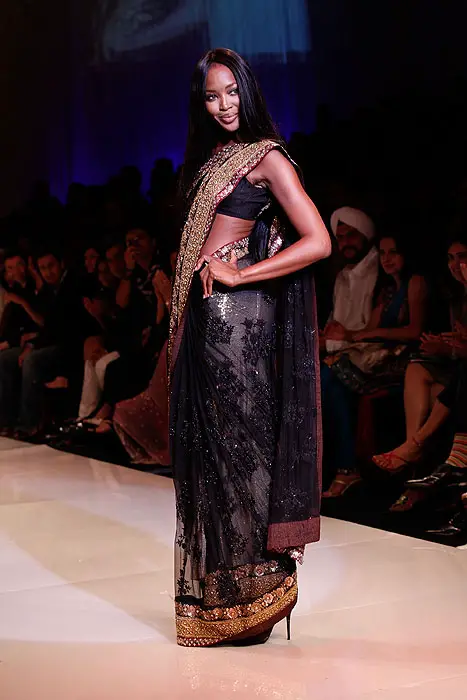 Naomi made her Indian Fashion Week debut in 2009 in a beautiful gold-edged sari.
Naomi was at the event 'Mai Mumbai' to raise funds for victims of the terrorist attacks in Mumbai.
#15. Naomi's Still Got It
Just before her 40th birthday Naomi stripped off for a raunchy ad for Dolce & Gabbana.
But the iconic model says that as she gets older, she's more concerned with what's on the inside.
"The aging process to me, I don't care about the skin, what it looks like. For me, now, what's important is the inside," she says.
"And to come to that peace where it's okay, I may look good. But I need to look the same way on the inside. That's what I'm trying to achieve"
What's your favorite Naomi Campbell moment?