Are you someone who loves a good shindig? Hosting a party can be fun, but it also takes a bit of work. You can't just invite people over and expect them to have a great time—you'll have to commit to putting in the work if you want to become a proper party thrower.
Whether you're having a surprise party, a Super Bowl Bash, or you're just looking to have some fun, read on for three tips that will help you be the ultimate party host.
#1 Provide the Snacks and Drinks
Everyone's been to a BYOB party before. Sometimes you have an alright time, but for the most part you often leave thinking: I could've done that at home.
That's the downfall of BYOB and BYOS (bring your own snacks), right? Why would anyone leave their house without a little incentive?
Give your guests a reason to come over. Whether it's your dip recipe served in rustic bowls, or a few cases of ice cold beverages, providing the food and drink is going to take you from party host to party royalty.
#2 Invite the Right Amount of People
The worst thing a party host can do is invite too many (or too few) guests to their bash.
If you're throwing a party in your studio apartment, it's probably best not to overdo it. You don't want people feeling hot and cramped while they're trying to enjoy themselves. Keep the guest list for this situation hovering around 10-15 people.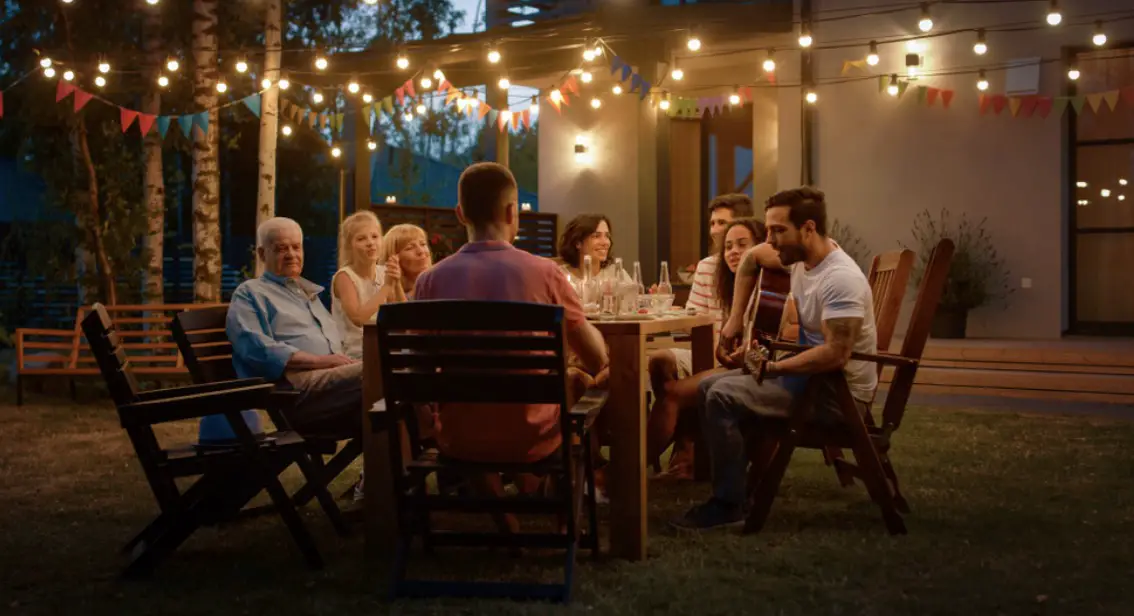 Larger venues are going to require a more extensive array of party-goers. Don't rent out an entire dance hall just to invite your five closest friends. The echo of your voices bouncing around the empty room will be enough to make the party feel awkward and boring.
For big spaces, try to invite as many people as possible. Consider telling guests they can bring plus-ones. This will show you're a cool host who wants people to have a good time!
#3 Provide a Shared Activity
This step is particularly important for the beginning stages of any party. When only a few early bird guests have arrived, there may be some uncomfortable silence that you'll want to cut through as soon as possible.
Looking for ideas to liven up the party right away? Check these out:
Turn on a Sporting Event – Whether it's the World Series or just preseason, popping a little ESPN on the TV is going to give everyone something to focus on. Sports are a great way to bring people together, and depending on who's playing you may get some interesting rivalries among guests that are sure to start a conversation.
Play a Game – What's a good party without some games? Whether you want to throw it back to your college days with some beer pong, or keep it classy and play a little Texas Hold 'em, giving your guests the option to bond over a game is going to elevate the energy. If you're really committed to being the ultimate party host, consider purchasing a

game table and chairs

to have on hand at all times (because you never know when you'll want to throw another awesome party).
Host a Pool Party – What's better than taking a dip on a nice day? If you have a

pool or hot tub

, your guests are bound to have a good time. Nobody has ever been to a pool party and wondered what should we do now?
Have a Bonfire – If you live in a rural area, a great way to bring people together is by throwing a bonfire. Stay warm, have a couple drinks, and tell some great stories around the fire to give your party a fun, outdoorsy spin.
Make Your Parties Unforgettable
Don't let your guests leave disappointed. Bring the fun with these party hosting tips. From the game tables to the snacks, these tips and tricks are going to bring your party throwing to the next level. Remember to keep things exciting, turn up the music, and ensure everyone leaves saying the same thing: that was a blast, when's the next party?