Domestic violence is a pattern of behavior which involves violence or other abuse by one person against another in a domestic setting, such as in marriage or cohabitation.
It may also be termed intimate partner violence when committed by a spouse or partner in an intimate relationship with the other spouse or partner.
Thirty-four-year-old Charlotte Rooks who already had a son was a victim of domestic violence which was described by a presiding judge as 'the worst case he had ever seen'.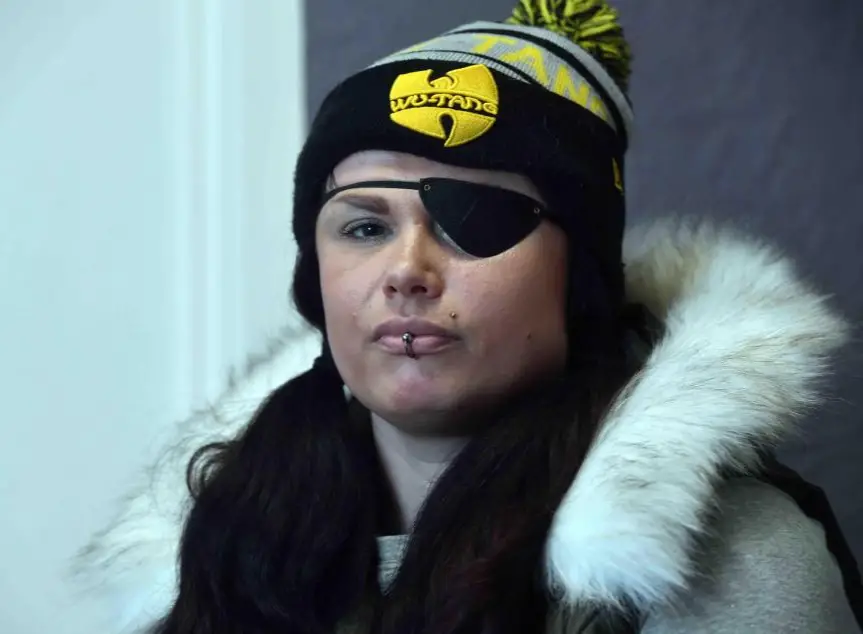 For a period of over six months, Charlotte Rooks was repeatedly tortured emotionally, physically and psychologically by her ex-boyfriend Craig Thomas.
The thirty-four-year-old single mother was told that her son would be injected with AIDS and beaten if she spoke to the authorities.
The single mother whose abusive ex-boyfriend beat her with hammers, made her sleep naked standing up, and forced her to eat pictures of her dead relatives, has opened up about her appalling abuse.
Charlotte Rooks has had to have extensive facial reconstructive surgery in the aftermath of the abuse she suffered from her partner.
Ms. Rooks,  who lives in Cardiff, now suffers from post-traumatic stress disorder, nerve damage, Bell's Palsy, hearing loss and speech slurs.
Speaking in public for the first since her escape from the hands of her abuser, the mother described the night he lied to police to cover up his abuse.
She said,
'That is when I knew that I was f*****. I thought I was going to die. That night I remember telling him to just kill me. He said, "I will either give you bleach or you can put a bag over your head". I remember really weighing up these options because I just wanted to die.'
Rooks first met Thomas at work two years before the extended period of abuse began.
The thirty-four-year-old described him as amazing as she showed no signs of being a potential abuser or the monster he would become.
She said,
'We met two years before this happened. I thought he was amazing. I was with someone else and it wasn't great and we used to talk all the time. He always used to sound so caring. He told me he had a flat and if I ever needed time alone I could go there'.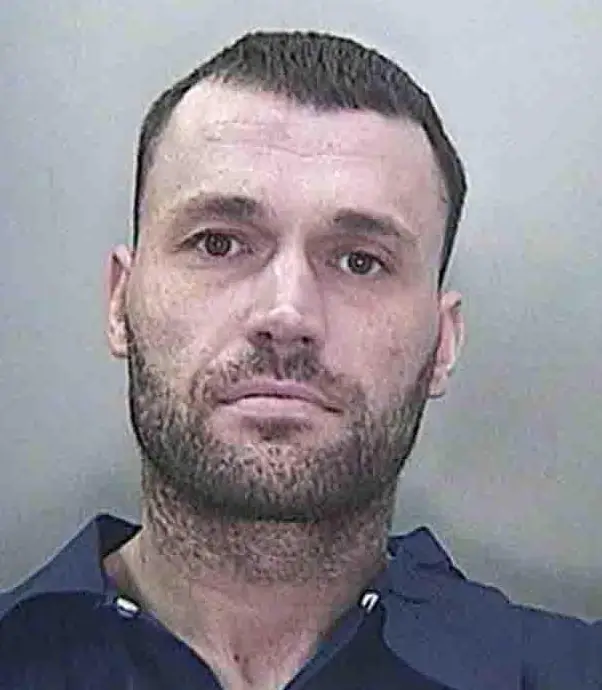 The pair lost contact for a while but Thomas got back in touch in early 2013 while Ms. Rooks was suffering from the aftermath of a fire at her home.
She had moved into a new house with her son, who was then thirteen and didn't even have furniture in her house.
Thomas was supportive, telling her he would cancel jobs painting and decorating to look after her but the relationship quickly turned violent as Thomas started to spend more and more time at her home.
She explained,
I hadn't let him live with me. It got to the point where I said he had to go back to his own place because I have to go to work to be able to buy beds and furniture. We argued and he punched me in the face. I remember actually apologizing to him because I didn't know what I had done to make him so angry'.
That was the first incidence that opened the floodgates of abuse against the thirty-four-year-old.
She added,
'Things started to happen. He would stay over and say to me that I had to sleep standing up – then if I was falling asleep he would throw stuff at me. When my foster mum died he made me eat her pictures.
Describing the harrowing incidence she said,
'I was given a ring that was something sentimental that been left to me and he made me eat that as well. I loved my foster mum. When he made me eat her pictures it was the most f***** up thing. Numerous times when I was living in my house he would hit me in the stomach with the metal part of the Hoover while I was pregnant. There was glass from a picture frame where he cut the back of my head. He was just waving it at me and it was the back of my head but he managed to hit'.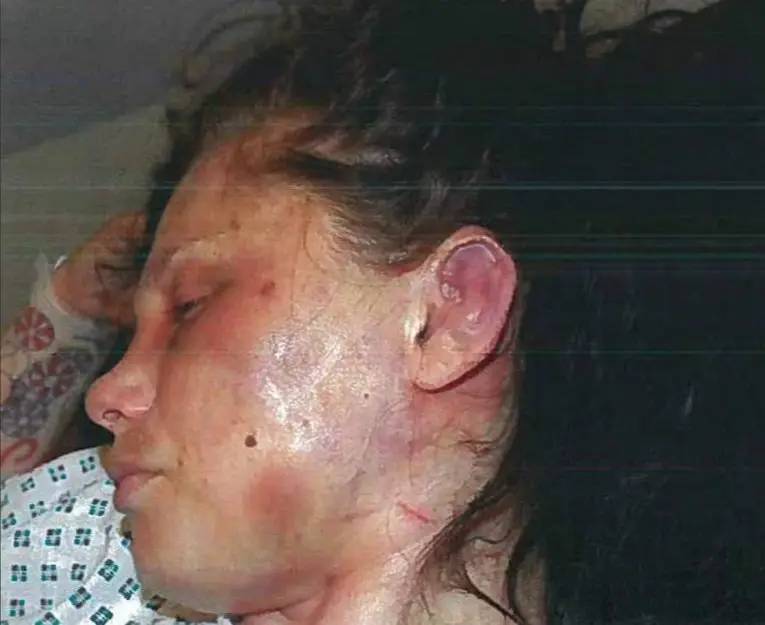 Ms. Rooks claims she was kept in a door with multiple locks, but eventually managed to escape because the police called round 'by chance'.
In December 2013 in Cardiff Crown Court Thomas, of Llanishen, Cardiff, pleaded guilty to four counts of attempting to cause grievous bodily harm with intent, one count of unlawful wounding, and one count of wounding with intent.
The judge jailed him 10 years, which he attempted to appeal the following year.
But three senior judges at London's Appeal Court rejected his appeal bid, saying: 'This was an appalling case of very serious violence, repeatedly inflicted by Thomas on his pregnant partner at her home.'
Charlotte carries physical and mental scars from her ordeal.