Haven't you witnessed a situation where a not so good- looking little guy grows up into a handsome young man, or even vice versa? The truth is- people change! That is due to growing up or getting older, which is majorly influenced by genes, or some other external conditions, such as money. Yes, we all know that once someone is rich enough, one can do many things to beautify oneself, starting from liposuction, implants, hair extensions, teeth whitening procedures, etc. Don't you think that celebrities have tried everything and that is the reason they look flawless? Or was it a stroke of luck which turned these childhood stars into beauty icons? See through these incredible transformations and decide for yourself!
1. Selena Gomez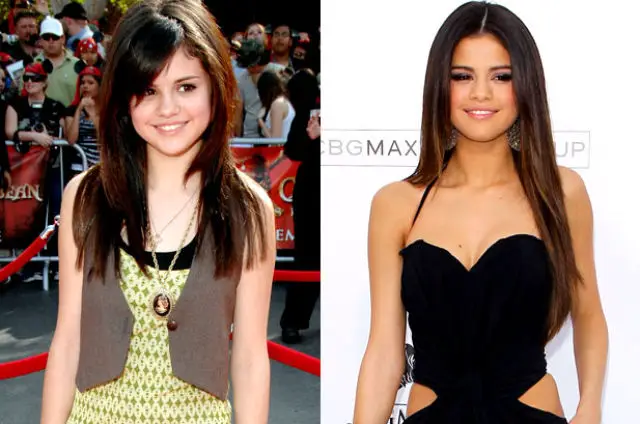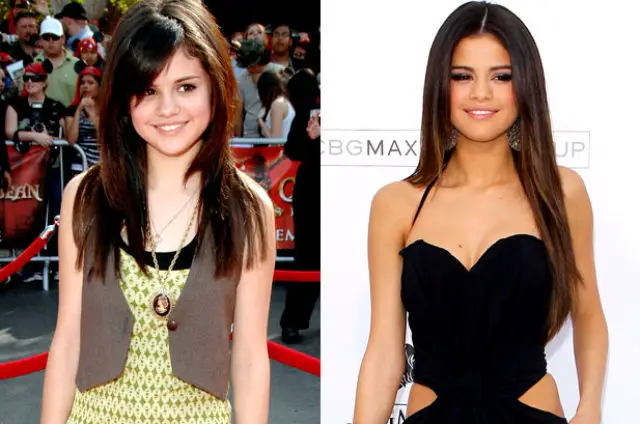 Selena Gomez is known for her appearance in the most viewed teenage movie High School Musical, where she had this childish look. Nevertheless, she looks amazingly beautiful nowadays and she's turned into a real woman.
2. Vanessa Hudgens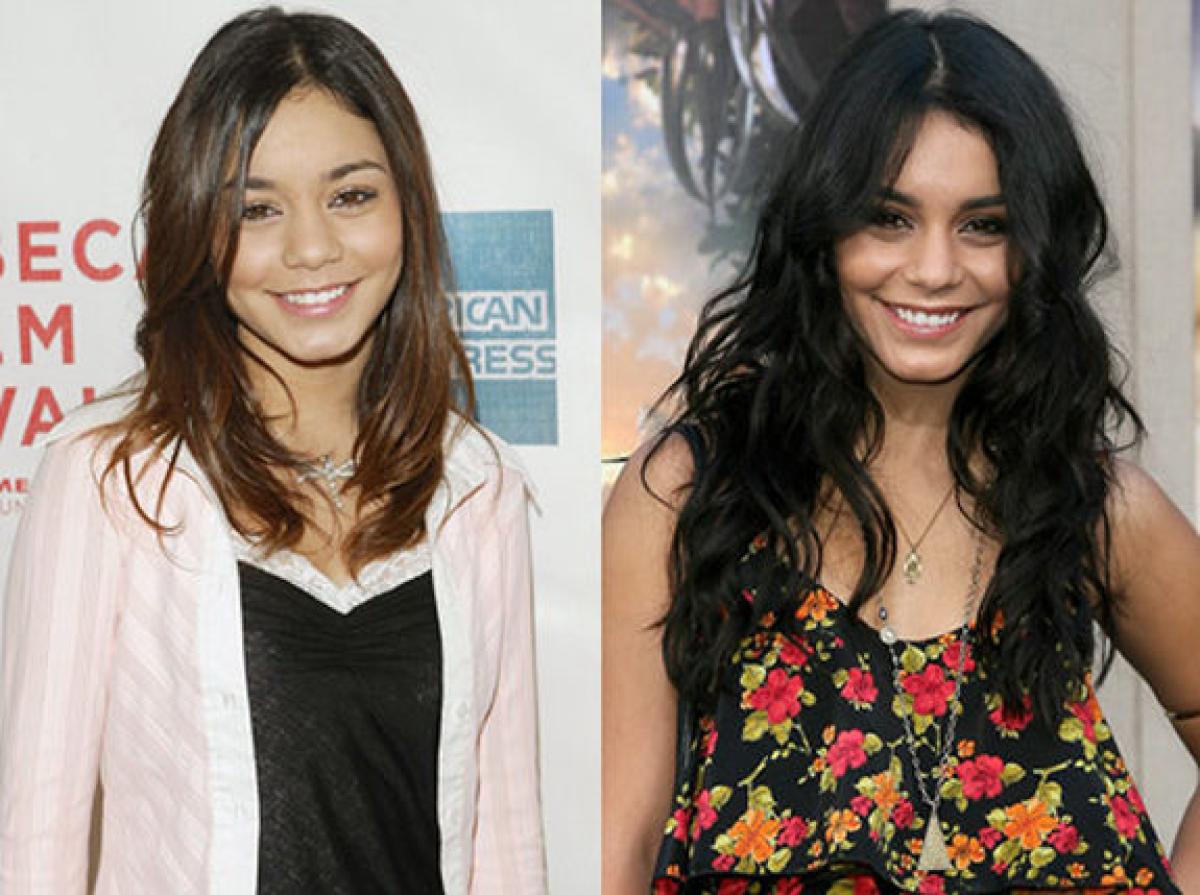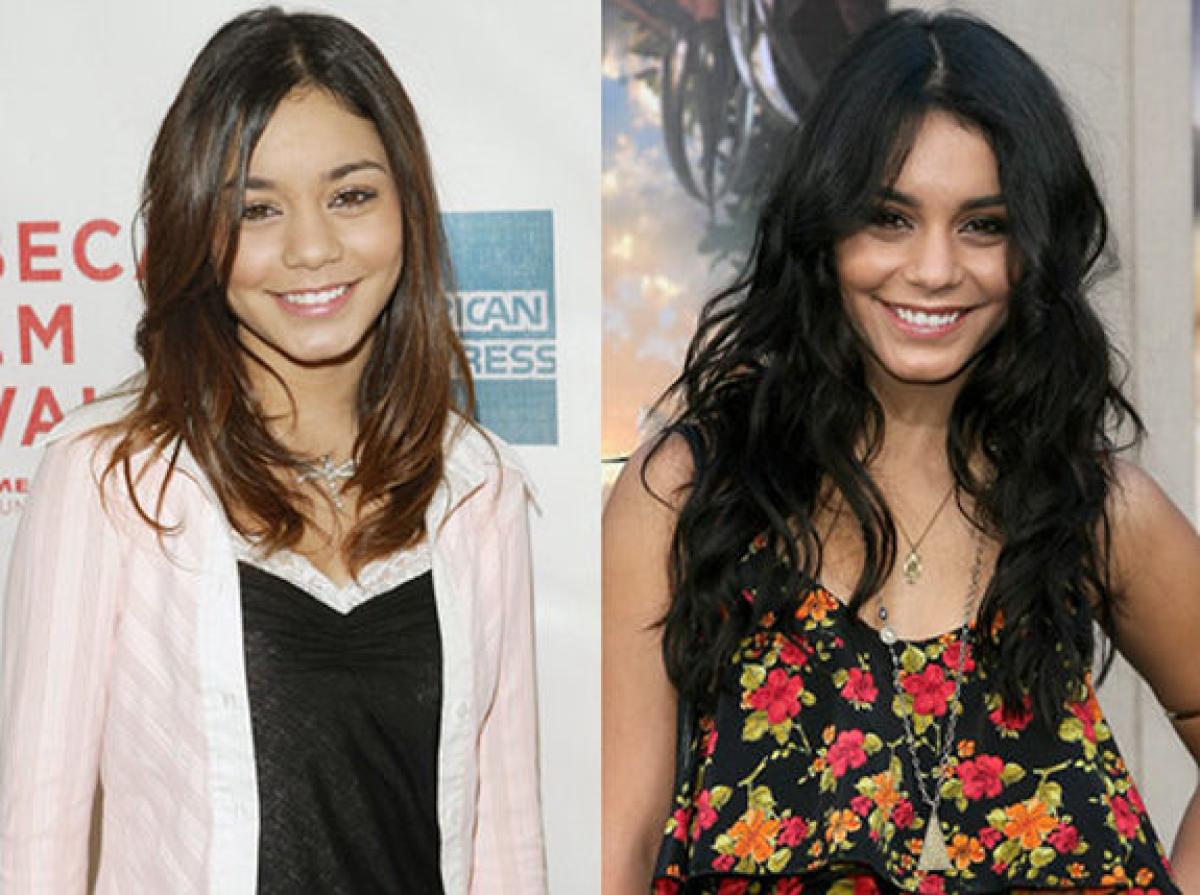 Yet another High School Musical Star who has transformed into a real woman, that only looks a little bit like the cute version of herself on the first photo.
3. Taylor Swift
Sophistication has a name and it is called Taylor Swift nowadays. It is because this sweet little teenage girl has turned into the hot woman on the right photo who has everything on point- her hair, her eyebrows, her makeup, etc.
4. Brad Pitt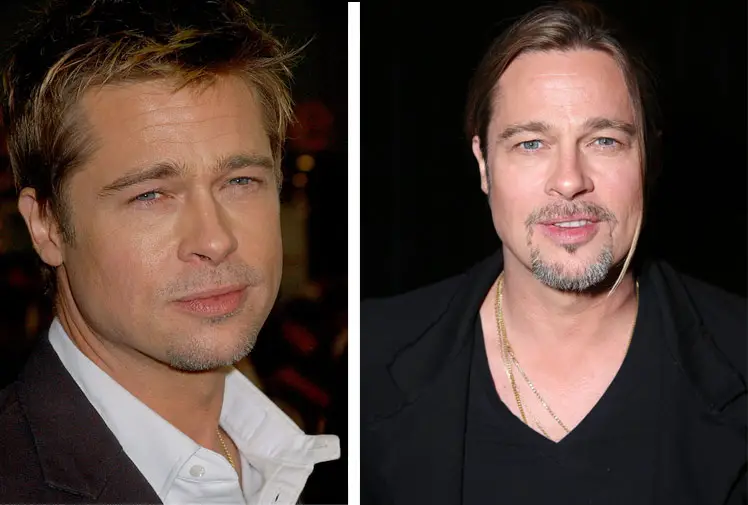 He's always had that in him, the x-factor that many can only wish for. Brad Pitt is this hot guy who will remain looking good, no matter his age.
5. Tom Cruise
It is truly amazing how this cute guy transformed himself into this hot middle-aged men, who has broken many women's hearts.
6. Demi Lovato
A cute girl who got herself transformed into this hot diva! She looks truly wonderful, doesn't she?
7. Lindsay Lohan
We all know Lindsay Lohan ever since she was a child, all throughout her teenage years with her main role in Mean Girls. She was this redhead with green eyes, looking astonishing with an eye-catching appearance. Well, nowadays she still enjoys all the attention, especially because of the scandalous life she leads, as well as her hot looks.
8. Danica McKellar
McKellar landed her first role on the famous sitcom "The Wonder Years", and after the show ended she entered UCLA and graduated getting a Bachelor degree in mathematics. Now she is starring in the Netflix show "Project Mc2", and doesn't she look amazing?
9. Leonardo DiCaprio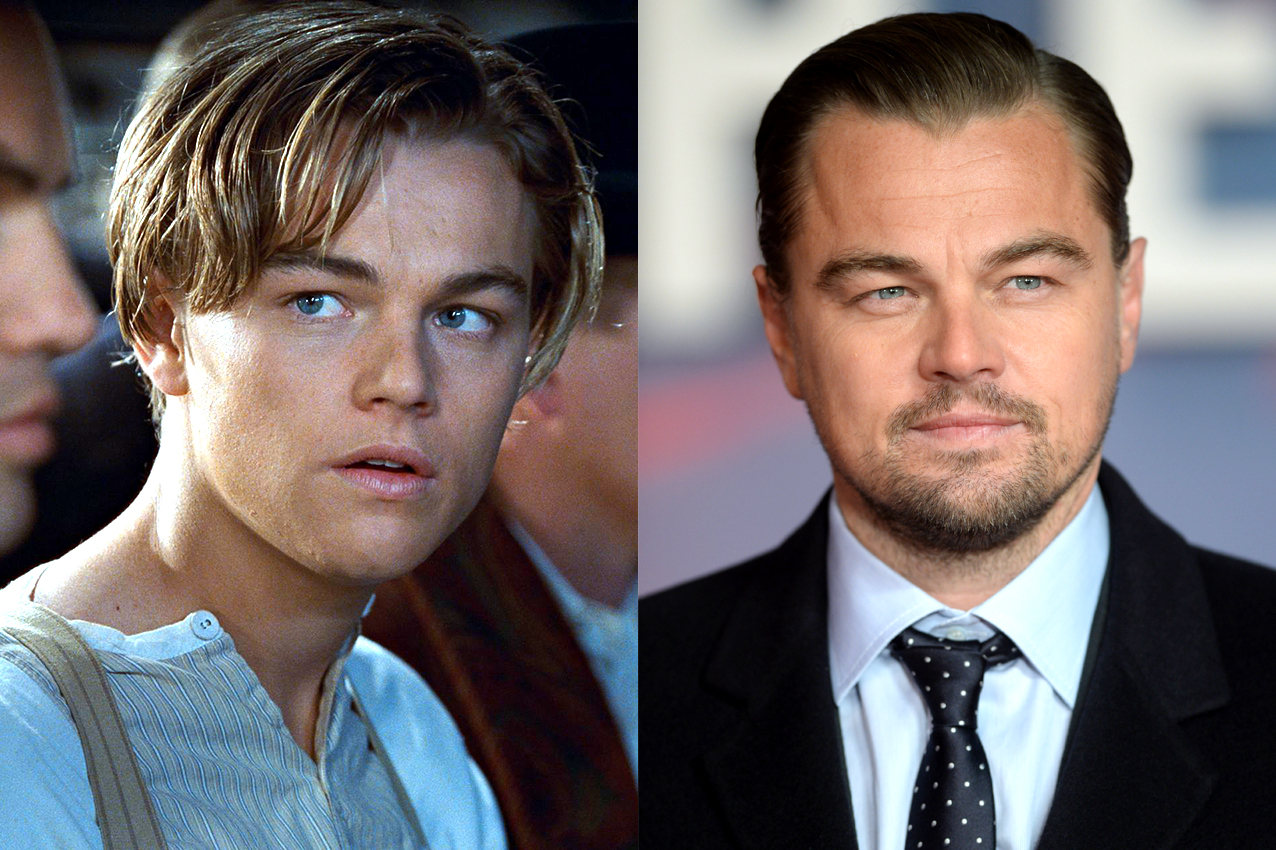 We all love Leo ever since he appeared on the TV screens, having those mesmerizing eyes, which cannot go unnoticed. Compared to the teenage years, he now looks more mature and even sexier, since he is the Oscar winner for the leading best male role in The Revenant (2015).
10. Jerry O'Connell
Jerry gives you the perfect example of why you should never make fun or bully someone just because of their appearance. This chubby little fellow has transformed into a handsome man many women can only dream for. Next time, when you are about to call someone "fat", think twice!
11. Josh Saviano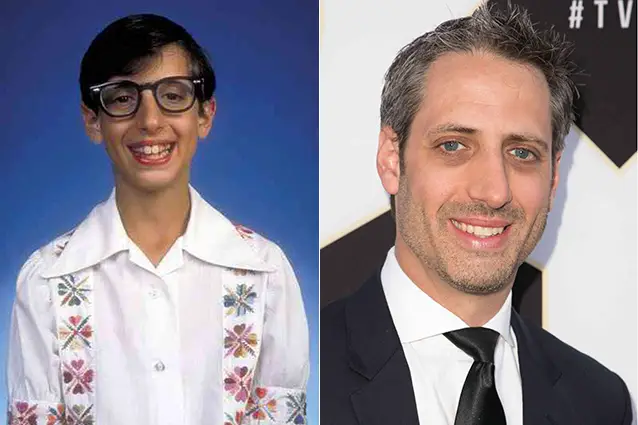 He played the nerdy character with big glasses and funny teeth in the comedy series "The Wonder Years". Ever since then, he avoided the spotlight and reappeared in 2014 to play a lawyer in "Law and Order". It was a truly amazing comeback, wasn't it?
12. Johnny Depp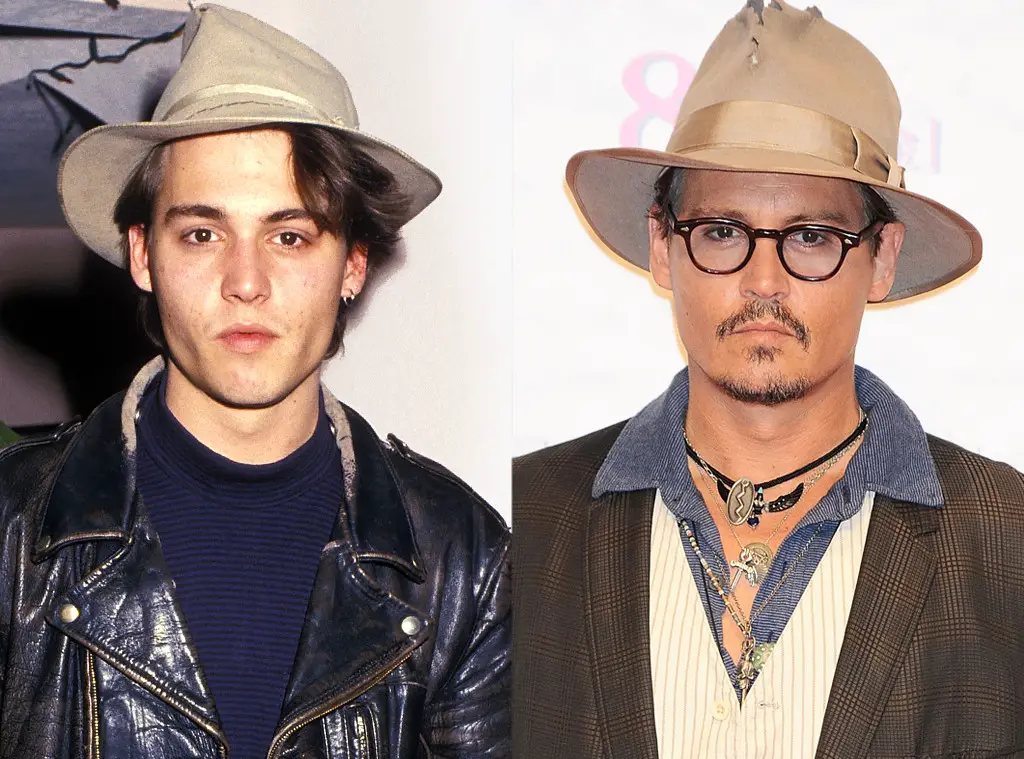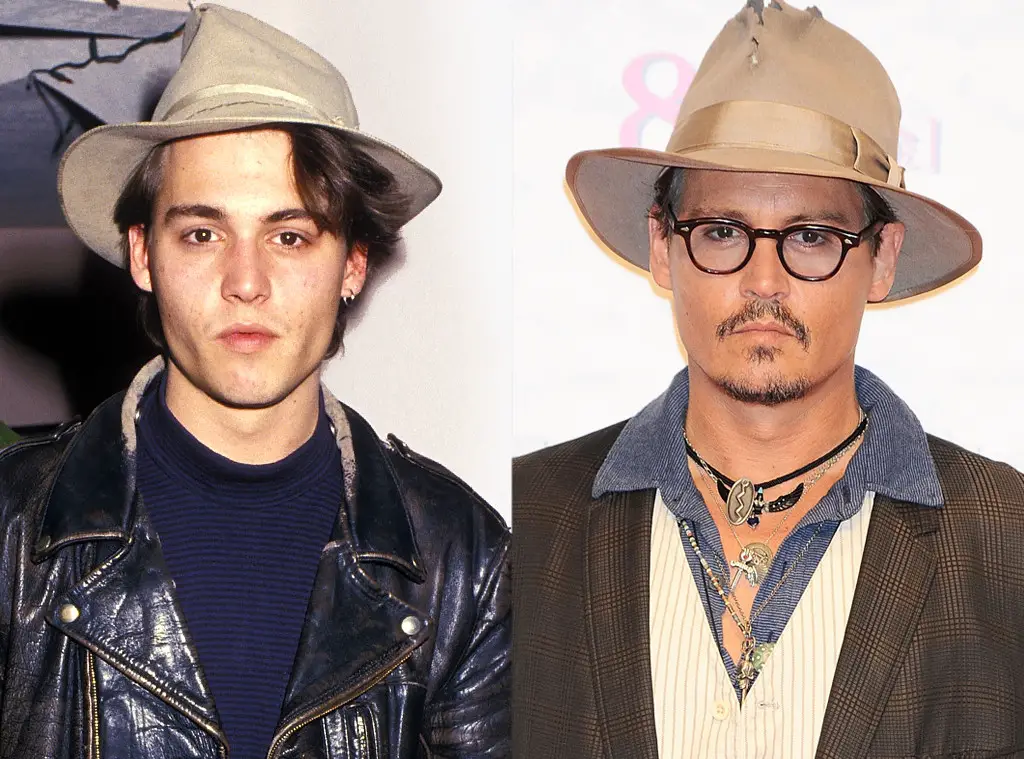 Not that he didn't have his good looks when he was young, but growing old is what made him evolve into an even better-looking guy.
13. Candace Cameron Bure
The star of Full House, was the youngest of the four children in her family, and had these chubby cheeks which she has apparently lost while getting older and also getting into shape.
14. Jodie Sweetin
The sweet blonde girl turned into an incredible beauty throughout the years. Do you agree that the girl from Fuller House looks great?
15. Eric Lloyd
Eric has always captured our attention and hearts as well, with that sweet look on his face. Now that he's grown up, we bet that many girls are after him.
16. George Clooney
The man who gets even more charming while getting older was one of the most wanted bachelors, until the lucky Amal married him. I bet that every single women would choose to date George Clooney on the second photo where he is older and more refined!
17. Beyoncé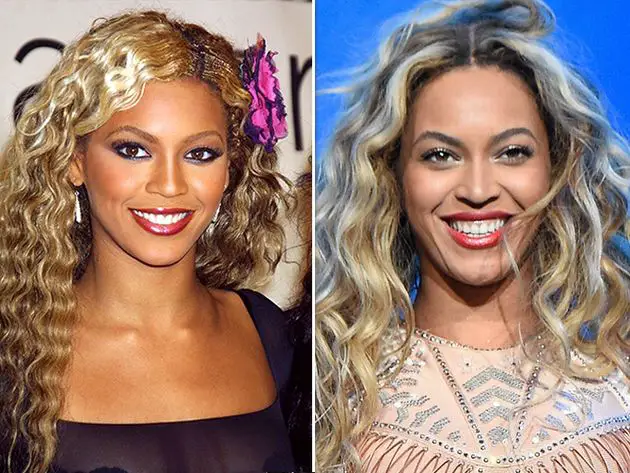 When Beyoncé first appeared on TV, she was beautiful as she is today, but throughout the years of dedication, proper diet regime and exercise she has the body many could only wish for!
18. Rihanna
Rihanna's transformation from a cute young girl into a sexy and confident diva has happened right in front of our eyes. She has become a queen ever since she decided to nourish the naughty side of herself.
19. Daniel Radcliffe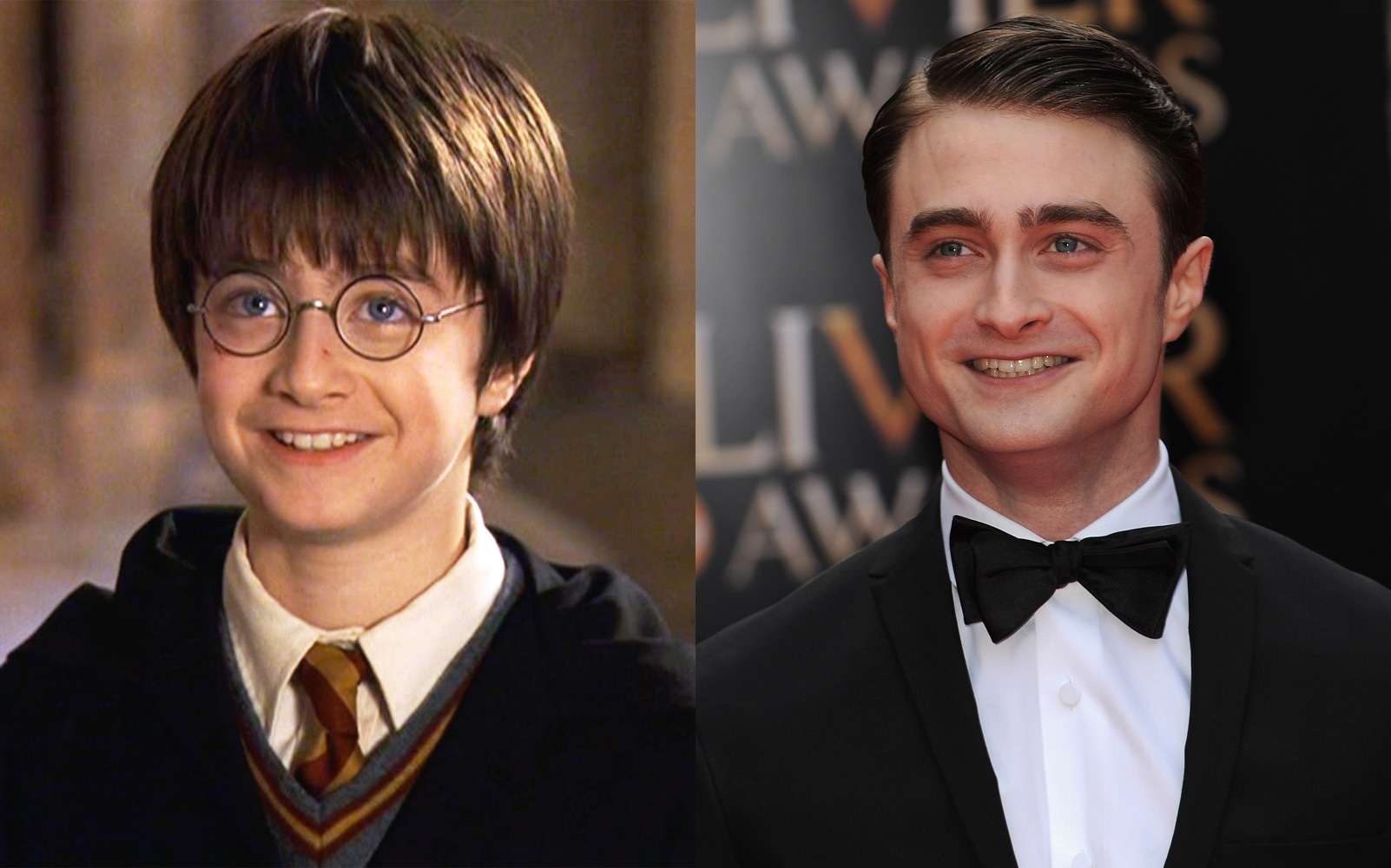 Harry Potter with all its sequels has captured our hearts just because of the cute Daniel Radcliffe in the main role. However nowadays, without application of any Hogwarts magic, he looks more handsome than ever!
20. Hilary Duff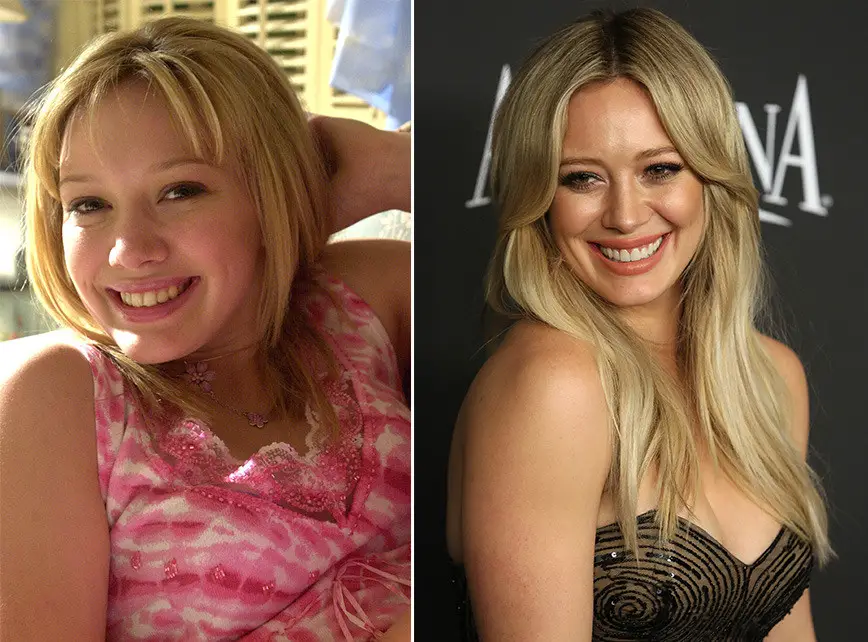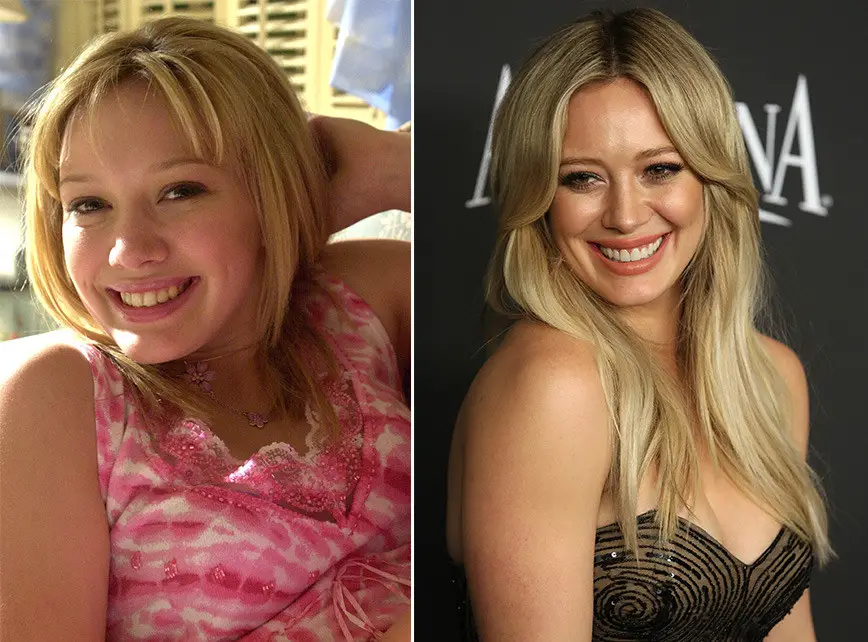 Hilary Duff is famous from very young age, ever since she collaborated with Disney and played the main role in most movies. We will always remember her as this blonde girl with a cute smile who has maintained that same glowing smile even nowadays.
21. Jonas Brothers
The Jonas Brothers evolved from a boy band into a teenage band and every single one of them turned incredibly handsome through that evolution.
22. Alex D. Linz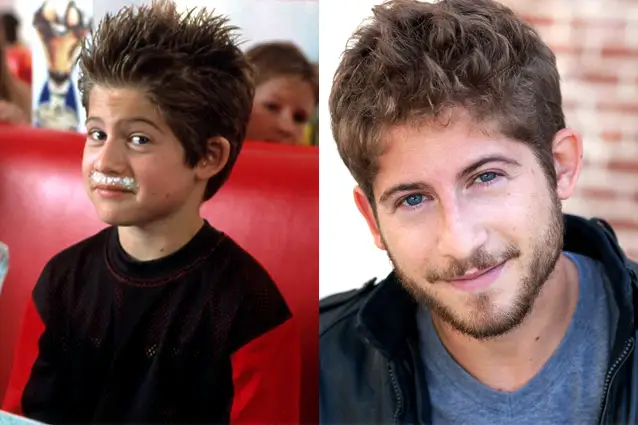 This guy has the same look on both photos, except for the age difference between the two. Who would have supposed that this kid celebrity would grow up to be super hot?
23. Alyssa Milano
Alyssa Milano has truly been "Charmed" go grow up into this incredible beauty as on the second photo. Do you see the incredible difference between the photos of the time when she was only a child and nowadays?
24. Ariana Grande
WOW! What an amazing change! No doubt Ariana Grande is loved and popular all around the world. She confirms the fact that growing up means getting more beautiful. Ariana's impeccable beauty is due to the fact that she's become a woman!
25. Miley Cyrus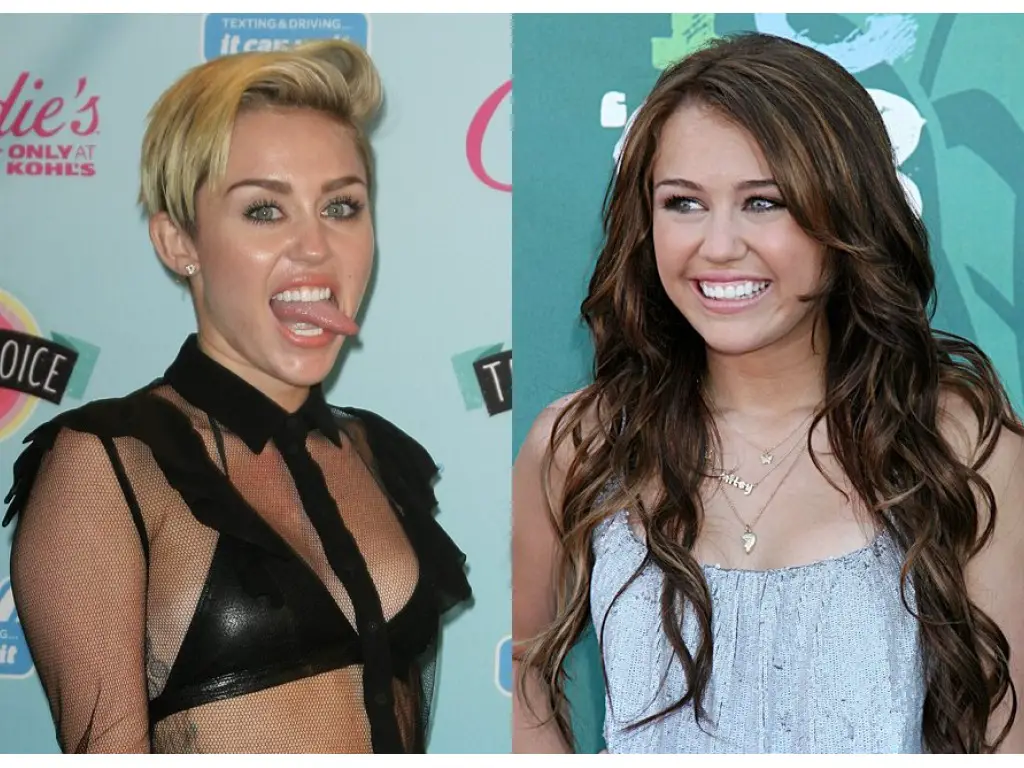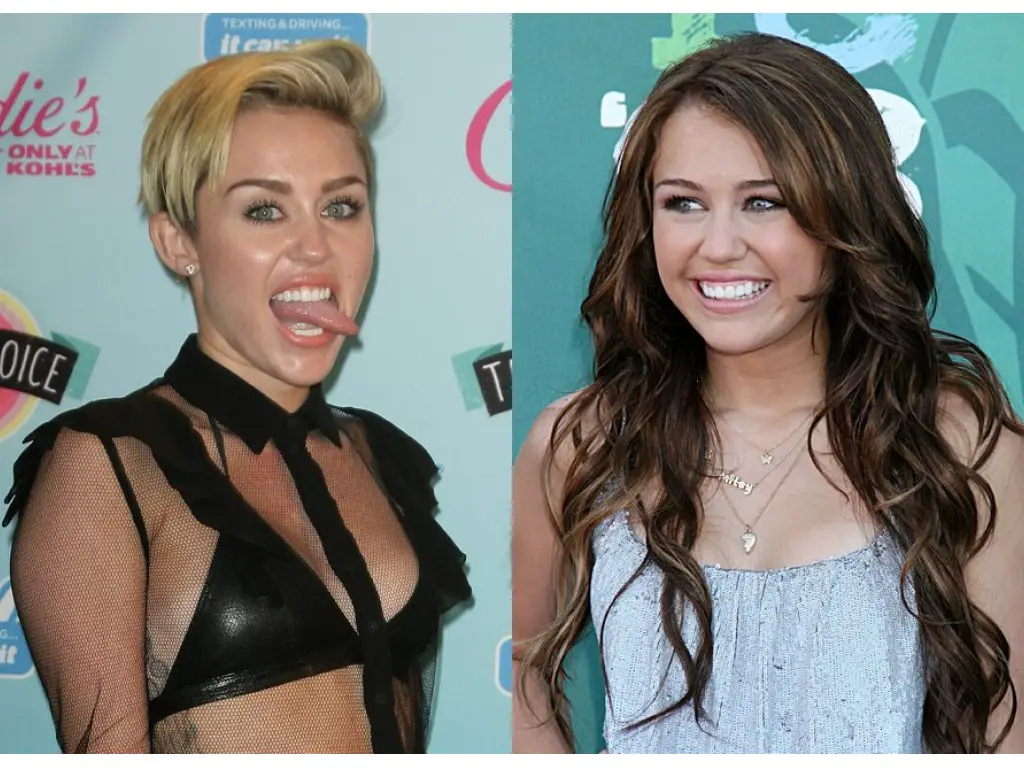 The teenage sensation Miley Cyrus made a complete change in her style, that nobody of her fans has ever expected. It was truly shocking to see the sweet cute Miley that everyone loved, evolve into a rock diva who has become very controversial.
26. Adele
We all hope that Adele's voice always stays the same, or even gets better, such as her look on the second photo, where she's apparently lost some weight and looks amazing!
27. Kim Kardashian
Kim has always been beautiful, but as she is getting older, she looks stunning. Some say that it was the pregnancy, others claim that money and power made her beautiful, but sometimes it all goes down to good genes. What is your opinion?
28. Alyson Stoner
Well, Alyson wasn't such a cute girl, but instead a little bit of a tomboy. However, when you see how beautiful she's now, it makes it even unbelievable that it is the same girl on both photos.
29. Neil Patrick Harris
He was a funny-looking kid celebrity who we all know from the recent television comedy series How I Met Your Mother. However, he is so unique that it is his interesting personality which shines through his good looks. Sometimes it feels good to be a mix of everything good, doesn't it?
30. Jennifer Love Hewitt
I love Jennifer Love Hewitt! Her beauty and talent has made her famous worldwide and as you can see, she has only become even more beautiful throughout the years.
31. Emma Stone
The green-eyed beauty evolved from an innocent looking teenager into a sexy young woman who has been in the cast of many popular movies: Birdman; Crazy, Stupid Love; Spider Man; etc.
32. Megan Fox
Megan Fox has become a sex symbol due to her fierce look that she got while getting older, while always leaving a bold impression with her blue eyes and dark hair.
33. Justin Timberlake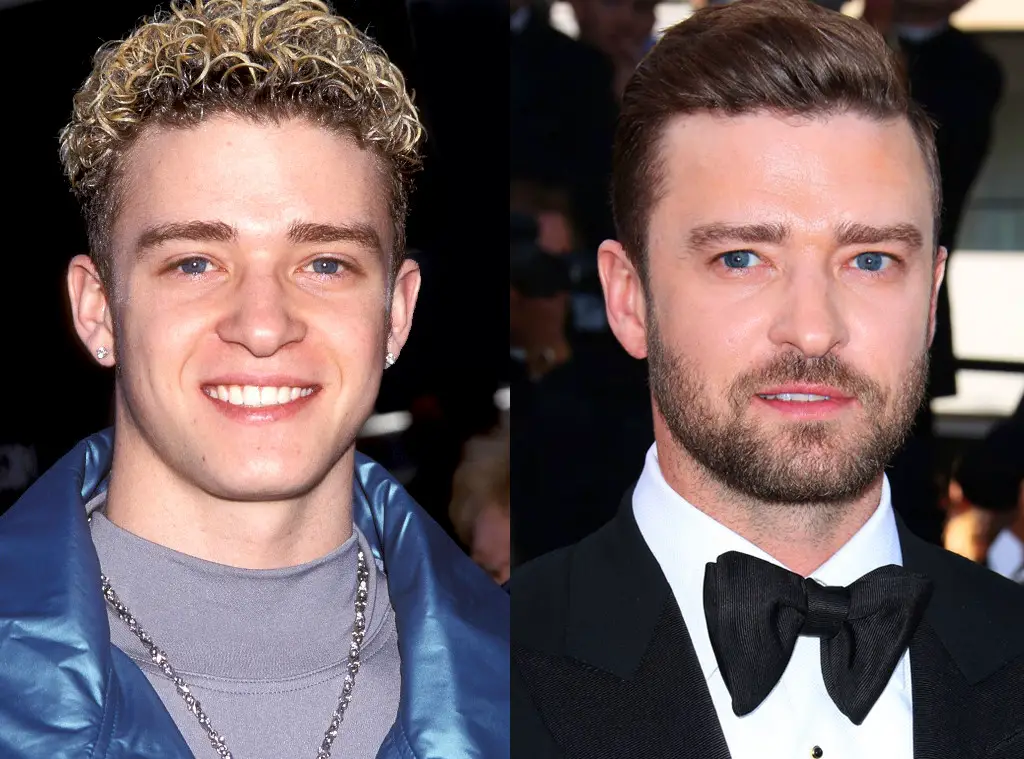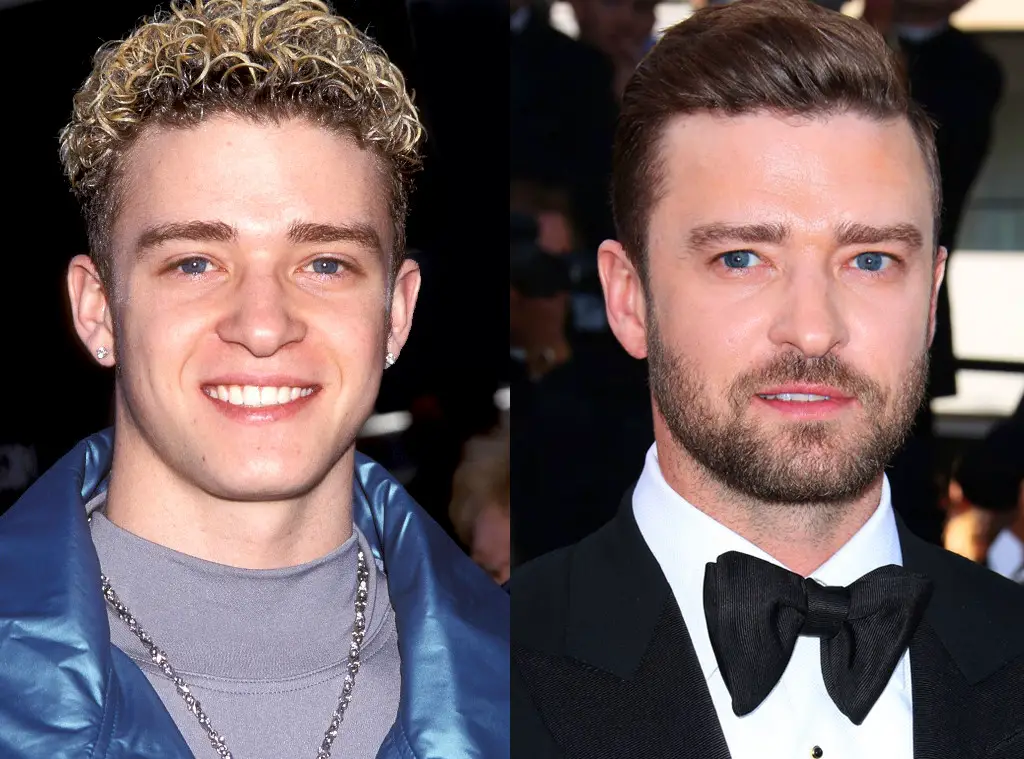 Even though all the girls liked Justin Timberlake when he appeared in the boys band NSync, he has become better in time! We are all happy that he doesn't wear his teenage earrings any more and has also stopped dying his hair, right?
34. Kylie Jenner
The youngest of the Kardashians has made a major transformation of herself while growing up in such a short period of time. There were some speculations that she has done a lip augmentation, making her lips look way different, changing the shape of her face. Nevertheless, she wouldn't admit doing that, so who knows? Do you think that hormones did their thing?
35. Matthew Lewis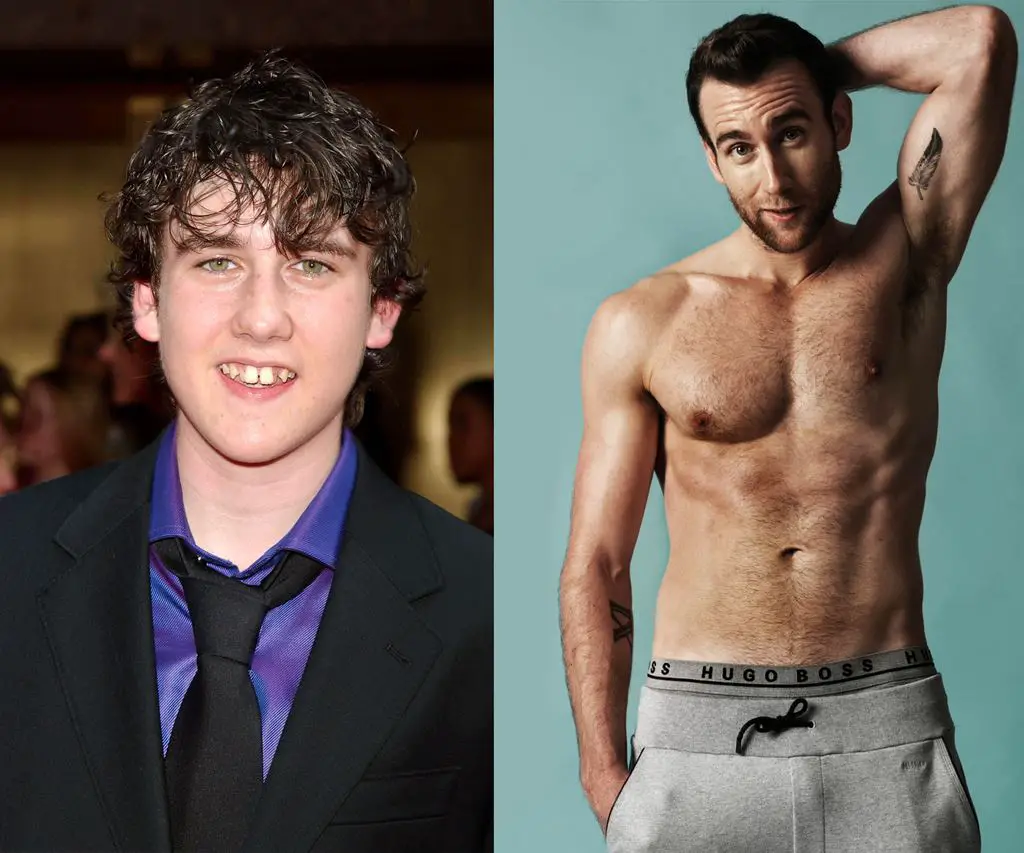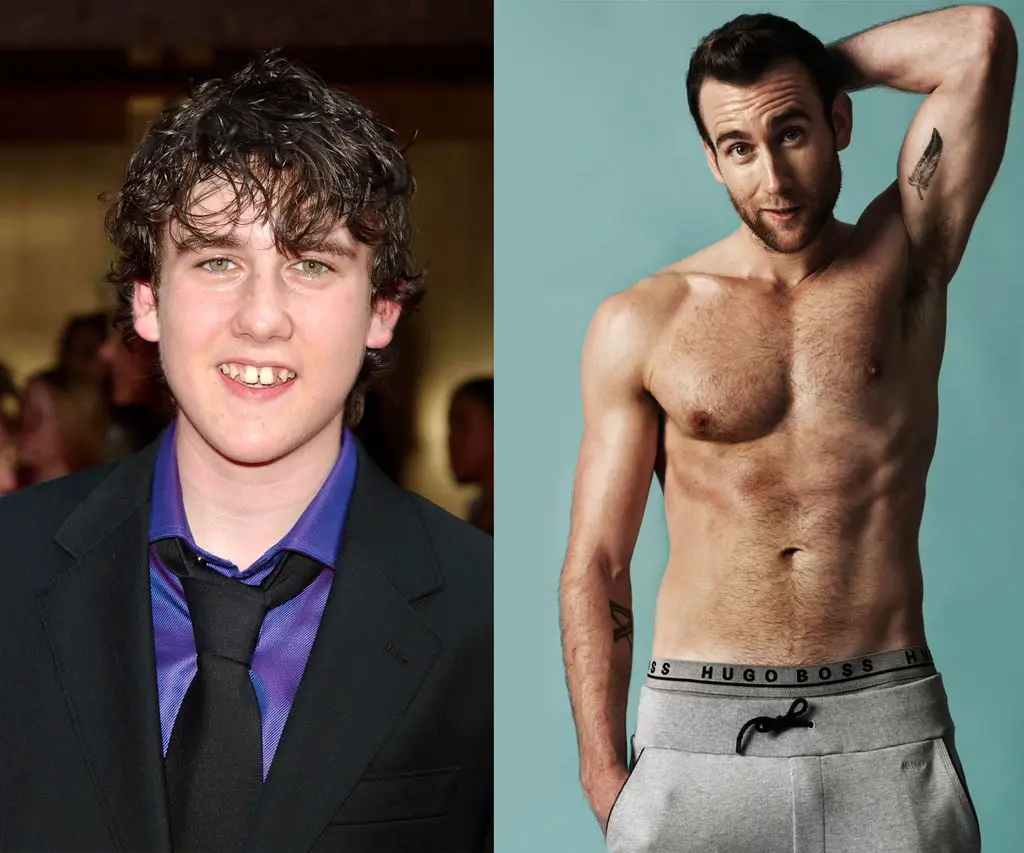 Here is another guy from the movie Harry Potter! Do you remember this funny-looking, clumsy guy? Well nowadays, he doesn't look clumsy at all! Ladies, enjoy!
36. Danielle Fishel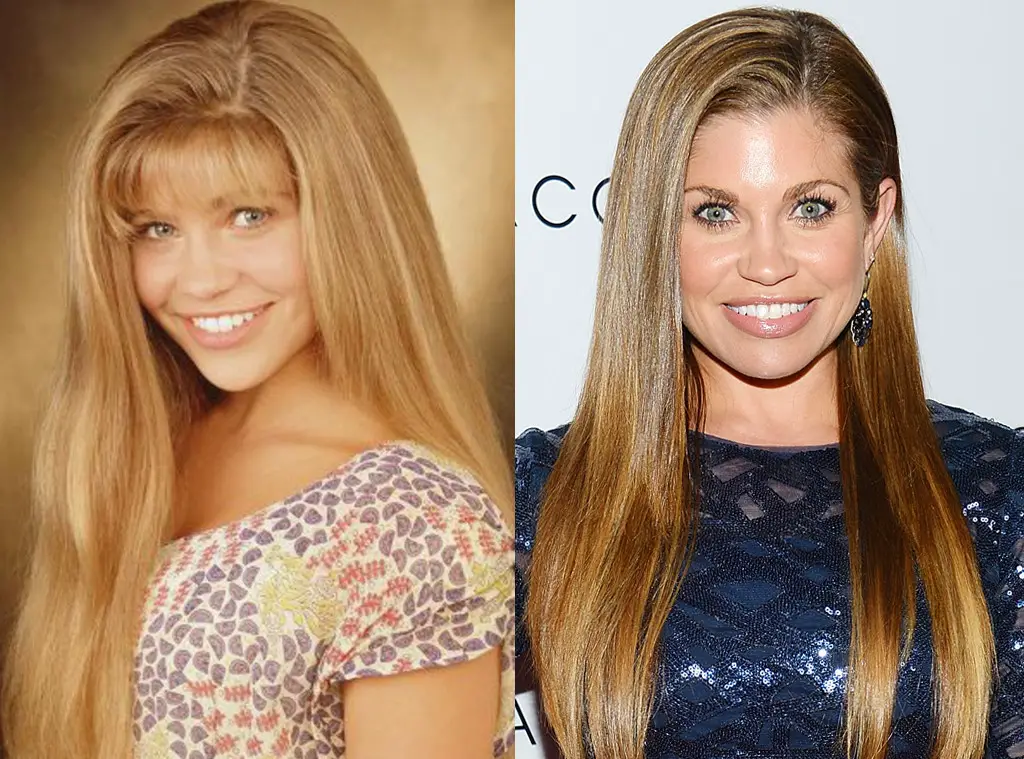 Lastly, the young-spirited Danielle is glowing on both photos, with her blonde long hair, as if she hasn't aged a year!