A 59-year-old woman is counting all her blessings after giving birth to a healthy baby boy.
Akosua Budu Amoako tried for nearly four decades to become pregnant but was sadly unsuccessful. But after a series of fertility treatments she has given birth at a New York hospital.
Akosua gave birth to a full-term 7lb 4oz boy on June 15 at Bellevue Woman's Center in Niskayuna, near Albany.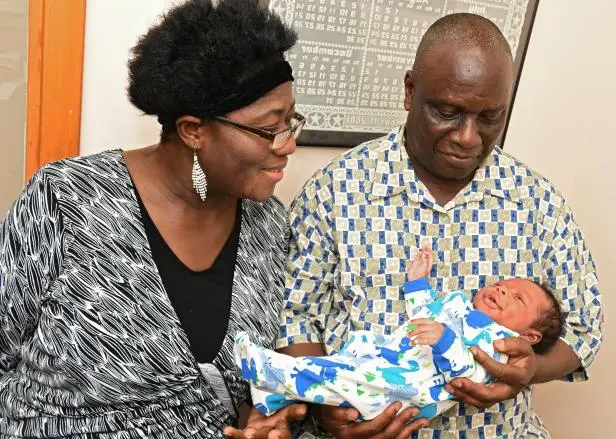 Akosua says she and her husband started trying to have children after they married 38 years ago.
But the couple were devastated to discover that Akosua had a blocked fallopian tube. It made a natural pregnancy almost impossible.
The couple felt they had no choice but to try and come to terms with the fact that they would not have children. 
But one day Akosua stumbled upon an article about a 60-year-old woman from the couple's homeland of Ghana. The woman had just given birth to triplets after a successful round of fertility treatments.
Akosua underwent in vitro fertilization at an Albany-area clinic using her husband's sperm and a donor egg.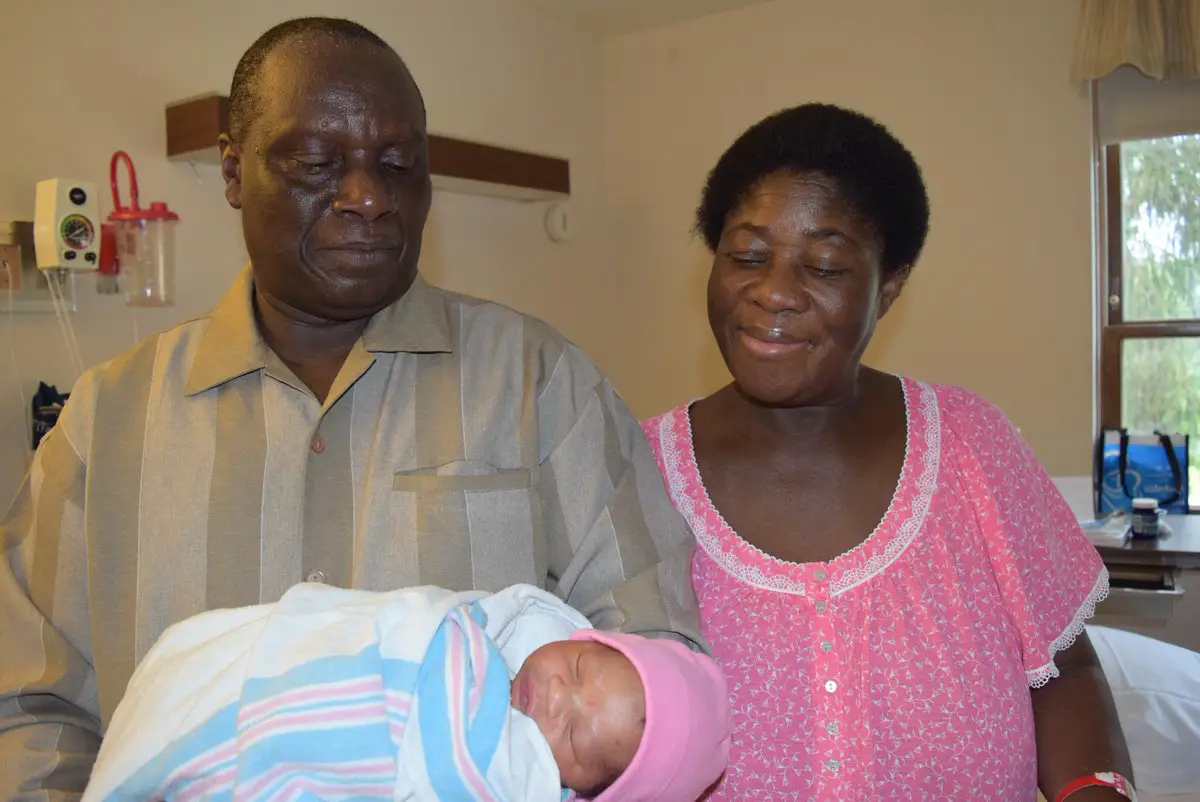 Akosua and her husband were thrilled when they learnt they were finally expecting a child. 
The baby was named after his father, Isaiah Somuah Anim.
'We haven't gotten much sleep, but I feel fine and I think he already knows our voices,' Akosua told the Times Union.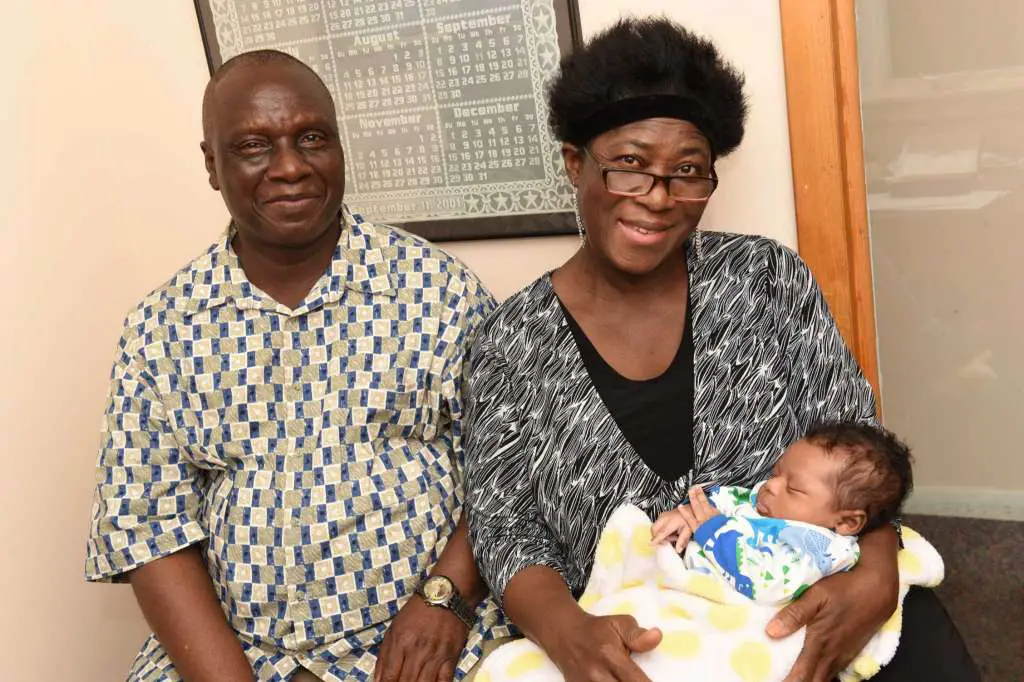 'When he's crying sometimes, my husband will call from work and Isaiah will hear his voice through the phone and calms down and stops crying.'
As women delay pregnancy to focus on their careers fertility treatments have become more advanced and more accessible. 
But Akosua and Isaiah's doctor, Dr Kushru Irani of Niskayuna's Bellevue Women's Center, said he tried at first to dissuade the couple from trying IVF at first.
'I said everything that I could to discourage them by discussing the many risks,' he told the Union.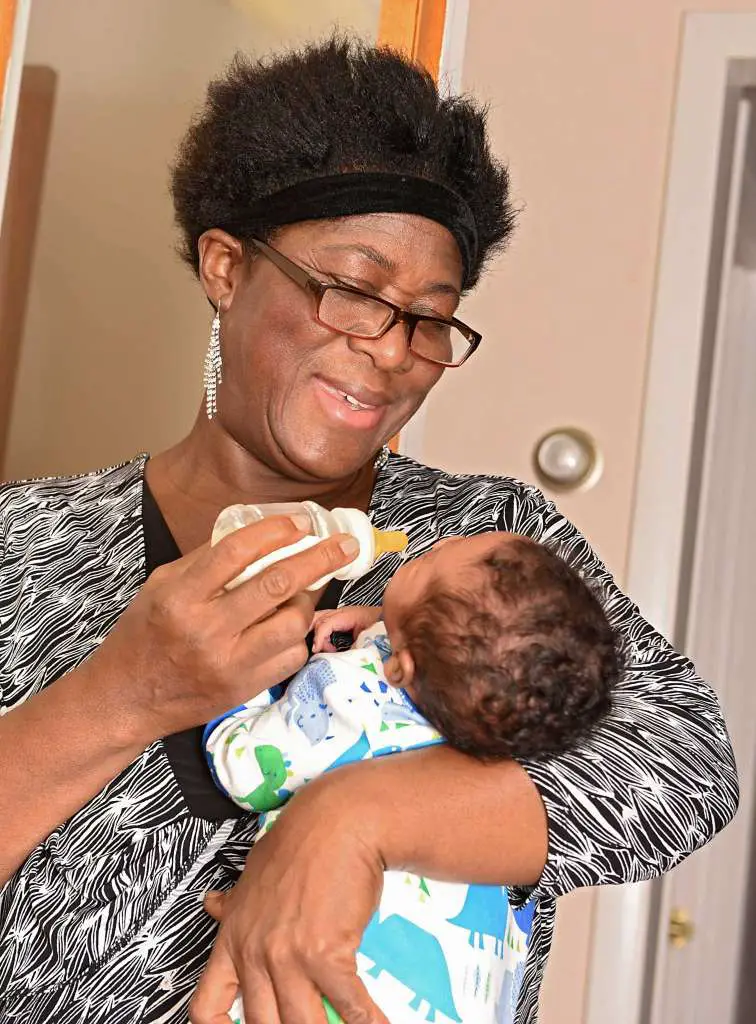 'Akosua was pre-diabetic and suffered from some hypertension. I was concerned about the strain pregnancy and delivery would put on her heart.'
'But they were very calm, determined and had clearly thought about this a long time.'
'Once a patient makes a medical decision, it is my duty as a doctor to do my best to care for them and keep them in good health. You compartmentalize your worries so you can keep the patient's spirits up.'
Congratulations Akosua and Isaiah!