Today, there's a high number of divorce lawyers working all around the globe. However, not all of them offer services up to the mark. A lawyer might have a law degree or studied in an Ivy-League school, but this doesn't mean their services are exceptional. Some can't offer you sound legal advice when you need it. And in this case, a divorce is when you need the best advice you can get. A divorce is a stressful life event. The process can last months, and there's a lot of sensitive issues involved. It can have a significant impact on you and your family. This makes you realize how critical your search for the right divorce lawyer is. So, what do you look for? 
Below are six qualities you should seek out in a divorce lawyer.
1. Experience and Skill
You want to work with a lawyer who can represent you and do it well. To represent you well, the lawyer must be skilled. A divorce case touches on different aspects, such as finances, retirement, career, family, etc. If you want to protect your interests, MorganDivorceLaw.com recommends choosing a knowledgeable and experienced attorney in his or her practice. This way, he/she will handle any complexities in your case. Also, choose a lawyer who has settled past cases similar to yours. Remember to check their credentials and ask to see client testimonials. Doing a background check helps confirm they're who they say they are.
2. Good Communicator
A professional divorce lawyer needs to communicate properly. First, you need to speak with your attorney quickly and clearly. Your lawyer should be open to questions. They should explain complex terms in simple and clear language. He or she should also set logical expectations about your case. This lets you know its strengths and weaknesses.
Additionally, your lawyer should communicate persuasively with your spouse and your spouse's counsel. They should facilitate necessary negotiations and settlements. Typically, this approach is more desirable than litigation. This is because you and your spouse get to decide your future. This is different, unlike in a court where a judge makes the ruling.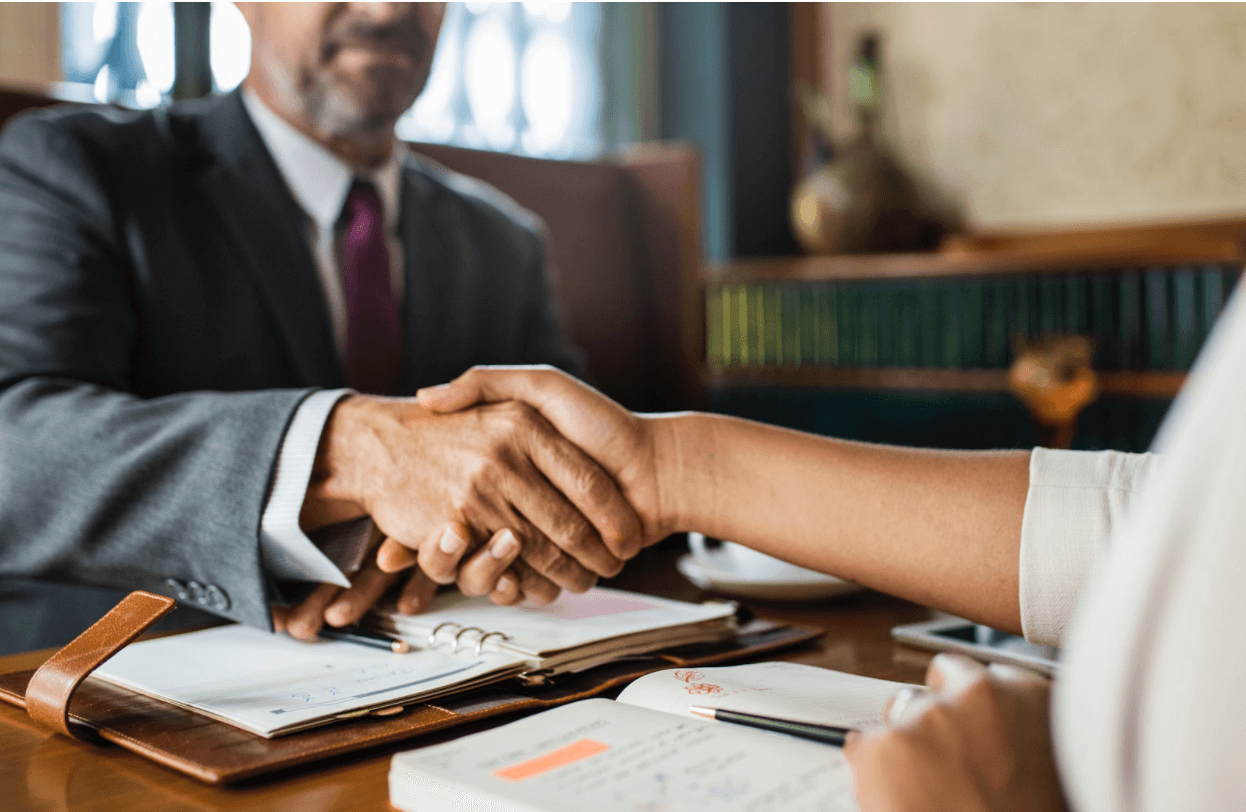 3. Availability
Your attorney will be of little use if they're not available. If you can't meet and discuss with your divorce lawyer, your case has minimal success chances. Additionally, this also makes you feel less confident when facing your spouse. The issue of availability arises if your lawyer is seeing multiple clients at the same time. Ask your divorce lawyer if they're seeing other clients besides you. If they are, drop them. Divorce cases are complex and require someone who's not over-occupied with different clients. By working with an available person, there are fewer chances of distractions.
4. People Skills
People skills go hand-in-hand with solid communication. An outstanding divorce attorney needs to employ social and interpersonal skills during a case. Divorce is a sensitive and emotional situation. Sometimes, tempers escalate, and things can quickly get out of hand. Depending on how the proceedings go, you need a lawyer with people skills. You want a lawyer who can maintain composure and has a more professional demeanor. Your attorney should also show civility during tough times. This is why being a people person is a valuable asset during interactions with your spouse. They should work towards leveling the playing field among both parties.
5. Qualifications
Go through the divorce lawyer's resume to find out what degrees he/she has. You also want to check where they got that degree from. Next, you want to check what states he/she is licensed to practice law in. Sometimes, both you and your spouse may come from different states. This means you need to ensure your lawyer can handle issues related to both states.
Additionally, qualifications also entail memberships in different law societies. Check if they have references from senior lawyers or judges, practice history, and past testimonials from clients. The more references they have, the higher the experience.
6. Affordability
This is where most people get confused, as this is a tricky area. Of course, you don't want to hire the cheapest lawyer available. Why? Remember: you get what you pay for. Also, it isn't always necessary to hire an expensive lawyer. Sometimes, even if they're expensive doesn't mean they're good. Work with a lawyer who has a cost-effective strategy. He/she needs to have a practice system management for keeping the costs down.
Choosing a divorce lawyer doesn't have to be a daunting task. Consider working with a divorce lawyer who you're comfortable with. This means working with someone who can skillfully prepare your case and represent you professionally. Do your homework well before choosing a particular lawyer. Divorce is a stressful period: don't pick someone who adds more stress to your already predicament. Over to you!