A brave group of Bangladeshi acid attack survivors took to the stage at a London fashion show.
Their aim was to highlight the horrific problem of acid attacks in their home country. 
Dressed in colorful clothing the women, men and one teenager danced in front of an audience of fashionistas and campaigners. 
All of the runway models have been subjected to unspeakable acts of violence. The catwalk was named 'Survivors' Runway' as the models joined together in a 'moment of solidarity.' 
The event was part of an ActionAid campaign aiming to 'break the silence' and speak out for men and women who have faced violence around the world.
Among those who took to the runway was 15-year-old Sonali. 
She was scarred by an acid attack when an intruder threw corrosive liquid into her family home when she was just 17 days old.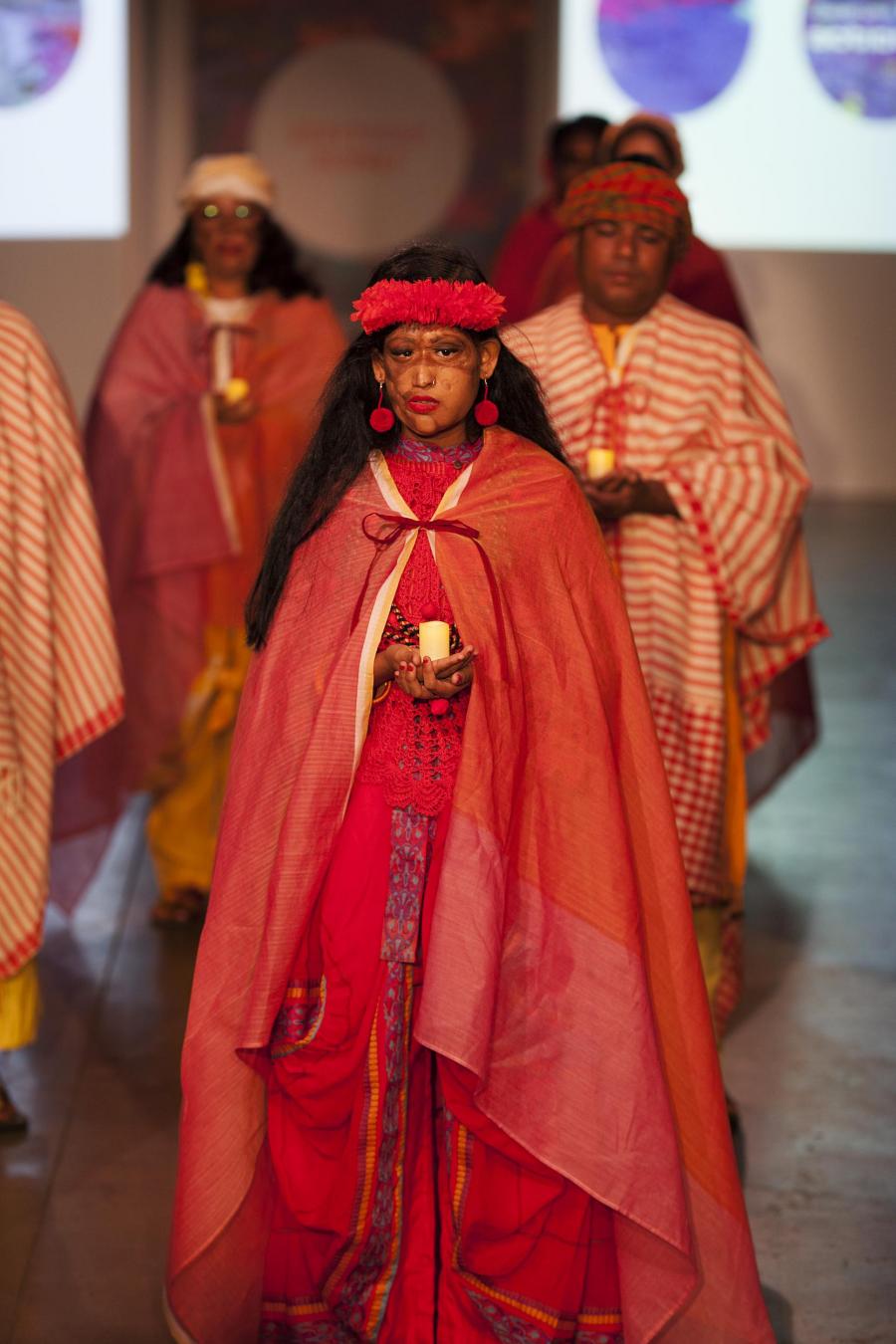 Sonali fragile new-born skull was misshapen by the attack.
But the courageous teen credits ActionAid with helping her to stay in education. For the most part, she wanted to leave because other children at her school made fun of her.
She joined others on the catwalk celebrating women's rights. 
The group of inspirational victims were dressed by former supermodel and UN ambassador Bibi Russell. 
"My involvement is a tribute to people who have experienced such terrible acts of violence. I want to see them be respected, have equal rights and be included in society," Ms Russell said.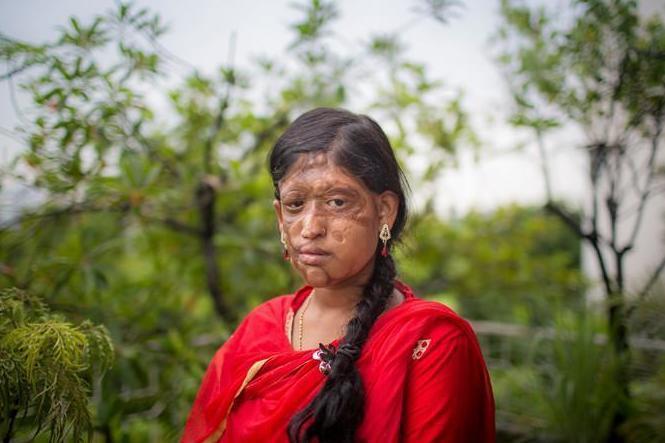 "Above all I want to see that their human dignity is restored, this is the most important thing."
"I have seen their sparkle and beauty and I want to help show this to the world. I ask everyone, please give them a chance."   
In Bangladesh acid attacks are shockingly frequent. 
But following an ActionAid campaign, legislation was introduced to control the sale of substances. Now the yearly number of attacks are down from 400 to under 100.
"Unfortunately, in Bangladesh we have acid violence because of gender discrimination and greed," Farah Kabir, Country Director for ActionAid Bangladesh said.
"We want to remind everyone that this injustice could happen to any of us."
"It's vital that we act together to make our women and girls secure and live with dignity – we cannot sit back and accept such a heinous crime."