Growing up Ruby Vizcarra hated the way she looked.
Being an albino woman in Guadalajara, Mexico, she was constantly teased and bullied for her incredibly light skin and hair.
But the 24-year-old has finally learned to embrace her beauty. She has now dipped her toe in high fashion modeling and is about to take the industry by storm.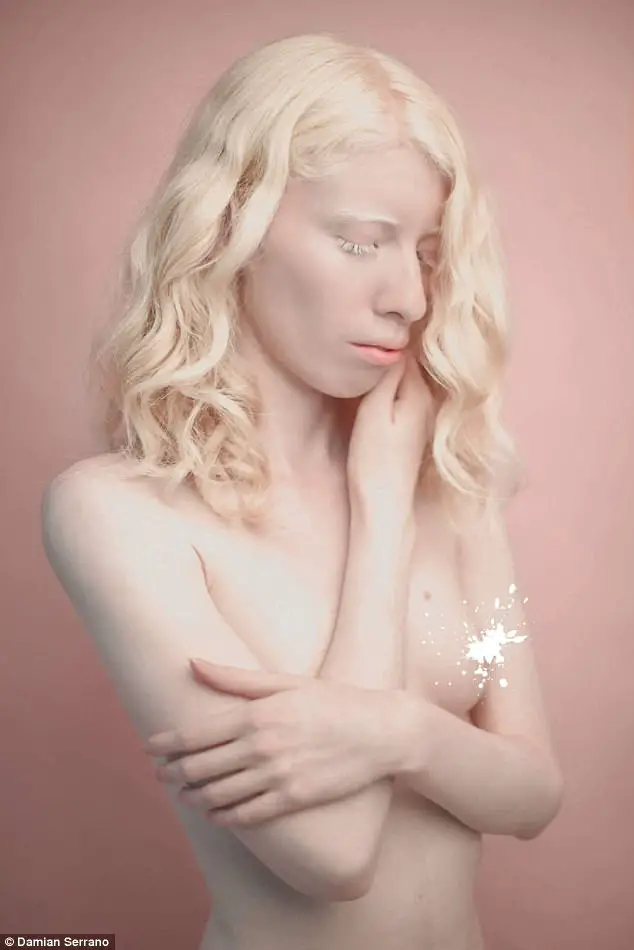 Albinism runs in Ruby's family. One of her sisters has it, a grandma and a deceased aunt.
But even though she had people to relate to, Ruby had little information about the condition. 
It wasn't explained to her as a child why she looked different. Or that those differences made her beautiful and unique.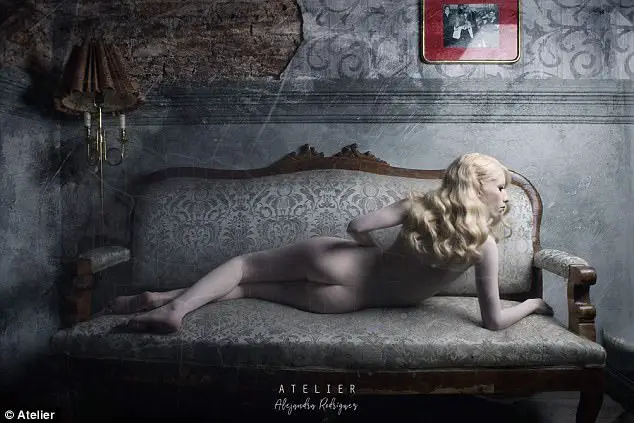 Ruby didn't know that her skin was devoid of melanin, and that meant the sun could be quite dangerous for her.
She wasn't aware that she should wear sunscreen and often suffered from skin burn.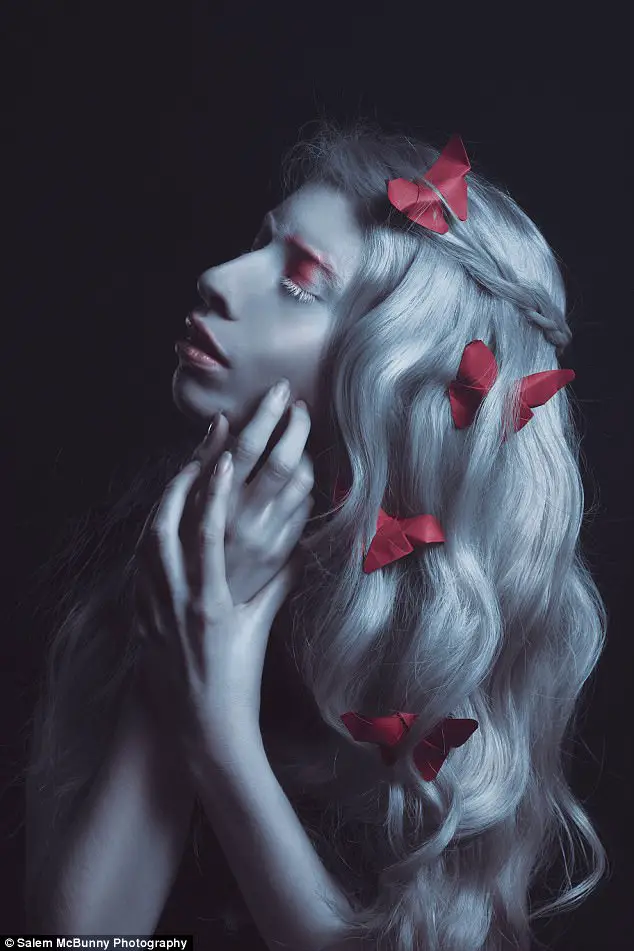 She also felt helpless when school bullies called her 'ghost' and 'weird'.
'Some years ago, they saw me as a freak, and now I understand why… I saw myself as a freak, I didn't know what the albinism was,' she wrote in Spanish a recent Facebook post.
'I was always wondering, why was I born so white? Why did I have to close my eyes in the sun and look away? Why were people watching me all the time?'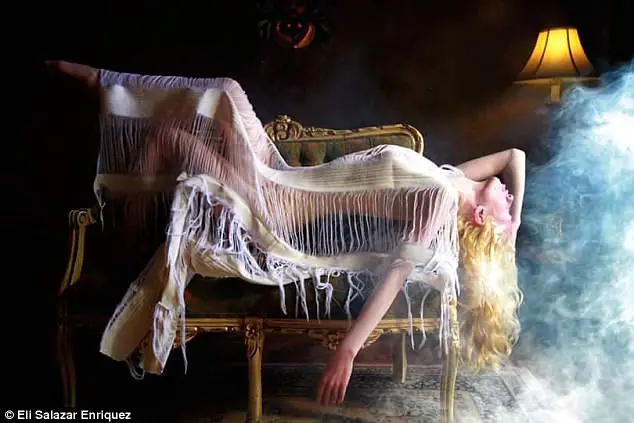 'All that led me to not want to get out of my house, to hate the places where there were many people.'
'I was completely physically neglected to such a degree that I cried to see myself in the mirror.'
As she grew older, she tried to mask her albinism by wearing lots of makeup and dyeing her hair.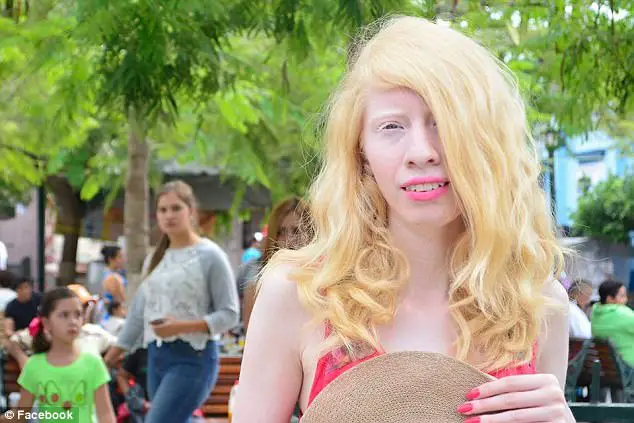 Ruby's family also were miseducated about albinism.
Once when she was young, another girl asked Ruby why her skin was so white. Ruby's mom told the girl that it was because she was 'very sick' and it was contagious. The girl ran away, and Ruby said it made her cry.
Ruby became determined to know more about albinism.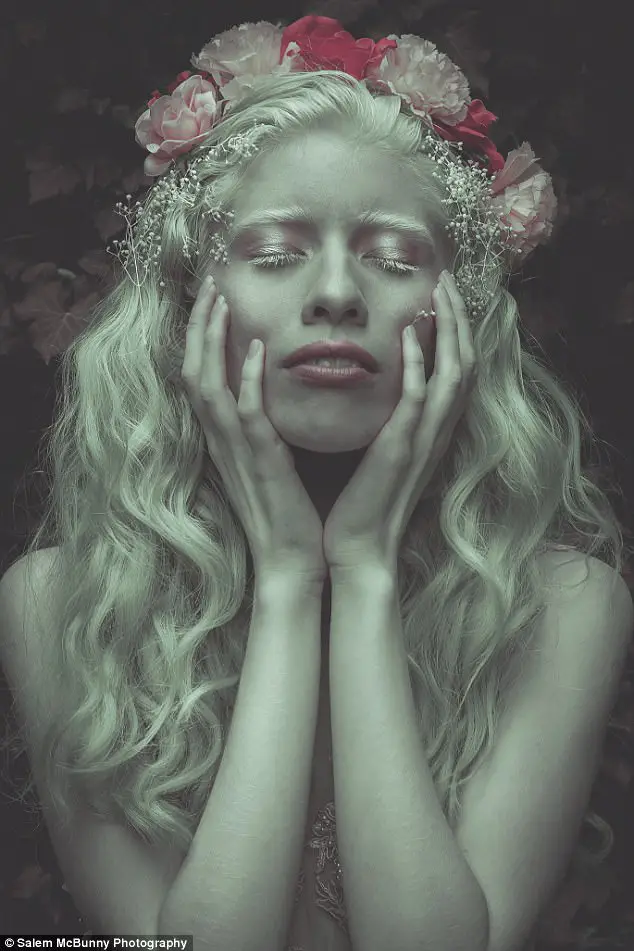 As an adult, she finally educated herself about her condition.
She learnt how to take better care of herself and decided to take on a career in modeling.
She wanted to show people that albinos are beautiful, not 'weird'.
'I still had a lot of fear and insecurities when I approached a modeling agency,' she told Yahoo. '"What if they reject me?" I used to think.'
But her beauty shone through and she won the modeling contract.
She has launched an organization called Movimiento Albino Latino to support albinos and educate others.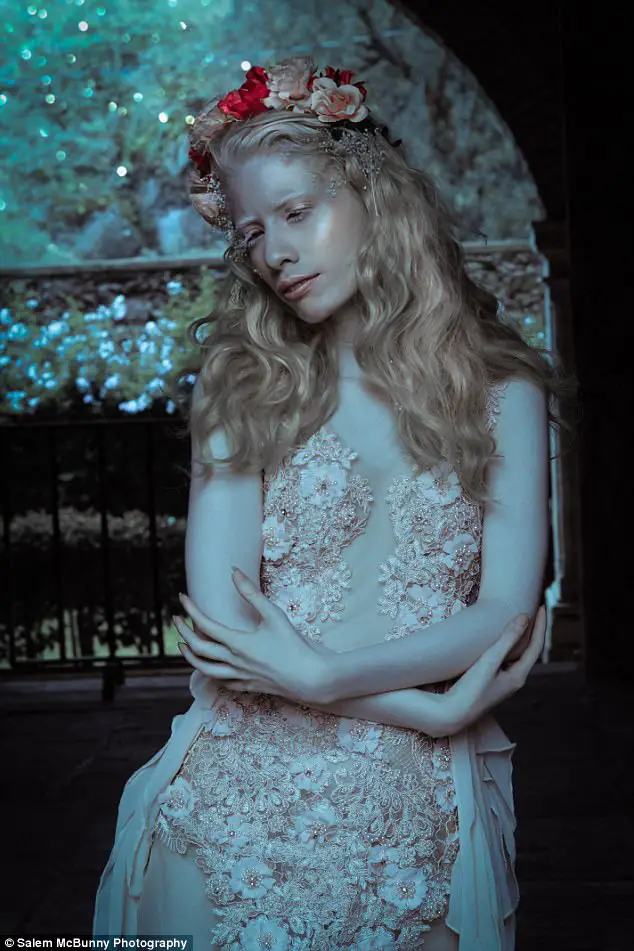 'It been a very long road, but I am finally proud of who I am, and through my modeling platform, I have reached others who are like me,' she said.
'Being different is a blessing.'
'Even when I decided to stop dyeing my hair other colors and [now] simply embrace my natural silver, I received messages from women who said I inspired them to embrace their natural beauty too,' she said.
'Hearing that I am helping others is the most rewarding feeling in the world.'