He once had the unenviable title of being "Britain's Youngest Father."
Now 23, Alfie Patten, has avoided jail after going on a drunken rampage and smashing up cars and property. 
In February 2009, he was splashed all over the tabloids when he was thought to have made his girlfriend, Chantelle Steadman, pregnant. 
She was 15 and he was just 12. 
The case shocked Britain, but DNA tests proved that a 15-year-old boy called Tyler Barker was in fact the father of the girl.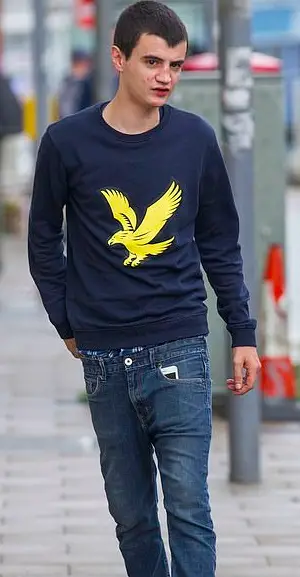 Appearing yesterday at Lewes Crown Court, the court heard how Patten was now an unemployed alcoholic. 
He was in breach of a 24-month suspended prison sentence after being convicted on June 14 of shoplifting, theft and possession of an imitation firearm.
Then last month he got drunk and began swearing and shouting at an elderly resident.
He then went on a drunken tirade, damaging cars in the street and near his home in Hailsham, East Sussex.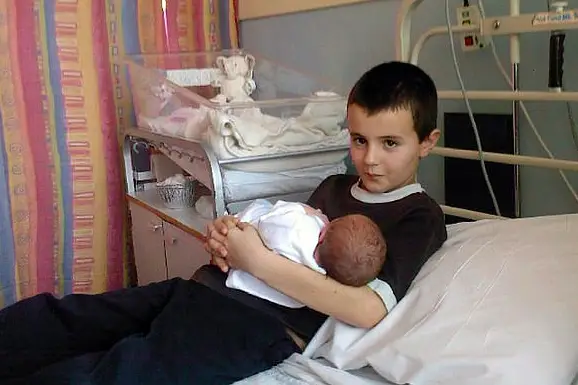 Prosecutor Hannah Hurley told the court that Patten had kicked a van, damaged a Skoda car and broke a fence. 
"He was drunk, swearing and being aggressive. He was running up and down the road. He was seen arguing with vehicles and shouting at them," Hurly explained.
He was arrested by police and put in a patrol car, but reportedly spat inside the car causing it to be taken out of service and cleaned.
Patten appeared in front of the judge in a blue sweatshirt with a yellow eagle on it the front.
His sister and mother were in court to support him.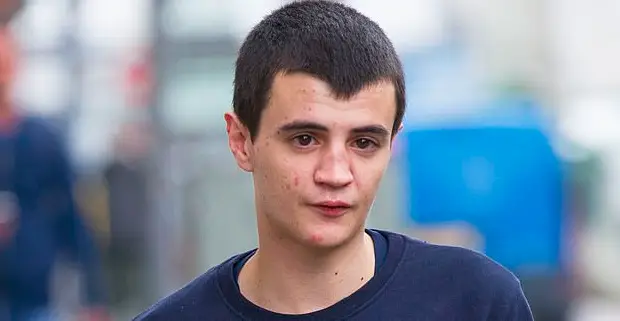 Nutan Fatania, defending, said Patten had severe alcohol problems and drank every day.
She said: "This is a young man who is aware of the concerns that are at play here. He wants to improve to become normal and seek peace rather than continue the destructive, chaotic behaviour that is deeply dangerous to his health."
Judge Janet Waddicor told Patten he should have faced an automatic jail sentence for breaching the earlier suspended sentence. But she felt prison was not the right place for him.
"Your GP think prison would be a very bad outcome for you and I agree. You are drinking dangerously high levels of alcohol."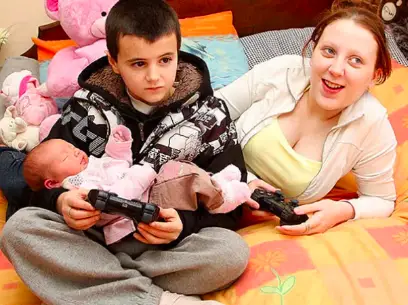 Back in 2008, Alfie met 15-year-old Chantelle while playing out in the streets of the East Sussex village of Lower Dicker, where they both lived. 
He sometimes stayed over at her house. During one sleepover Chantelle told him she him she was four months pregnant.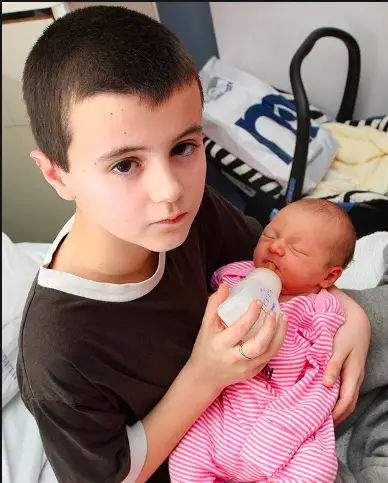 In February 2009, the her baby girl was born weighing 7lbs and 3oz and 12-year-old Alfie was the new dad.
He later said: "It was a crazy time. Holding (her) for the first time was amazing. I was too young to understand the consequences of being a dad but I liked holding her and immediately loved her."
But six weeks later it emerged at he was not the father and their mutual friend, Tyler Barker, was the real dad.
Alfie admitted that he cried "for days" and was devastated after Chantelle and her family moved away and he couldn't see the baby anymore.