Angelina Jolie looked every inch the Hollywood star as she took her daughters shopping in Los Angeles over the weekend.
The mother-of-six looked effortlessly chic as she was seen with two of her three daughters – Vivienne and Zahara.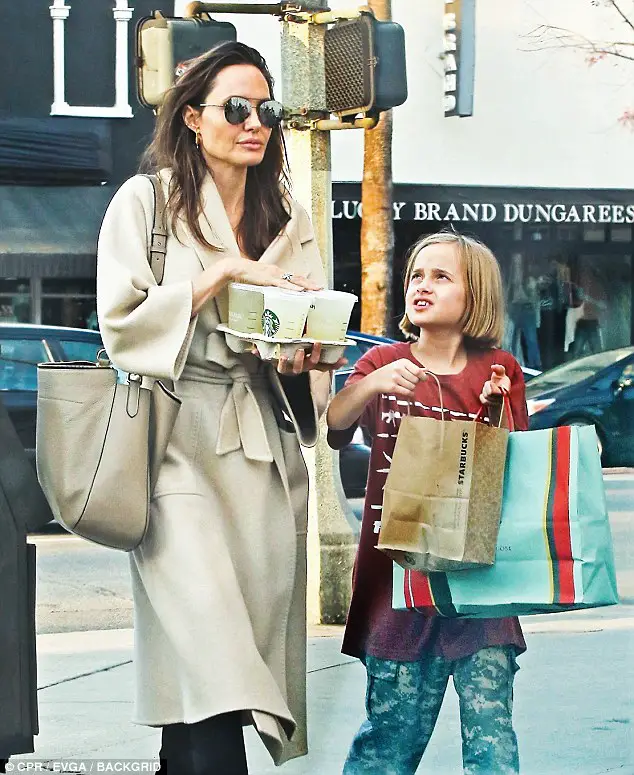 The trio stopped by a Starbucks on Saturday, where the picked up some iced teas.
Angelina carried it for her girls as Zahara, 13, and nine-year-old Vivienne carried shopping bags.
Their bags included some items from luxury card shop Papyrus, and wrapping store Paper Works.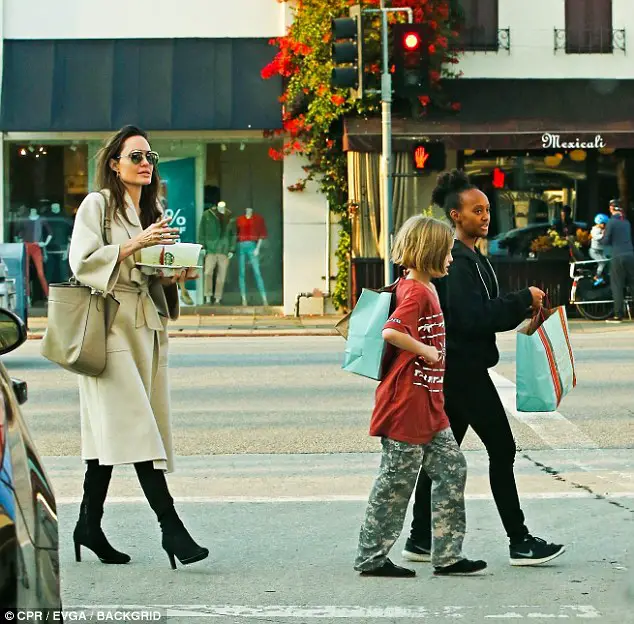 Casually dressed, the sisters walked side by side, chatting together.
Meanwhile their Oscar-winning actress mom wore an oversized belted camel coat, and stiletto heeled black boots.
The star turned director and humanitarian, is currently single after splitting from Brad Pitt in September 2016.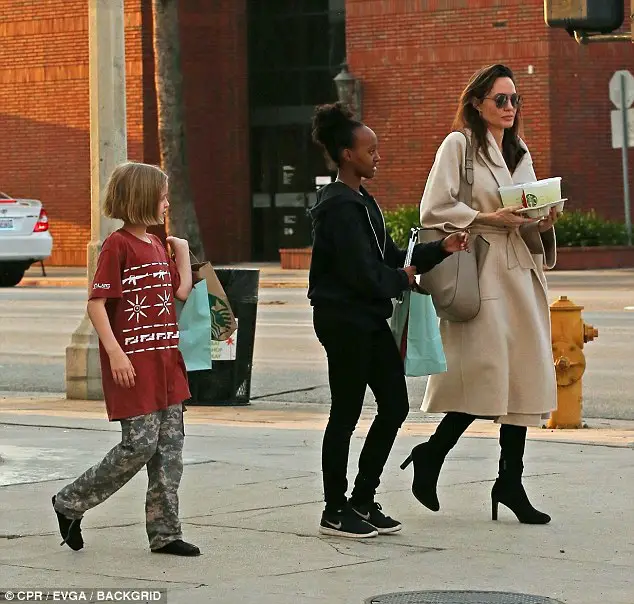 In a recent interview Angelina said she finds a 'real pleasure' in the fact she rarely gets any time to herself and wouldn't change things for the world.
The 42-year-old told British glossy Hello: 'I really don't [relax]. I'm one of those people. It drives me nuts when people tell me to relax.'
'I think a lot of moms don't really rest. And somehow we find a real pleasure in that.'
'I mean, even if I try to take a bath, I'll end up with at least two of my kids in there with me, which is lovely. I wouldn't trade it at all.'
When it comes to raising her children the Girl, Interrupted a star believes the most important lesson she can teach them is to value others.
Jolie thinks all the bad things in the world stem from selfishness and a lack of empathy.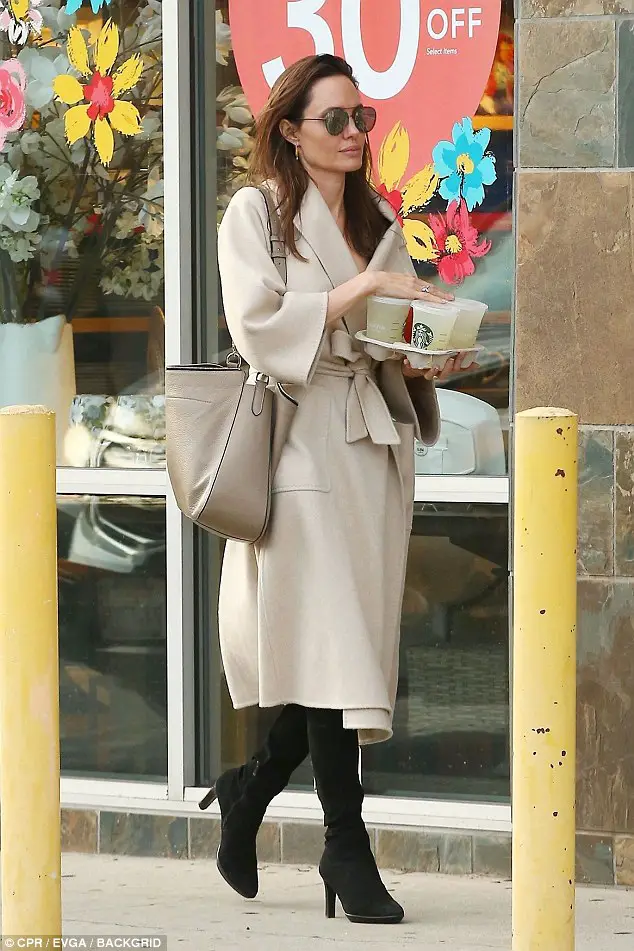 Asked what she teaches her children, she said: 'To value others.'
'If you live life and walk around thinking of yourself and your own needs and desires then not only is it a selfish life, but it ends up being quite an unhappy life, I imagine.'
'And that's where everything goes wrong.'