A huge congratulations goes out to Eva Marcille!
The winner of America's Next Top Model Cycle 3 is expecting her second child.
The 33-year-old who recently joined the cast of The Real Housewives of Atlanta, is expecting a baby boy.
This will be Marcille's first child with boyfriend Michael Sterling, a recent candidate for the mayor of Atlanta.
She also shares daughter Marley Rae, 3½, with ex Kevin McCall.
"I said, 'Marley, would you like to have a little brother or sister?' 
And she said, 'Yes, Mom, but you know what? Maybe a baby brother. Make it a brother,' " The Young And The Restless star told PEOPLE.com.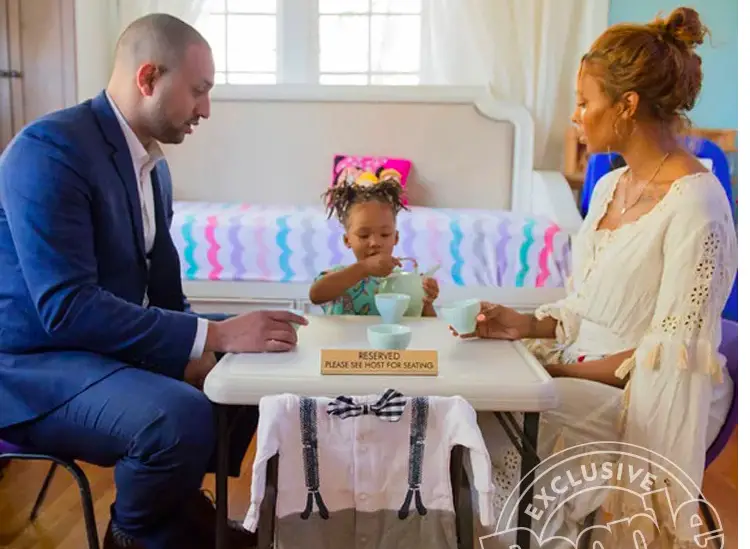 "I thought that was adorable, but at the time, I had no idea what I was having, so my fear [about] this extremely expressive and outgoing young girl [was] if this baby came out to be a little girl, that might not be a great situation for Marley," adds Marcille with a laugh.
"However, I found out soon after that I was having a boy, and I felt like she willed it in her favor. I'm beyond elated to be having a boy."
Meanwhile, Marcille's ex model and singer Kevin McCall, has been celebrating the fact that he is NOT the father.
In a post that has since been deleted, McCall shared a meme from The Great Gatsby starring Leonardo Di Caprio. The meme read: "Ex Tells Me She's Pregnant. Here's To Dodging The Bullet.'