Malia Obama's mysterious man has been unveiled!
The Former First Daughter was caught passionately kissing a boy before the Harvard-Yale football game on Saturday.
But now it can be revealed the boy's name is Rory Farquharson (and he's absolutely gorgeous!) Malia has excellent taste as Farquharson was once head boy at one of England's most prestigious schools.
He then decided to continue his studies at Harvard, where he is now in his sophomore year. The 19-year-old posted a picture of himself on Twitter last year as he moved into his Massachusetts, dorms. 
He captioned the picture: 'So it begins.'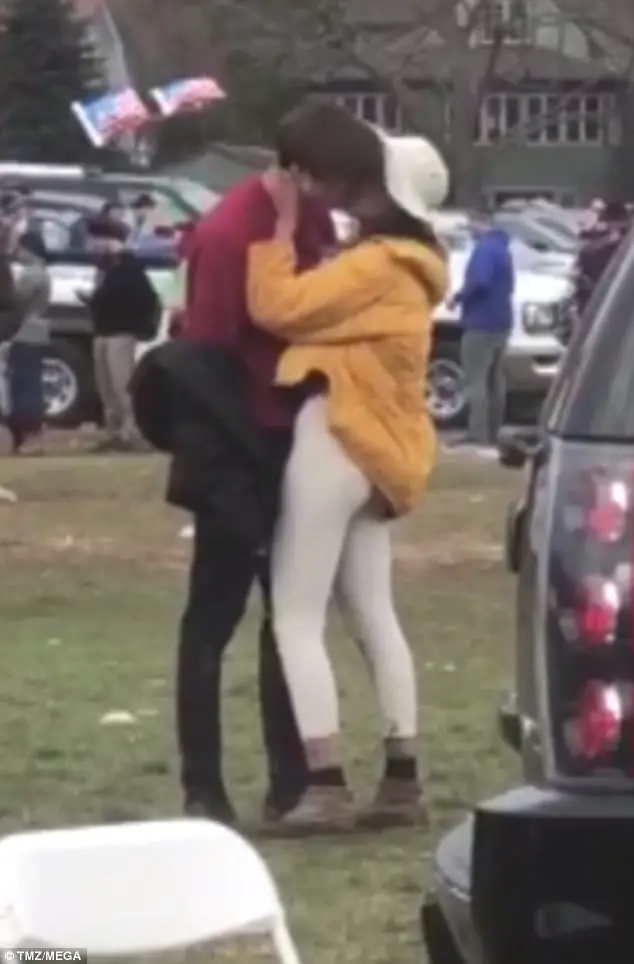 Farquharson was selected Head Boy at Rugby School for the school year 2015-2016. 
The position is usually selected by the school principal in British schools.
Farquharson's role would be to act as a go between for teachers and students. The job of Head Boy goes to the most outstanding student — both academically and socially — of the year.
The girls all thought him 'quite a catch', one school insider told DailyMail.com.
The insider added: 'He was very popular.'
Rugby is one of the top 'public' schools in the United Kingdom.
It charges more than $42,500 (£32,000) a year for tuition. The institution is famous for giving the world the game of rugby.
Farquharson played the sport and was an extra in a rugby video that played in the Rugby World Cup Opening Ceremony in 2015.
Prince Harry also made an appearance in the clip.
The young man also represented the school at golf. He was also a member of the Blue Bunsen Society, a chemistry club.
Check out more photos below: