On what should have been a cultural experience of a lifetime, 17-year-old Canadian student Samira Omar moved to the United Kingdom. 
But sadly she was badly bullied by her classmates.
On one life changing occasion the bullies went too far. She was severely beaten and burned with boiling water.
The horrific attack left her scarred and unrecognizable.
The pretty Asian teen visited a number of plastic surgeons, with dermatologists telling her she would never get her skin pigmentation back.
That is until she met para-medical tattoo specialist Basma Hameed who has a specialist clinic in Toronto, Canada.
If anyone knew the despair Samira felt – it was Basma. The Iraqi born woman was severely burned when she was two years old with hot oil in a kitchen accident.
After enduring over 100 painful procedures, she too was turned away by skin experts. 
But when Basma had her eyebrows successfully tattooed after an eyebrow transplant failed, she saw the potential in cosmetic tattooing. 
The determined burns survivor went to school to learn the practice.
"I was so happy that I thought to myself, why not do the same procedure using skin tone pigments on my scar tissue, to camouflage the discoloration," says Basma.
Basma was had a natural flair for the technique and set up her charity the Basma Hameed Survivors Foundation. 
And after hearing Samira's traumatic story she decided to treat the teen for free.
"When I hear her story, I felt like I relate so much. I wanted to reach out to and help as much as possible," says Basma.
"I was told by my plastic surgeon that I needed to take my money and go on a vacation," remembers Basma. 
Her business is so successful it has seen her open a second location in Chicago.
Basma has given Samira new hope to live a normal life without the reminders of her painful scars from her attack.
"When she told me she could actually get my pigments back and find a skin color that could match my actual skin color, it's just a big sigh of relief," says Samira. 
Basma is thrilled to see the reactions from all of her clients.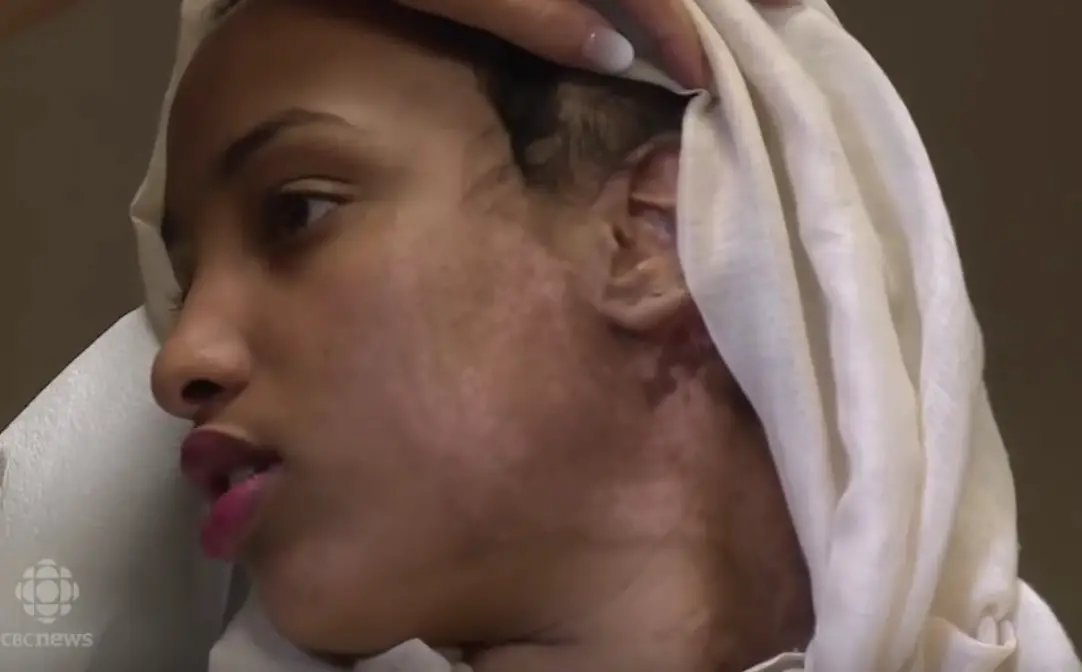 "When I first meet my clients they can be so shy and insecure about their respective skin conditions, but once we do few treatments they are like brand new people," explains Basma.
Samira had to wait until her scars healed completely to begin the treatment.
Basma helped her Samira cover the discoloration by applying a scar concealer. This is a product she developed which she also tested on herself first.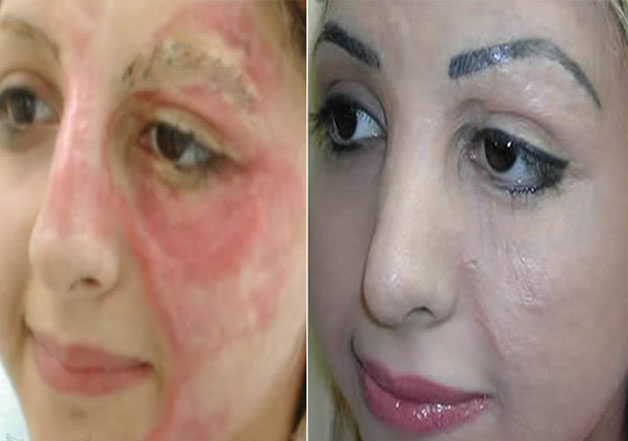 The talented artist is proud of what she has been able to do with her work.
"I am proud of myself for not giving up but what I'm mostly proud of is the reaction I get from people," Basma says. 
Meanwhile Samira is still trying to overcome the emotional and physical scars left by her cruel attackers.
Samira tearfully admitted that she has been through "hell and back."
She had since left the U.K and is recovering in her hometown of Canada. 
"There's always hope at the end of it. You're never alone. Inner beauty outshines outer beauty," says Samira.