Here ye! Here ye! America's babies have finally been unveiled!
Yes, pop icon Beyonce has finally shared the newest additions to the Carter family on Instagram Thursday night.
Alongside the picture, she confirmed the names of the precious boy and girl twins writing: 'Sir Carter and Rumi 1 month today.'
Beyonce's mother also celebrated her grandchildren's one month birthday and her daughter sharing their photo with the world.
Tina Lawson wrote alongside Bey's family portrait: "So happy my baby shared a photo of her babies with the world. Proud grandma hello Sir Carter and Rumi Carter. Boy and girl what a blessing."
https://www.instagram.com/p/BWg8ZWyghFy/?taken-by=beyonce
The 35-year-old mom-of-three looked regal as she posed in front of a flower arch.
She already seems to have bounced back into fantastic shape, as she wore a flowy pink floral dress and long blue veil.
Sir Carter and Rumi as they looked the picture of beauty and innocence as they laid in their mother's arms.
Bey's official baby pictures are very much in the style of her pregnancy announcement back in January. The picture quickly became the most liked photo on Instagram. 
https://www.instagram.com/p/BWhKxGQh-dE/?taken-by=mstinalawson
The record-breaking snap sees Queen Bey, holding her baby bump, wearing just a bra, underwear and veil. She was seen sitting in front of a huge wreath of flowers.
'We would like to share our love and happiness. We have been blessed two times over,' she captioned it.
'We are incredibly grateful that our family will be growing by two, and we thank you for your well wishes', signing it 'The Carters'.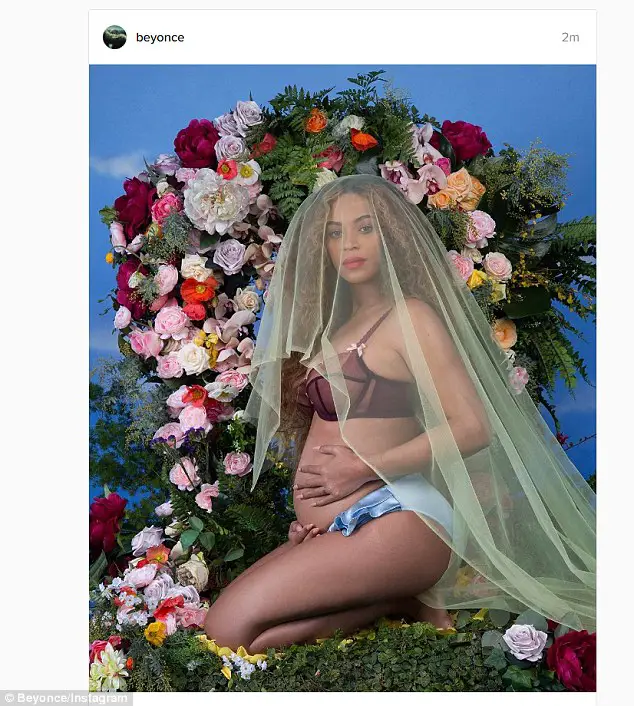 Last month TMZ reported the company run by Beyonce and Jay Z – real name Shawn Corey Carter – filed legal documents to secure the rights to the names Sir Carter and Rumi.
In keeping with celebrity names Beyonce and Jigga's twins are distinctly unusual choices.
Of course Sir is the more uncommon of the two, meanwhile, Rumi is a Japanese girls name. It's also the last name of the famed 13th century Persian poet Jelaluddin Rumi. 
The singer and her New York-born rap hubby welcomed their twins into the world in early June and are both said to be 'overjoyed.'
Along with their boy-girl twins, the couple – who have been married since April of 2008 – are also parents to five-year-old daughter Blue Ivy.  
Before the birth of Blue Ivy, Beyonce devastatingly suffered a miscarriage.   
She spoke about it for the first time in her 2013 HBO documentary, Life Is But a Dream.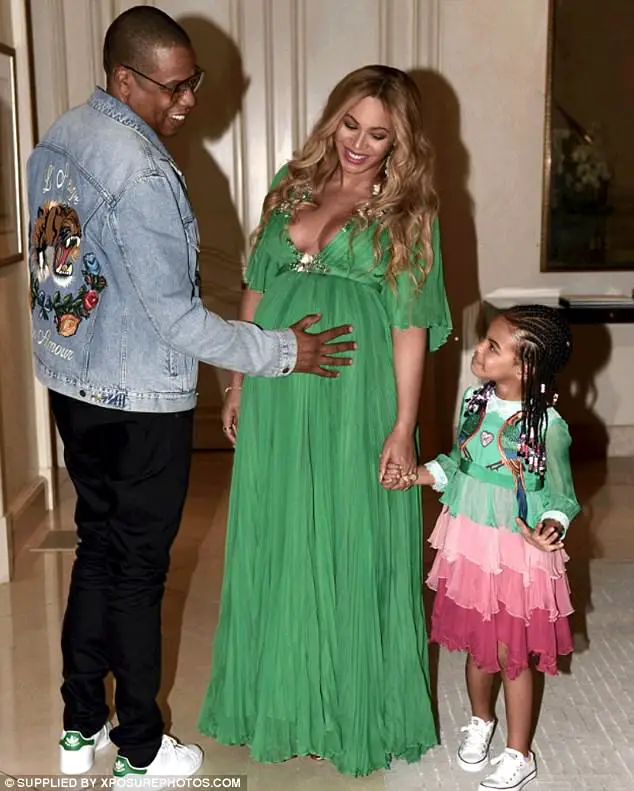 'About two years ago, I was pregnant for the first time,' she revealed. 'And I heard the heartbeat, which was the most beautiful music I ever heard in my life.'
'I picked out names,' she recalls. 'I envisioned what my child would look like.. I was feeling very maternal.'
But tragically Beyonce lost her baby in the early stages of her pregnancy. 'I flew back to New York to get my check up – and no heartbeat,' she said.'Literally the week before I went to the doctor, everything was fine, but there was no heartbeat.'
She explained that writing songs about the experience acted as a form of 'therapy.' But she admitted she struggled to cope with the devastating loss. 
Meanwhile, Jay Z has recently released his new album 4:44
The album is regarded by fans to be responding to Beyonce's album Lemonade, in which she sings of Jay's infidelity.  
His lyrics include: 'If my children knew, I don't even know what I would do. If they ain't look at me the same, I would probably die with all the shame.'
'You did what with who? What good is a ménage a trois when you have a soulmate, you risked that for Blue?'
'I apologise, often womanise, took my child to be born, see through a woman's eyes.'
'Took for these natural twins to believe in miracles. Took me too long for this song. I don't deserve you.'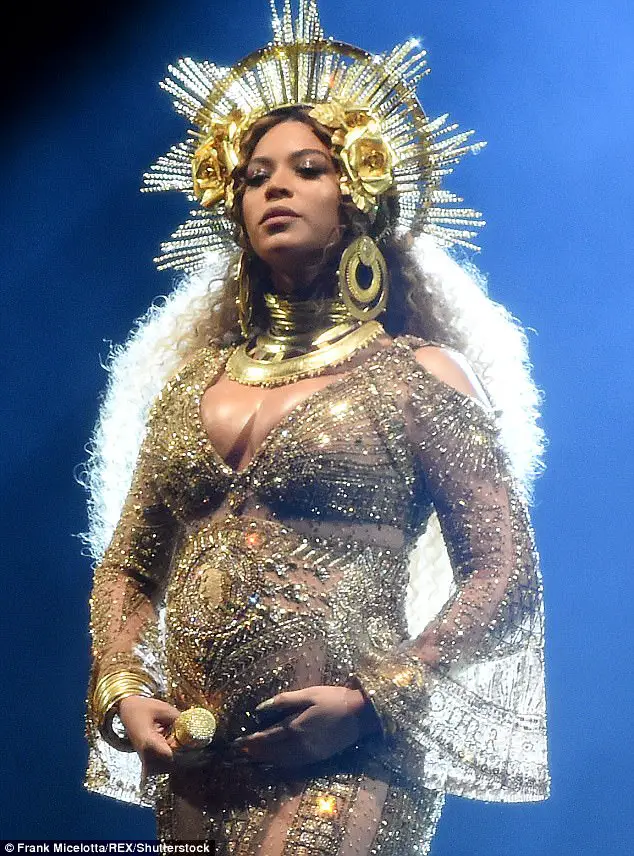 In another song he also appears to reference the infamous Met Gala 2014 incident in which he was attacked in a lift by sister-in-law Solange Knowles.
He raps: 'You egged Solange on, knowing all along all you had to say you was wrong.'
In a recent interview, the rapper admitted the 'hardest thing' he's ever done is having to face up to potential difficulties in his marriage and try to work them out.
He said: 'This is my real life. I just ran into this place and we built this big, beautiful mansion of a relationship that wasn't totally built on the 100 per cent truth and it starts cracking.'