America's babies have finally been born.
Beyonce Knowles and Jay-Z have reportedly welcomed twin babies earlier this week.
Multiple sources have confirmed Hip Hop and R&B's First Couple welcomed two children on Monday night or Tuesday morning.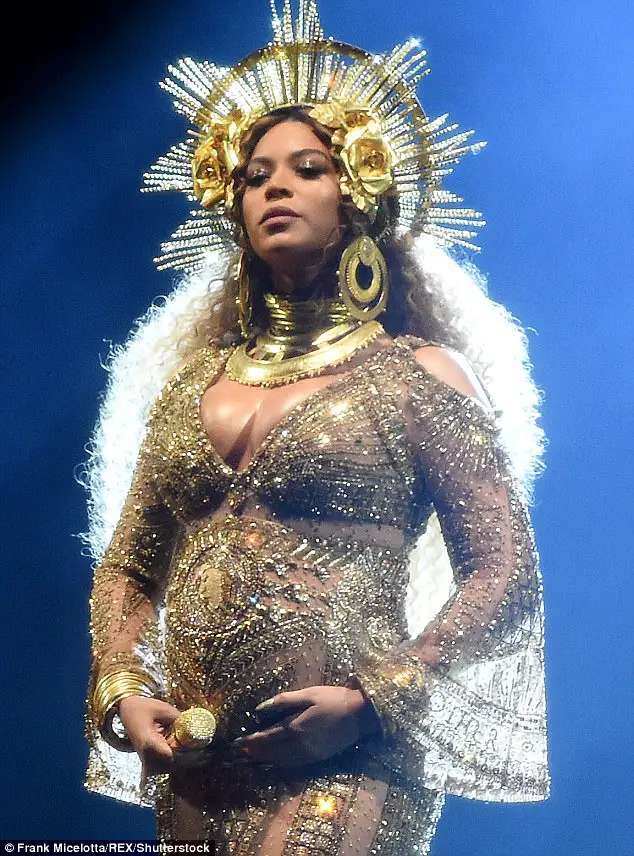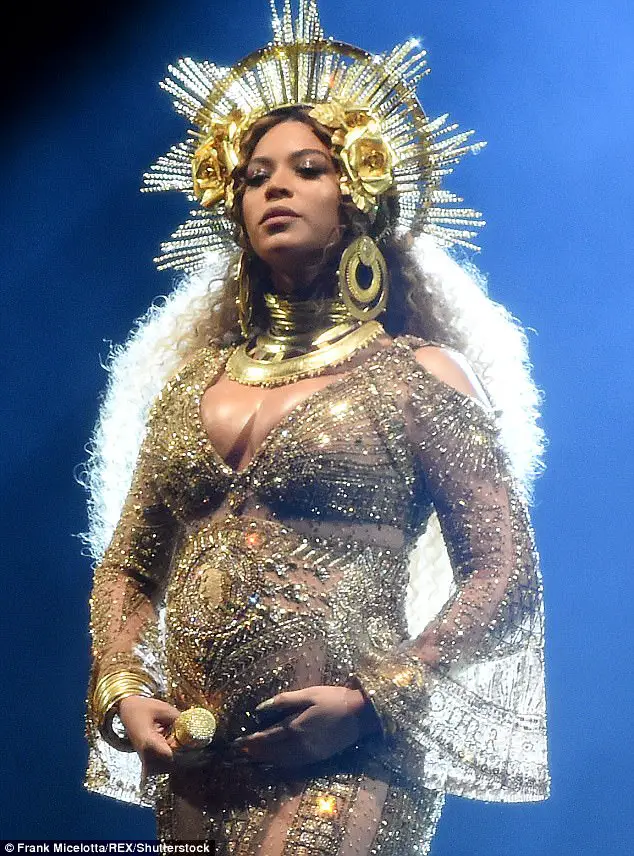 A source told People magazine: 'Bey and Jay are thrilled and have started sharing the news with their family and closest friends.'
Speculation has been rife on social media that the 35-year-old 'Crazy In Love' singer had given birth at a Los Angeles medical center. 
Not to mention the fact that Jay was honored at the Songwriters Hall Of Fame ceremony in New York City on Thursday, but missed the awards.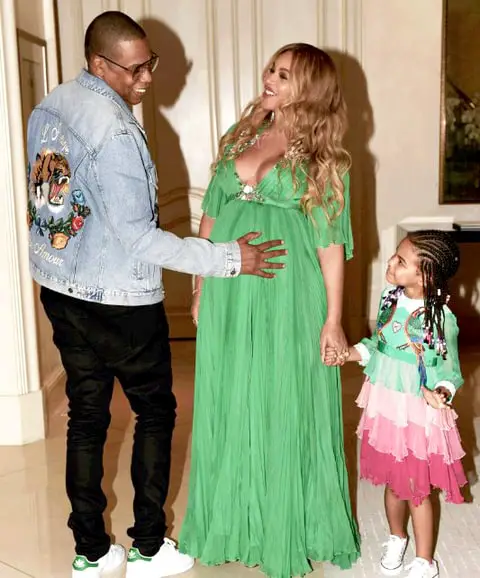 Increasing the rumours further, Beyonce's sister Solange Knowles has been spotted at Cedars Sinai Hospital in Los Angeles where the couple are said to have had their children. 
Beyonce's younger sister was seen pulling into the medical facility on Thursday, according to Radar Online and various reports on Twitter.
It's believed that Bey has given birth to a boy and a girl after blue and pink balloons were delivered to a hospital by an unidentified female.
A bouquet of flowers with a card were also delivered with the initials 'B &J', according to E! News.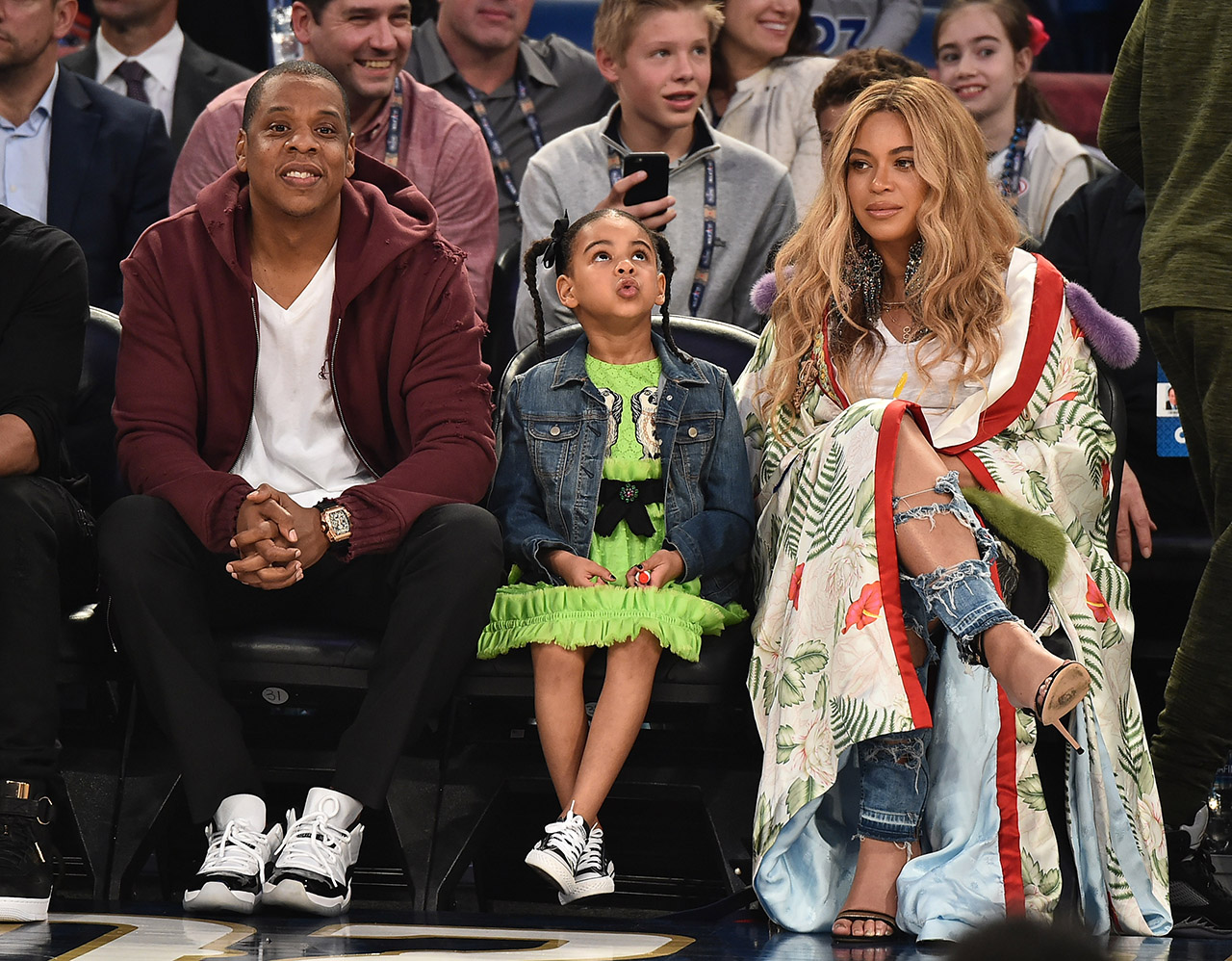 Jay Z was spotted leaving the Beverly Hills mansion he shares with Beyonce on Tuesday.
The day marked Beyonce's official due date and saw increased security at the LA medical center. 
Jay – who is also father to five-year-old Blue Ivy – was seen talking on the phone as he left their home in the back of a chauffeur-driven Escalade. 
The 99 Problems star, who married Beyonce in 2008 after five years of dating, was reportedly headed in the direction of the medical facility. 
An insider told Hollywood Life: 'Beyonce's security was seen leaving her Beverly Hills home this morning carrying two baby seats to a hospital in West LA.'
'Beyonce's due date was yesterday and she has been seeing her OB/GYN on a regular basis at a different location. This trip to this hospital is unique.'
In addition to the Twitter speculation, the NY Daily News also quote sources at Melba's restaurant in Harlem who heard DJ Khaled, whose new track "Shining" features performances by Jay Z and Beyoncé, spreading word on Tuesday evening that his friends had welcomed their twins.
Although most people believe Bey and Jay have had boy and girl twins, many wondered if former President Barack Obama has let the genders slip.
During a video he recorded for Jay's induction into the Songwriters Hall of Fame Obama joked about the similarities between himself and Jay.
In the video, he implied the rap mogul was going to have 'him beat' when it comes to how many daughters they each have.
The two minute video sees Obama list the similarities between him and Jay before saying:  'Jay and I are also fools for our daughters. Although, he's going to have me beat once those twins show up.'
Obama has two daughters, Malia and Sasha, and Jay only has one – Blue Ivy.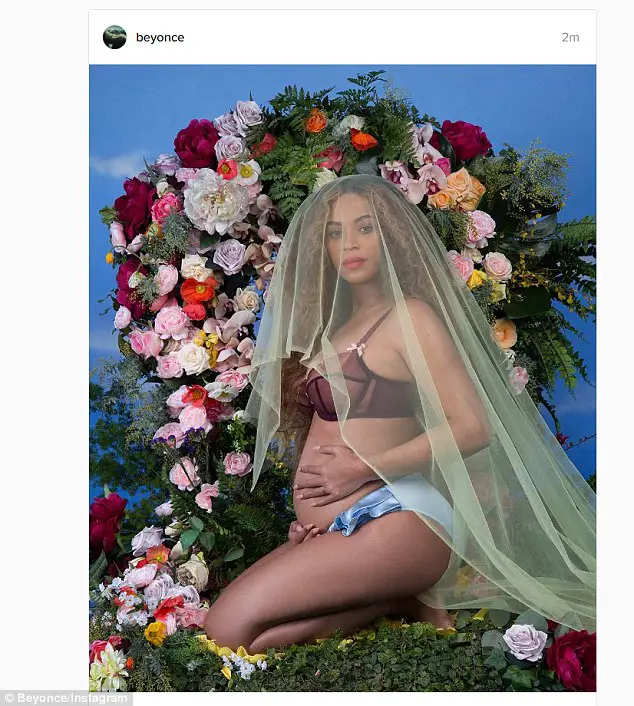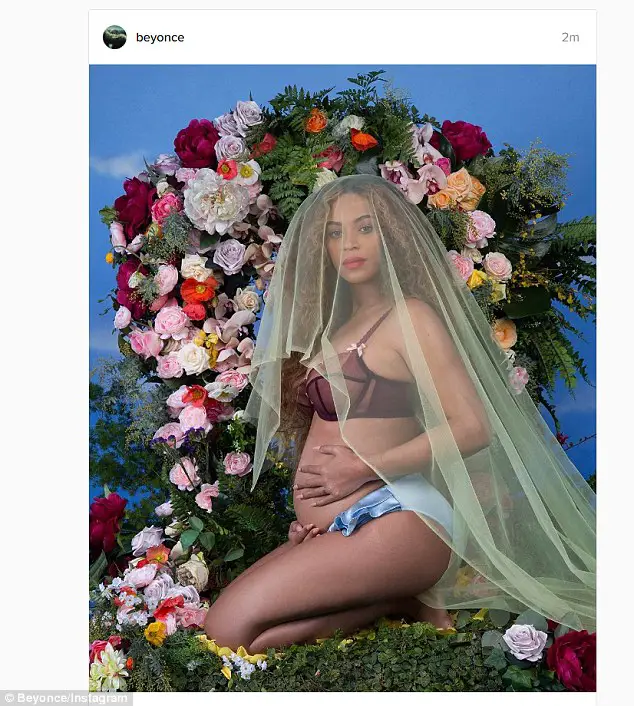 In February, Beyonce announced that she was pregnant in a now iconic Instagram photo of herself in just a bra and underwear with her bump on show. 
The singer said: 'We would like to share our love and happiness. 'We have been blessed two times over. 
'We are incredibly grateful that our family will be growing by two, and we thank you for your well wishes. – The Carters.'
The Instagram post immediately broke the internet. It garnered more than eight million likes in the first 24 hours. It smashed the Guinness World Record to officially become the most-liked post in Instagram history.
Congratulations Bey and Jay!