You've heard probably heard the deeply offensive, but yet common place phrase: "Are you team dark skinned or light skinned?"
If you're skin happens to be darker you may have felt pressure at some point in your life to lighten your skin.
But an aspiring black model is fighting back.
Mimi Mbah, 19, was born in Cameroon and now lives in Gaithersburg, Maryland. She has been praised online after hitting back at a racist Twitter user who said she would be more attractive if 'she was lighter'.
Mbah exposed the Twitter user by sharing his tweet and responding with the reply: 'No thanks I wouldn't trade my skin color for the world.'
Mimi's classy clapback has won her the support of thousands online.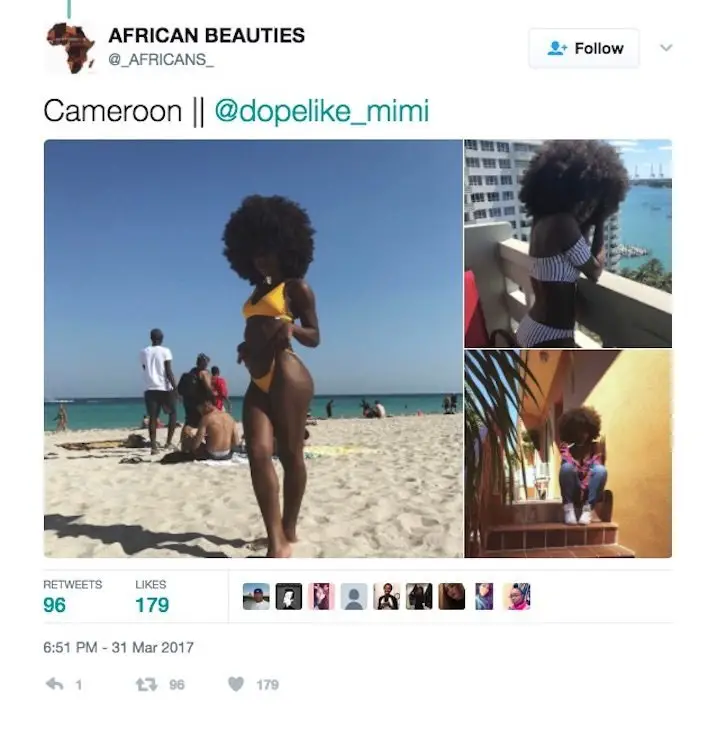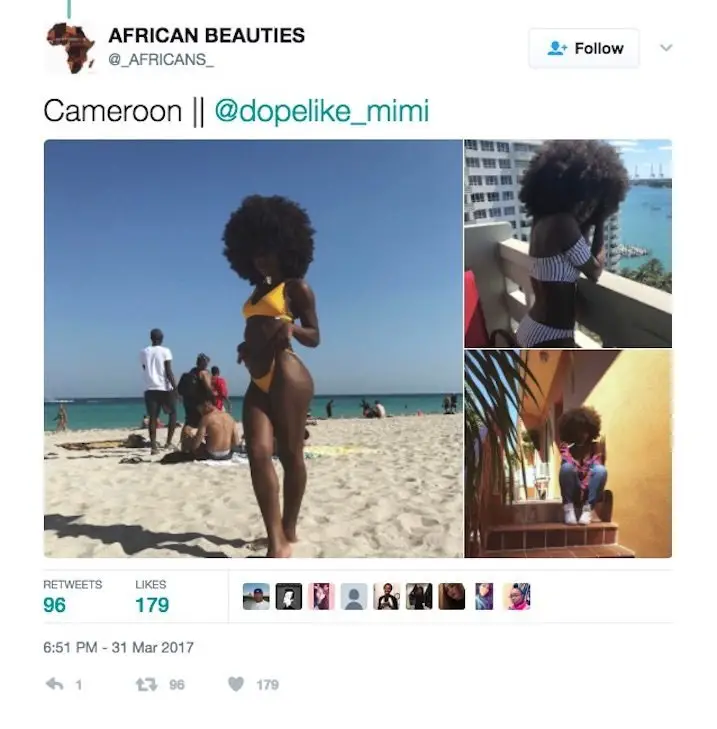 Mimi initially received the abuse after the her stunning Instagram snaps were featured on a Twitter account called 'African Beauties.'
Mimi shared a screenshot from a Twitter user, who wrote under the username 'Tosh', that read: '[If] she was lighter, she'd be fire.'
Mimi's reply has attracted hundreds of supportive comments, with over 20,000 people re-tweeting her reply.
She has also had more than 56,000 likes.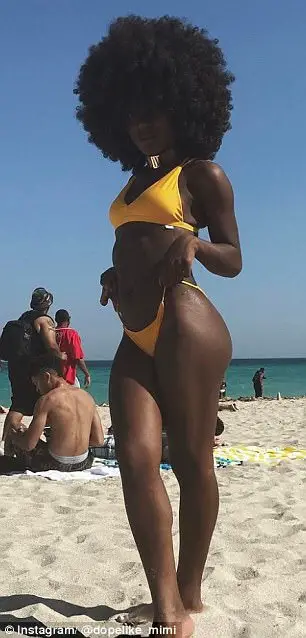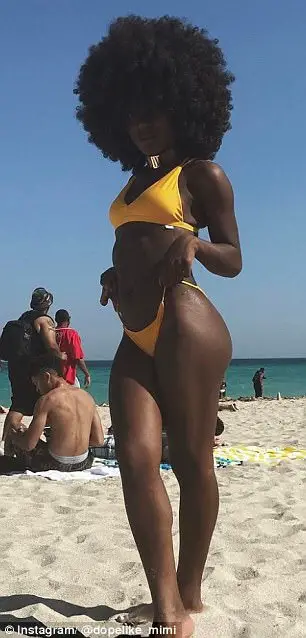 After her tweet went viral, Mimi spoke to the Daily Mail Online: 'Reading the comments I definitely felt disappointed,' she said.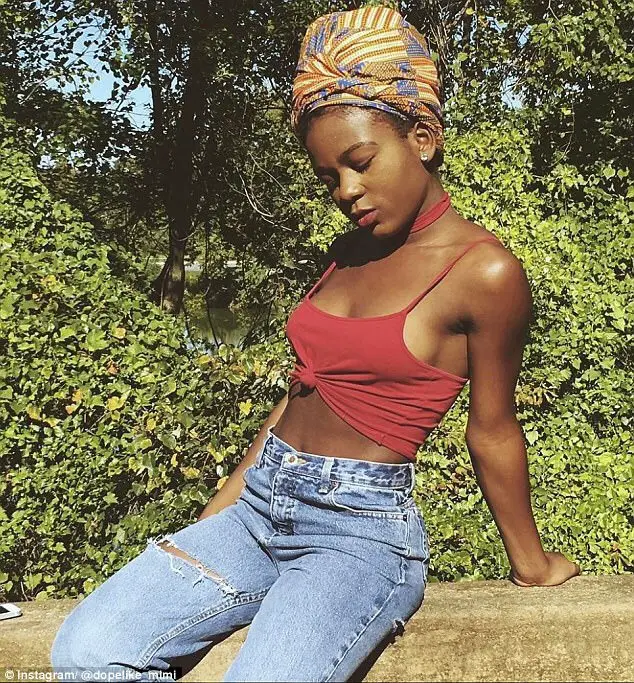 Mimi went on to say: 'To see that there are still people out there that shame others for the darkness of their skin, but it didn't surprise me because I've heard comments like those before.'
She added: 'I wanted to stand up not only for me, but for anybody who has felt or feel less than due to the ignorance of others.'
Mimi said she did not receive an apology from 'Tosh the troll' but added: 'I hope he's learned from this.'
She also says she's happy that her tweet has gone viral because it has 'helped her raise awareness of the issue.'
Mimi also told BuzzFeed News: 'Now I feel like I have a platform which I want to use to talk about things like that and give advice to other dark skin women who are going through similar situations and probably blaming themselves for it. I actually wanted people to see that colorism is still real.'